On social media over the past year there have been 7 million mentions of poverty and 189 million mentions of climate change. That's 27 times the interest. Climate change is critically important but poverty seems to be forgotten.
And poverty is a big deal. There are 500 million smallholder farmers with some 200 million of them providing crops for global and local supply chains. Far too many of these farmers live in poverty.
This is the elephant in the room for sustainable development. If the world is to become truly sustainable then we must end poverty.
Poverty is not just bad for farmers, it also is bad for business and bad for the global food system. And it worsens many of the human rights challenges people face around the world.
As a family business built on shaping win-win relationships (what we call mutual relationships), we believe it's time to act. A smallholder farmer with a successful business is far more likely to grow the high-quality agricultural materials we want to buy. And, looking to the future, if we want to maintain our access to these materials, we must play a role in shaping a path for the next generation of farmers. The children of today's smallholder farmers need to see farming as a viable future.
At Mars, we believe everyone working within our extended supply chains should earn sufficient income to maintain a decent standard of living. We're approaching this challenge in a number of ways, one of which is through the creation of the newly launched Farmer Income Lab. It's a collaborative 'think-do tank' to improve farmer incomes and it will act as a catalyst to transform farmers' working lives at scale.
We've launched The Farmer Income Lab in response to several factors that are standing in the way of transformational change. First, there aren't enough successful strategies and models for increasing income at the scale required and, crucially, business has been measuring activities – not outcomes for far too long. There's also no consensus on what the long-term goal for farmer income should be, or clarity on roles and responsibilities for all actors. All of this is combined with an insufficient level of deep collaboration that's pivotal to the change that's needed.
So, the Farmer Income Lab is here to ask questions, create solutions and inspire action.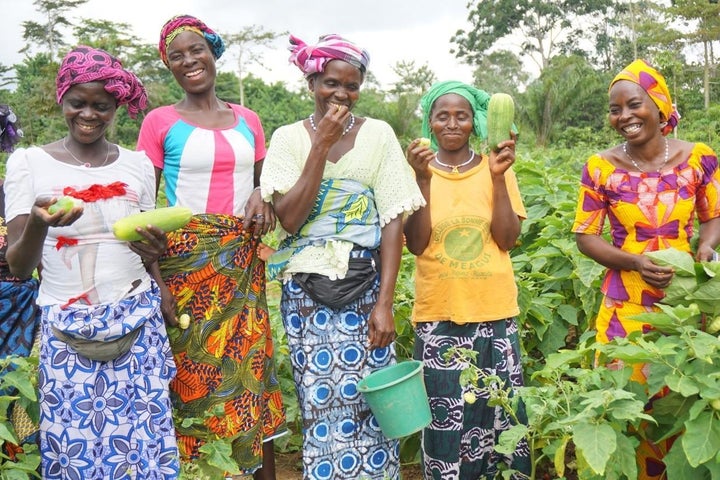 We're going to bring together the data that's already out there and ask the right questions to identify fundamental missing insights. We're going to use those insights to create frameworks and business models that we can test. By understanding what works and what doesn't, we'll create solutions that can be replicated and scaled. We'll put those insights into action through Mars' own sourcing strategies but we'll also share what we learn to inspire action from businesses, governments and NGOs.
This is not just research for research's sake. It is action-focused and will produce practical insights that we can implement in our sustainable sourcing strategies and advocacy strategy, creating a continuous feedback loop between research, action and advocacy. The Livelihoods Fund for Family Farming, as well as our programs in cocoa, mint and rice will provide a means of testing the insights and implementing efficient models for significantly improving farmer incomes. The Farmer Income Lab has been founded by Mars, but this certainly isn't a one-company agenda. It's a challenge that every business who relies on farmers faces. And it's one that needs all of us to play a role in solving.
In the next couple of months, we'll be working with a number of experts to help guide the Farmer Income Lab's work. We're delighted that Oxfam has agreed to serve as one of the Lab's advisers. As an organization whose mission is to end the injustice of poverty and inequality through systemic change, we value their deep subject matter expertise across a wide range of poverty and development issues, including agriculture, supply chains, gender, climate change and human rights. Together, we can build supply chains where everyone wins.
For more information on the Farmer Income Lab, please go to www.farmerincomelab.com
Popular in the Community