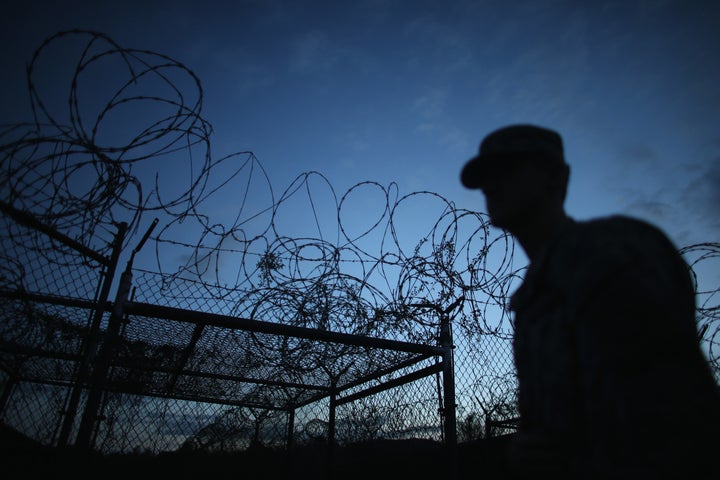 WASHINGTON -- When President Barack Obama took office, he promised to overhaul the nation's process for interrogating terror suspects. His solution: the High-Value Detainee Interrogation Group, or HIG, a small interagency outfit that would use non-coercive methods and the latest psychological research to interrogate America's most-wanted terrorists -- all behind a veil of secrecy.
Today, the HIG often gets the first jab at America's most-wanted terror suspects. Since its creation in August 2009, HIG teams have questioned a bevy of top detainees, including Times Square bomber Faisal Shahzad, Boston bomber Dzhokhar Tsarnaev and Umm Sayyaf, the wife of a high-profile Islamic State leader killed in a special forces raid.
But six years on, the Obama administration's elite interrogation force is on shaky ground. U.S. officials and outside critics question the effectiveness of its interrogators, whether they're following their own training, and whether they can continue to rely on psychological research to help break suspects. Congress and the White House, which once saw the group as a key to reinventing the nation's counterterrorism strategy, aren't paying attention. And those struggles illuminate a broader reality: Obama's limited reforms to how American detains, interrogates and prosecutes suspected terrorists are ad-hoc and fragile. His successor could scrap most of them -- the HIG included -- with the stroke of a pen.
The HIG's origins date back to the beginning of Obama's presidency. Days after taking office, the new commander in chief signed Executive Order 13491, banning torture and forbidding the CIA from ever again running a detention program. The order established a task force to develop a new interrogation strategy that would represent a "clean break" from the Bush years, anonymous administration officials bragged to The Washington Post. Months later, that task force suggested the HIG, an interagency group of interrogation professionals that could be dispatched when a high-value target was captured. Early the following year, Gen. James Jones, then Obama's national security adviser, signed a 14 page-classified memo making the group formally operational.
An FBI official serves as the HIG's director. Four men have held the position since 2009, according to FBI press releases -- about one every two years or so. The group has two deputy directors: one from the CIA and one from the Pentagon. Most HIG staffers are attached to the group for temporary tours of duty -- full-time or part-time breaks from gigs at CIA, FBI or the Defense Intelligence Agency, the Pentagon's in-house spy shop. Staffers at other agencies, such as NCIS, the Navy's investigative arm, can be called away from their day jobs for HIG missions. The HIG is divided into Mobile Interrogation Teams, or MITs, that can be dispatched when a high-value terror suspect is captured. These teams may include interrogators, analysts, linguists and experts on specific subjects, such as bomb-making techniques, culture or psychology.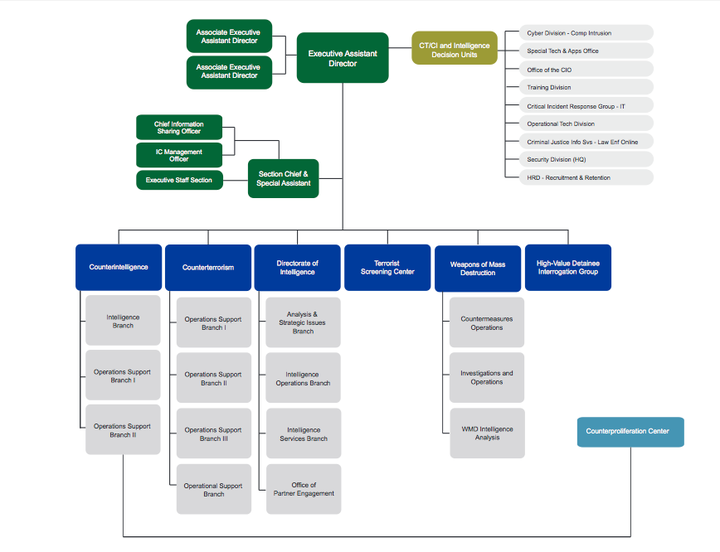 Many of the details of the HIG's work remain secret. The group's charter, authored by the National Security Council, remains classified. Neither the Director of National Intelligence, the National Security Council nor the FBI would say how many people work at the HIG, how many operational MITs it houses, how big its budget is, how many times it has been dispatched, where it interrogates people -- or even whether any of that information is classified. ("Elements" of the HIG were deployed 14 times between its inception in 2009 and early 2012, former FBI Director Robert Mueller, who declined to be interviewed for this story, told Congress that March.) How interrogators join the HIG "is kind of a mystery," too, one former U.S. government official familiar with the group said. (The official, along with others HuffPost talked to, requested anonymity, citing the group's sensitive operations.)
"The mission of the High Value Detainee Interrogation Group (HIG) is to deploy the nation's best available interrogation resources against terrorism subjects identified as having access to information with the greatest potential to prevent terrorist attacks against the United States and its allies," the FBI told HuffPost in a statement. "Although national security sensitivities limit our ability to publicly discuss operational matters, all HIG interviews are lawfully conducted in strict compliance with U.S. domestic law and international legal obligations. The HIG is subject to interagency legal oversight, as well as oversight by appropriate congressional committees."
But perhaps the biggest mystery surrounding the HIG is whether its interrogators are any good.
Some former and current officials say the HIG's interrogators are all highly trained counterterrorism officers, and that experienced interrogators covet spots on the force. Indeed, many say the group's dispatches frequently yield valuable intelligence. In several cases, the group collected information without marring the prosecution of the captured terror suspects; several of the group's detainees were eventually prosecuted and put away.
Other sources, however, told HuffPost that HIG staffers aren't always the expert, elite interrogators Obama envisioned. Certain intelligence shops would prefer to keep their top interrogators to themselves, these sources argue, which means the HIG gets whoever's left. U.S. intelligence agencies sometimes interrogate the same detainees the HIG questions -- and claim better results. Military officials have told reporters that Umm Sayyaf, one of the people the HIG interrogated, provided invaluable information on ISIS before being turned over to Iraqi Kurdish authorities. But "the HIG hardly got anything out of her," a second U.S. official told HuffPost. "It was all [non-HIG Defense Department interrogators]."
A third U.S. official familiar with the HIG recalled an instance when, during a training exercise, one of the recruits based his assessment of a detainee on a self-described "gut instinct."
Afterward, the official asked the recruit what his background was.
"He said prior to joining DIA, he was an infantryman," the official recalled. "He had never been an interrogator, never had experience as an interrogator."
Several sources told similar stories about HIG recruits.
"They may or may not have some experience when they arrive at that assignment," a fourth official said.
But after a week of interrogation training, they'll be eligible to join the Obama administration's A-Team.
Once a recruit is assigned to the HIG, the formal interrogation training required to become one of Obama's elite interrogators is completing the HIG's weeklong Core Interrogation and Interview Course, sources said. The HIG research unit, a HIG offshoot that studies interviewing techniques, helps design the course plan.
Sources familiar with the HIG training course say it focuses on the latest psychological research on non-coercive interrogation methods. Trainers warn interrogators to recognize the limits of intimidation and emphasize that coercive questioning can yield false intelligence -- a problem that plagued the CIA's torture program, according to the Senate torture report.
Trainers teach HIG recruits about suspects' cultures and encourage them to to be mindful of cultural gaps and build rapport. Trainees learn to strip away stereotypes associated with "terrorists" or "insurgents." In one training exercise, they are told to think of themselves as extremists.
The course also reminds trainees that no matter how nice they are, they might not be able to escape the lingering stench of the CIA's torture program. Interrogators are told that they can't apologize on behalf of the U.S. government. If you don't interrogate ethically and morally, the course teaches, the next person doesn't stand a chance.
The HIG's rules are designed to allow it to gather intelligence without tainting the judicial process. Guantanamo Bay, where terror suspects have been stuck in legal limbo for more than a decade, shows how difficult it is to prosecute terror suspects whose confessions were obtained under questionable circumstances, such as torture.
But despite its focus on rapport-building tactics, no government interrogator is required to follow the HIG training manual.
Legally, the HIG's interrogators are bound by the Army Field Manual, a document that allows a broader range of interview techniques than those suggested in the group's own training. The Army Field Manual's appendix has long set off alarm bells among professional interrogators, who have said its carefully worded descriptions of interrogation techniques just barely toe the line between humane treatment and torture.
The Army Field Manual allows extended solitary confinement as long as interrogators talk to their bosses first. The manual allows interrogators to scare detainees, but not so much that the use of fear could be considered coercion, and it warns interrogators to be judicious with the use of threats, and to tear down a detainee's ego -- but not so much that it qualifies as humiliation. The document even allows sleep deprivation, requiring interrogators to give detainees just four hours of sleep for every 24-hour period. "One of the things people would do … [is give someone] four hours of sleep, then a 20-hour interrogation, then another 20-hour interrogation, then four hours of sleep," said Tony Camerino, a former special operations interrogator.
"The line is so fine, and it's so hard to walk, and you put that in the hands of very young interrogators, and then in a very high-pressure environment ... you can see how it becomes very easy for them to step over the lines," Camerino said.
It's unclear whether the HIG is following its own training manual or the more permissive Army document. Interrogations by HIG teams are sometimes videotaped. But research committee members -- some of whom help run the HIG training course -- can't watch interrogations and are not permitted to watch HIG interrogation videos, several sources familiar with the group said. DNI, FBI, the White House and the HIG's congressional overseers all refused to say who has access to the group's interrogation tapes.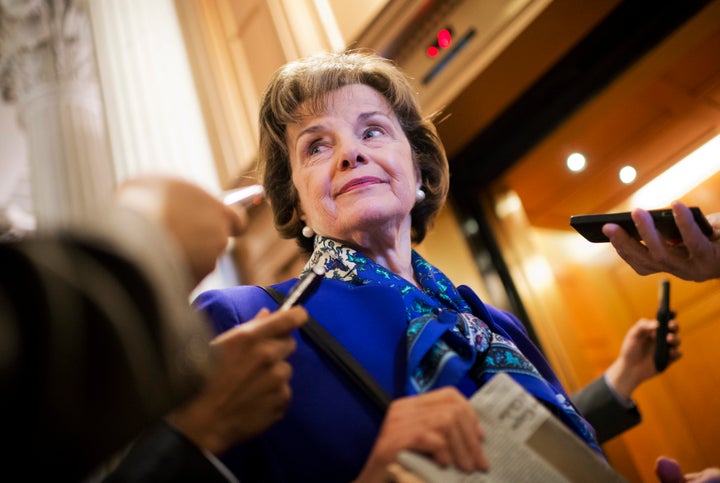 Congress and the White House have expressed little interest in whether the HIG's interrogators are qualified and whether their training is effective. Despite its fledgling status, and nearly a decade of international outrage over the CIA's now-defunct torture program, no one in Washington seems particularly concerned with monitoring the new guard's activities.
"I don't think there actually is any" oversight, the fourth official said. "None that I know of."
Intelligence that comes out of the HIG is shared with Congress. But no one seems sure whose job it is to keep an eye on the group's actual interrogations -- and several of the administration's intelligence agencies either didn't know or refused to comment.
In the years since 2010, when a bipartisan group of lawmakers were so interested in the HIG that they legislated their way into discussions on its charter, the group has become a Washington orphan. Senate intelligence committee staff receive periodic briefings from the HIG as part of their oversight duties, one committee aide said. "We also request and receive briefings and information on individual cases outside of those regular briefings as needed," the aide added. But several committee members -- including vice-chair Dianne Feinstein (D-Calif.), who has made interrogation a signature issue -- said they aren't often kept in the loop. The committee only gets briefings on the HIG when it specifically asks for them, one member said.
"There's just so many things to look at," Feinstein said. "We're generally told [about a deployment] in a report. But we haven't had any hearings."
The HIG's founding documents say policy guidance and oversight would be coordinated through the White House's National Security Council.
"We certainly have broad oversight, but we're not involved in tactical decisions," an Obama administration official said. The National Security Council referred HuffPost to the FBI for comment.
"Every time there is a deployment, they do go and brief the Hill," the first U.S. official said. "It's usually [House and Senate Intelligence committees]."
Asked whether she's comfortable with how the group operates, Feinstein said she isn't worried -- yet.
"I have heard nothing to the contrary," she said. "When I hear the first thing, I won't be comfortable."
The HIG's future is unclear. It's not an independent agency; it has no independent budget and few allies in Washington. Some major intelligence players, which would no doubt prefer to take the lead on interrogating terror suspects, don't necessarily think the FBI should be the agency in charge of the HIG.
Even the HIG's core premise -- using psychological, rapport-based techniques, instead of coercion -- is in jeopardy. The American Psychological Association, after damning revelations that the organization aided the Bush-era torture program, voted this month to ban member psychologists from working on national security investigations. That decision could make it harder for mental health professionals to advise or join the HIG. And many members of Congress, including intelligence committee chair Sen. Richard Burr (R-N.C.), as well as several Republican presidential candidates, still think torture is an acceptable method of interrogation. If they get their way, the HIG could be doomed.
A younger Barack Obama faced a similar juncture at the dawn of his presidency: An obstinate intelligence community, a haphazard interrogation strategy, and a Republican party committed to torturing terror suspects. He decided the time was ripe for a new national security posture: Close Guantanamo. Outlaw torture. Overhaul the country's detention program.
"The policies that I've proposed represent a new direction from the last eight years," Obama said in a 2009 speech outlining his plans. "These are dramatic changes that will put our approach to national security on a surer, safer, and more sustainable footing. Their implementation will take time, but they will get done."
Six years later, the question is how easily they'll be undone.
CORRECTION: This article previously misstated that Umm Sayyaf's husband was killed in a drone strike. He was killed in a special forces raid.
Popular in the Community