Starting tomorrow, Thursday September 22 at 9 a.m. (PST), tickets go on sale for a four-day exhibit in West Hollywood featuring the best of Taylor's gems, threads, and movie memorabilia. The baubles will be showcased at the MOCA Pacific Design Center for an extremely limited time (from October 13 to 16), so the most ardent among us should be waiting with a finger on the mouse tomorrow morning.
The exhibit is part of The Elizabeth Taylor Collection's international tour before the Christie's auction in December. Stops include Dubai, Hong Kong, and London, but West Hollywood is (fittingly) the tour's first stop in the United States. And the best thing about it? The celebration of Taylor's life also honors her legacy; a portion of the proceeds will be donated to The Elizabeth Taylor AIDS Foundation.
Click here to buy tickets ($20) on Thursday, September 22.
A selection of Elizabeth Taylor's famous jewelry collection, headed to auction in December. (via AP):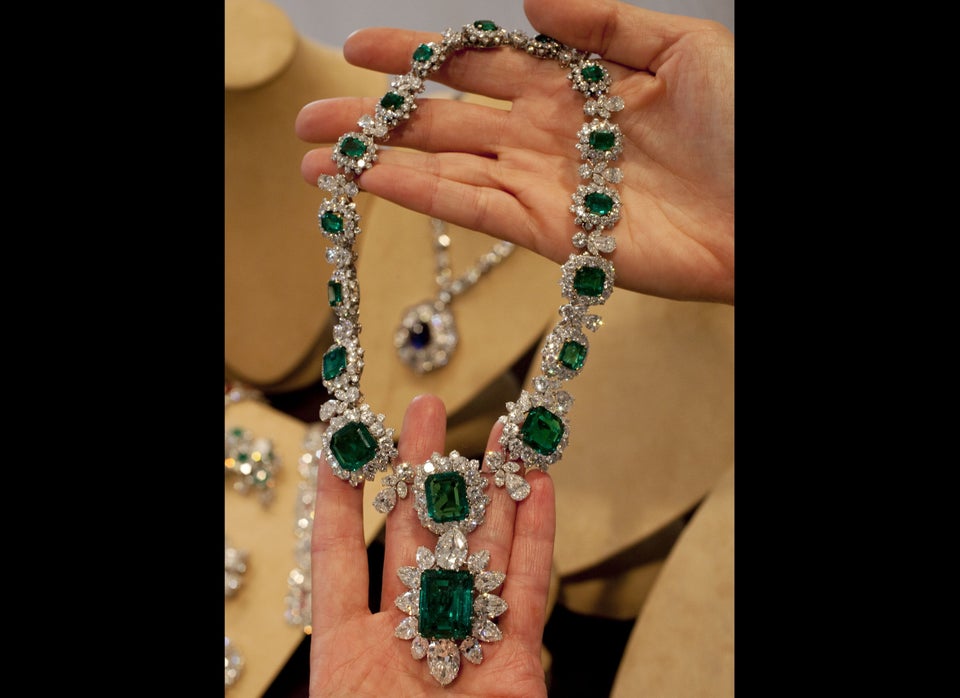 Elizabeth Taylor's Jewelry To Auction