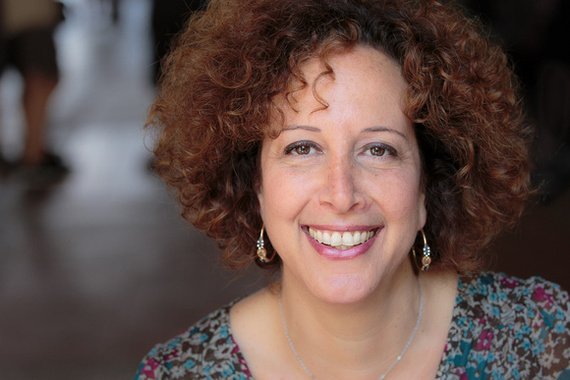 Whenever I walk into a meeting with TV folks, there's one thing I always hear: "Did you read Cynopsis today?" Cynopsis Media's famous email newsletters deliver aggregated content to 150,000+ TV and media executives daily. And, in a world where technology is constantly evolving, the business has thrived for 20 years by providing laser-focused content in a super simple format, sans bells and whistles. I had the chance to speak with Cynopsis Publisher Roberta Caploe about how the company succeeds by staying the course when there's constant pressure to change.
DAMIAN BAZADONA (DB): Can you describe Cynopsis in a nutshell?

ROBERTA CAPLOE (RC): Cynopsis Media is a digital entity made up of digital newsletters, three of which are sent out daily. Then we have events that amplify the topics and the trends that are covered in those daily newsletters. We're B2B, so we serve the media business, and it's our job to deliver a very concise summary--without links, I might add--of the news that is occurring so that people can be smarter when they go into meetings and make smart decisions.

DB: How did Cynopsis get started? What's the background?

RC: It began as an internal memo for sales people who worked for Cynthia Turner. Then salespeople started sending it to their clients, and it just grew and grew. Its beauty is in its simplicity. Of course, it's changed along with the industry, but basically what you get in your mailbox in the morning is what it was originally.

DB: What's the one thing that separates Cynopsis from everybody else?

RC: It's the way we aggregate and curate material. There's a lot of content that we don't put into the daily newsletter, because we are aware that people have a very finite amount of time and we will lose their attention very quickly if we don't get them what they need to know. Our rule of thumb is that we don't like to have items that run more than 45 to 50 words each.

DB: You work with many clients whose job is to be on the bleeding edge. I'm sure you get a lot of pressure from advertisers wanting you to change your straightforward product. Things like "Hey, can we put an image in the email?" "Can we put a GIF in the email?" "A video?" How do you navigate that? How have you remained so focused on staying true to what you do?

RC: We don't want to do anything that's going to suppress delivery so that emails end up in people's spam. That's what we tell clients and they understand. We also have a website (cynopsis.com) which can house artwork, videos etc., which helps to satisfy that itch.

DB: You also have an incredibly loyal readership.

RC: There is an unusual bond between Cynopsis and the community it serves. People have said to me, "As soon as I get up I just roll over and start reading Cynopsis. It's what I look at before I get into the shower. I know that as soon as I get to work my boss is going to say to me, 'Did you see what was in Cynopsis this morning?' So I know that I have to read it first thing."

There is a wonderfully cult-y feeling to the readership. That makes it really special.

DB: When I was at the Cynopsis Rising Star Awards, I was asked two questions, so I'll ask them back to you. First, what's your favorite thing about working in the media business?

RC: The idea that every day is a new one with fresh challenges and potential rewards. I look at Cynopsis as if it's my own business, even though we have a corporate owner. I think, "What can I do today that's going to make this business shine and be as profitable as possible?"

DB: And second, what's your view on the future of the media business?

RC: It would be foolish to make any definite pronouncements, but I do think that all the TV shows we're seeing...there's no way that volume is going to last. Also, everybody talks about the death of print, but print will never go away. It has morphed into a mothership of sorts, with extensions that serve as arms and legs, but print won't become some artifact that people look at in a museum.

DB: While the Cynopsis newsletter remains consistent, it looks like you guys are pushing into some new spaces. What's happening in the future for you? Anything to report?

RC: One initiative I can tell you about is our TV Programming Awards; that's a big new project for us in 2017. But just like everyone else in the media industry, we're trying to sense where the winds of change are blowing. How can we figure out how to help people and educate them, as well as lead them into areas that they weren't thinking of before?

Learn more about Cynopsis and subscribe to their newsletters at www.cynopsis.com.
Related
Popular in the Community