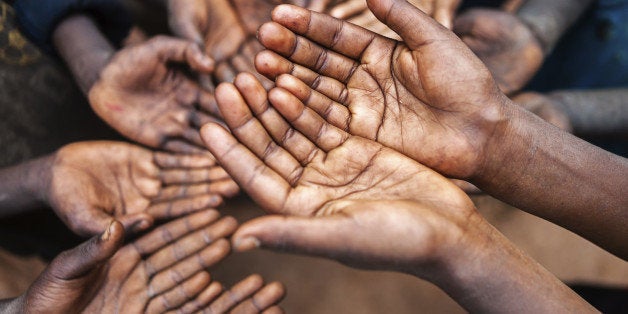 In many parts of Africa, philanthropic giving is still an underdeveloped practice. Reasons for this include the absence of a vibrant nonprofit sector, active corporate citizens, and institutional mechanisms aimed at encouraging giving practices. Political instability and the poor state of the economy were also contributing factors in the past.
But Africa is changing for the better -- socially, politically, and economically. With a population of more than one billion people, and a fast-growing middle class, Africa is set for an explosion in new philanthropy practices.
There is now recognition of the immense financial and intellectual capital that exists in Africa, and the ability of Africans to find African solutions for African problems. Africans are generous by nature. There is a strong link between philanthropic giving and the African philosophy of "Ubuntu," which can be defined as "I am what I am because of who we all are." It highlights the notion of sharing resources, and caring for one another. You don't have to be rich to make a contribution.
It is ultimately individuals and not institutions who are the biggest contributors to good causes. Americans gave $335.17 billion in 2013, with individuals contributing $241.32 billion, or 72 percent of total giving. The #GivingTuesday campaign, launched in 2012, raised more than $10 million in December 2012 alone and nearly double that in December 2014.
There is no reason why this fundraising success can't be replicated in Africa -- if not financially, then at least in terms of the percentage of people participating in active giving efforts. Although not always included in the understanding of African giving patterns, diaspora Africans send home approximately $60 billion annually, which by far exceeds total annual development aid and funding flows to Africa.
Strategic support mechanisms, thought leaders, and innovative best practices are key to creating and sustaining a giving culture across the continent. Already, a new generation of leaders and support institutions are emerging to advocate for increased individual and corporate giving and responsibility in response to the development challenges still confronting Africa.
Institutions such as Inyathelo: The South African Institute of Advancement and African Grantmakers Network actively promote giving, while the East Africa Philanthropy Awards and Inyathelo Philanthropy Awards celebrate those individuals and institutions whose giving contributes to development and change in Kenya and South Africa, respectively.
Philanthropic giving is also receiving increased coverage in the media. The first African Philanthropy Forum, affiliated with the Global Philanthropy Forum, was held in February 2014 in Ethiopia. Prominent business leaders such as Tony Elemulu and Patrice Motsepe have become very active philanthropists, including signing the Giving Pledge and motivating others to follow their example.
Kenya provides a number of important examples of the power of giving.
By July 2011, at least 3.75 million people in the northern part of Kenya were threatened with starvation because of drought. More than 385,000 children below the age of five in 13 districts suffered from acute malnutrition.
In response to this situation, the "Kenyans for Kenya" initiative was launched on July 27, 2011. Spearheaded by leading business and media entities and the Kenya Red Cross Society (KRCS), the aim was to raise Ksh500 million in four weeks for relief efforts. The campaign exceeded all expectations and raised more than Ksh1 billion ($10.5 million); 760,000 Kenyans made a contribution.
The challenge is to replicate and translate the experience of initiatives like this one into ongoing and proactive giving interventions, which not only generate significant resources for good causes, but also nurture public understanding of the issues of concern and contribute to a broad-based giving culture.
Again, Kenya might be setting an example in this regard to be replicated in other African countries. Spearheaded by the Aga Khan Foundation and other active in Kenya, the new Yetu initiative -- meaning "Our" in Kiswahili -- will catalyze community philanthropy in support of civil society organizations.
By drawing on the generosity of Kenyans, the Yetu initiative will build the capacity of civil society organizations to engage and catalyze public support for their missions, thus enhancing local ownership and empowerment, reducing donor dependency, and creating greater and more sustainable local impact.
This post is part of a series produced in celebration of #GivingTuesday, which will take place this year (2014) on December 2. The idea behind #GivingTuesday is to kickoff the holiday-giving season, in the same way that Black Friday and Cyber Monday kickoff the holiday-shopping season. The Huffington Post will feature posts on #GivingTuesday all month in November. To see all the posts in the series, visit here; follow the conversation via #GivingTuesday and learn more here.
And if you'd like to share your own #GivingTuesday story, please send us your 500-850-word post to impactblogs@huffingtonpost.com.
Support HuffPost
The Stakes Have Never Been Higher
Related
Popular in the Community