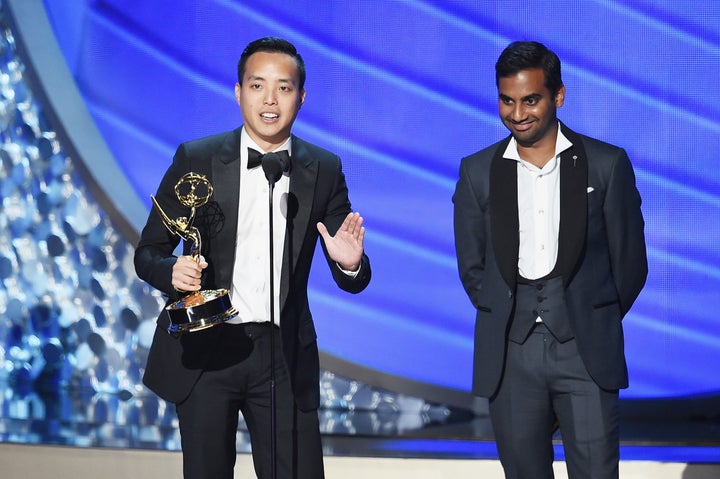 Recently, the Hollywood elite celebrated unprecedented diversity in television at the 68th Primetime Emmy Awards. In the four days surrounding the event, two unarmed black men were shot by police. First, 40-year-old father and community college student, Terence Crutcher, was shot with his hands up in Tulsa. The story about Keith Lamont Scott—a disabled man shot dead while allegedly armed only with a book—continues to unfold.
It seems there are two Americas: one progressively, publicly embracing diversity, the other violently cementing the racial divide. The increasing number of award-winning scripts and performances by people of color in Hollywood contrasts strikingly with the surging number of police killings of black people. But looked at carefully, these two phenomena make up two sides of the same coin. The version of diversity Hollywood has embraced is limited, and a function of the continued silencing of black and Latino voices in this country.
I celebrate the advances of Hollywood's new record: every leading and supporting acting category at the Emmys nominated at least one person of color! Still, Alan Yang, who along with Aziz Ansari won the Emmy for best writing for a comedy series (Master of None), acknowledged that these advancements are merely a beginning. In what the internet appears to have unanimously lauded as the "best Emmys acceptance speech," Yang appealed to Asian parents to "get your kids cameras instead of violins."
Thanks to the honest, daring artistry of writers like Ansari and Yang as well as the activism of organizations like the Asian Pacific American Media Coalition (APAMC), the coming sitcom season premieres will include compelling Asian faces in leading comic roles. In addition to the second season of Master of None, there's The Mindy Project, Fresh Off the Boat, Crazy Ex-Girlfriend, and Dr. Ken among others. There's the charismatic military hero, Danny Chung, on Veep and Kimmy's love interest, Dong, on Unbreakable Kimmy Schmidt.
Yes, television is becoming more diverse, if by diversity we mean an increase in interesting, complex, stereotype-defying Asian characters on our screens. But it's worth considering why this particular vision of diversity is seeing so much success at this particular moment, and what the consequences might be for other groups.
"There's 17 million Asian Americans in this country," Yang announced. "And there's 17 million Italian Americans. They have The Godfather, Goodfellas, Rocky, The Sopranos. We got Long Duk Dong," he said referencing the now much-maligned Chinese caricature from 1984's Sixteen Candles. On one level, Yang succeeded in making a funny, non-confrontational appeal for more (and more responsible) representations of Asian Americans on screen. But Yang's call for Asian Americans to be more like Italian Americans skirts around Hollywood's ongoing failure to focus their lenses on black and Latino faces.
Yang's persuasive numbers can be met with much more sobering ones: there are 55 million Hispanics in this country, and more than 42 million non-Hispanic black Americans; but only on the rarest of occasions do we see mainstream white audiences identifying with black and Hispanic comic leads. The exceptions prove the rule: there's a reason the "relatable" black patriarchs of sitcoms past and present—Cliff Huxtable, Philip Banks, and Andre Johnson—are members of the moneyed intelligentsia playing a doctor, judge, and ad exec respectively.
Furthermore, the fantastic, critically acclaimed, Hispanic-led comedy Jane, the Virgin, remains segregated in genre—this all-Hispanic show reaches white audiences only in its Latino guise as telenovela. (The less interesting, short-lived sitcom, Telenovela was restricted in a similar way.) It seems that mainstream white America can love Latino programming only so long as it identifies itself as such. As Yang noted, there is no Asian Sopranos. But there is also no Latino Seinfeld/Friends/How I Met Your Mother/Girls, at least not outside of the Spanish-speaking networks.
Emmys host Jimmy Kimmel got it right when he said, "Here in Hollywood, the only thing we value more than diversity is congratulating ourselves on how much we value diversity." White audiences embrace the limiting vision of diversity Yang, Ansari and others champion, "congratulating" themselves, as Kimmel joked, all the while keeping black and Latino voices safely segregated to foreign lands (Shondaland) and foreign genres (the telenovela), or by couching them in enviable wealth (Black-ish).
Master of None cleverly nods to on-screen segregation when the aspiring actor Dev is up for a small part in a thriller about an out-of-control virus with all black stars. "Is this a black virus movie?" Dev asks.
I don't foresee a future in which an all-black or all-Latino sitcom doesn't come with the loaded descriptor like Dev's "black" virus movie. Part of acknowledging white privilege is acknowledging that an all-white virus movie is never described as such. Part of understanding how systemic discrimination operates in America, is calling out the fact that as Asian actors and writers become more visible on-screen, black and Latino voices face continued screen segregation. One group's success masks the other's silencing.
I want to celebrate the headway I see in comedy and at awards shows—Alan Yang and Aziz Ansari have created something groundbreaking and legitimately entertaining. But it's important to remember that America is more than black and white. There's a complicated racial hierarchy in place that enables white people sometimes to identify with some kinds of people of color under certain circumstances. So instead of white network execs and audiences patting themselves on the back for their progress in embracing South Asian stars like Ansari, I hope they'll demand more: more Asians behind and in front of the camera, and more, louder voices speaking out about white privilege and racial hierarchies. I hope they'll demand that even far removed from the red carpet, in Tulsa, in Charlotte, in Ferguson, in Baltimore, in Baton Rouge, and in Hollywood: Black Lives Matter.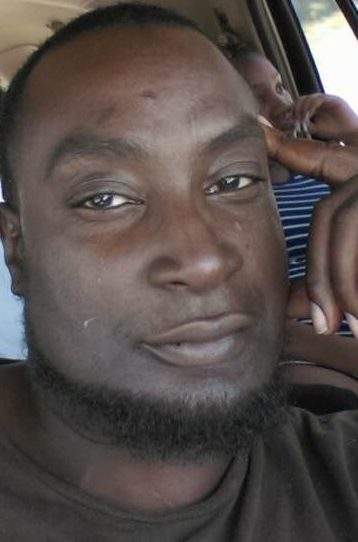 Calling all HuffPost superfans!
Sign up for membership to become a founding member and help shape HuffPost's next chapter