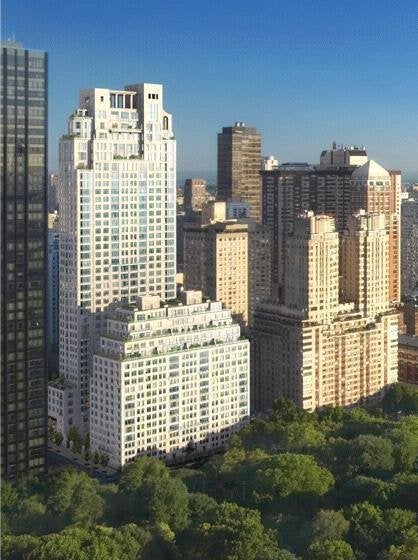 Not everyone can afford the time off or money involved in renting a beach house for the summer, but for those craving a lively outdoor scene, here are six spaces in Manhattan that will place you in the center of the warm weather action:

The Sheep Meadow
The Meadow is surrounded by the uptown skyline and is filled with so many people at any given time that you'll probably run into someone you know (though that's most likely if you're a high school kid playing hooky).
Christopher Street Pier
A gay cruising area surrounded by the Hudson River on three sides and people running with their dogs on the fourth. It can be a little intimidating, as those who take their shirts off are in peak physical condition.
Bryant Park
Bryant Park has free, if erratic, WiFi, so it's always packed with NY's ample number of freelancers. During the Monday night film screenings, it's almost impossible to make enough space to pour your wine into a Dixie cup.
MOMA Sculpture Garden
The Museum of Modern Art is, of course, a popular tourist destination, and the sculpture garden, which is its most attractive part, is always filled with multilingual conversation.
Sundeck at the Chelsea Piers Sports Center
The bustling outdoor activity center, which includes golf, a swimming pool and a rock climbing facility, is limited to members, but nonmembers can pay $50/day for a maximum of three visits per year to lie out on its sundeck.
"The Beast"
The Beast is not so much a place as an experience. An experience in the form of a 30-minute speedboat ride at 45 mph on the East River. The painted on sharp-toothed smile on the boat is what gives the the Beast its name, but the adrenaline rush is what makes it so beastly.
And if you do manage to score an invite to an actual rowdy summer beach house, bring a copy of Secret New York as a gift to make sure you get invited back.
Related