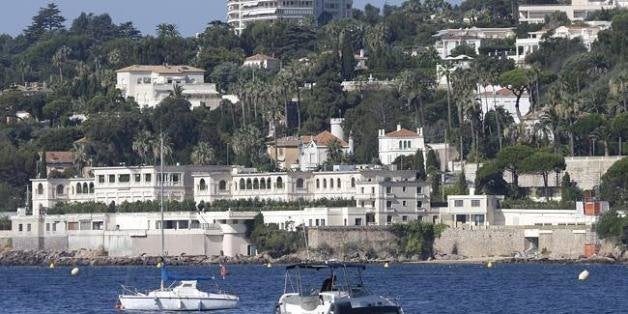 The Côte d'Azur -- known to Anglophones as the French Riviera -- hardly needs an introduction. It has been a playground for the rich and famous for well over a century.
Being neither particularly rich nor famous, I nevertheless had the opportunity to live there for nearly a decade during the 1990's -- at Cap d'Antibes, just a stone's throw from the famous Hôtel du Cap. My personal domain was a sprawling remodeled farmhouse with a pool and a view over the Mediterranean. The big villa across the street was purchased by a Russian oligarch who threw a birthday party for himself every August, complete with music, fireworks, and police surveillance at the gate.
It was the decade when billionaire Russians were arriving with, literally, suitcases full of cash. They purchased a lot of jewelry and a large number of villas -- including, supposedly, a villa for former Russian president Gorbachev. (We waited, but he never arrived.) In the vast Antibes harbor, which had been enlarged and dredged 20 years earlier to accommodate yachts from the Gulf kingdoms, there suddenly appeared a new super-yacht, painted black: The Black Caviar, registered in Sebastopol.
This change in local demographics was startling: the area was still accustomed to sheiks and billionaires from the Gulf. These potentates had stopped visiting during the oil crisis of the '70's but had returned during the '80's. One of those years, while I was in Cannes reporting on the film festival, we learned that a wealthy Saudi businessman had arrived with two yachts anchored off the Cannes coast -- one for men and one for women.
Several years later, during my sojourn at the Cap, the 16-year old son of a Saudi sheik had an accident while water-skiing in the bay. He was taken to the local hospital where he was treated for injuries and released after a few days. His father, in gratitude, gave everyone at the hospital a gold watch.
I am thinking now about the fracas caused last week by King Salman of Saudi Arabia. He arrived at his mansion in Vallauris-Golfe Juan with an entourage of 1,000 people and 400 hired cars. He persuaded the local authorities to block off La Mirandole -- a public beach -- for his personal use. He started to build an elevator that would whisk him from his villa directly down to the beach. Local merchants were giddily anticipating the Saudi shoppers, who would be around for three spendthrift weeks.
But the entire French coastline is, by law, public property, and woe to anyone who tries to privatize or commercialize a patch of it. No exception should have been made for King Salman. And so, nearly 150,000 signatures -- mostly from local residents who objected to the special concessions and privileges -- forced the authorities to rescind the royal deal. King Salman immediately left (in a huff?) with half his guests, reportedly fleeing to his mansion in Morocco.
It's gratifying to know that even in an affluent community, where wealth is a way of life, there are still limits. Yachts and villas aside, there are still some things money can't buy.