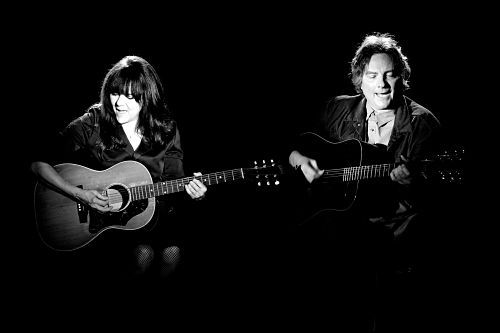 For many us with an urban disposition who experienced the best days of our lives in New York City in the 1980s, life in modern times can be disheartening to a degree. Our cherished music venues and neighborhood bars have long been replaced by edifices of excessive wealth, record and book stores are all but extinct, the mom and pop eateries, illegal sidewalk vendors, street hookers, dealers, graffiti and street poster artistry, my beloved Billy's Topless, to cite a very select few -- have all vanished. Alas, I shed no tears. My parents oft bemoaned the demise of big band ballrooms and Ebbets Field, and I refuse to repeat such melancholy pathos. Time always marches on in New York City, and there are bound to be casualties.
As such, I do not challenge Taylor Swift's status as New York City's Global Welcome Ambassador -- which, incidentally, I find hysterical. And appropriate -- given the fact that today's Big Apple appears, to my temperament and those of my ilk, akin to a Las Vegas replica. However I am a New Yorker, and I still need to move forward, and experience some permutation of rock 'n roll that speaks to my generation, sans nostalgia. I refuse to go quietly into the Manhattan night under the clandestine glare of surveillance cameras and obligatory Grand Central Station check-points.
However, where there is life, there is hope, as evidenced in the latest work of George Usher and Lisa Burns -- who are indie pop royalty to my generation of New Yorkers -- and who still make music that matters to our demographic. In addition to waxing commendable sides -- that's how we referenced "record albums" during the Koch administration -- under his own name and House of Usher, George Usher has distinguished himself as a member of The Decoys, Beat Rodeo, The Gornak Bros., The Schramms, and as a "satellite" member of Hoboken's The Bongos, and several praiseworthy collaborations with Edward Rogers, Richard Barone, James Mastro and Kate Jacobs, among others. What Lou Reed was to underground alt-rock, George is to underground New York pop. Ms. Burns' pedigree is equally impressive as a performer and recording artist, most notably by way of her major label, self-titled debut in 1978, and acclaimed releases including Unadorned (2004), Channeling Mary (2011) and New Randy (2006) with Holly Anderson, among others.
Though they had been friends and fans of each other's work for several years (George still treasures his vinyl edition of Lisa's first album which he once championed as a clerk at a King Karol record shop -- another lost Gotham institution) the catalyst for their collaboration entitled The Last Day of Winter was Mr. Usher's cancer diagnosis in 2010. Unable to play an instrument due to his debilitating medical treatments -- George, who is also a poet, began to create lyrics. "It was my therapy for myself," he recalls from his compact West Village kitchen wherein he and Lisa composed this reflective, melodically joyous song-cycle that they refer to as "a document of hope, friendship and defiance in the face of crippling illness and potentially the loss of life."
"I was always thinking 'was this the last song I'll ever write?' I had to be real to myself. I wrote about things that people with cancer think about -- things you might never do again, all that stuff comes to you. But I didn't want to convey someone seeking pity."
What began as causal weekly visits from Lisa, borne of a deep friendship to bolster George's spirits, soon blossomed into a fully realized musical partnership as Burns set melodies and chords to Usher's libretto. Notes Lisa: "It's butter! I was grateful. I have so much melody. And George's lyrics suggested melodies to me. I was like a jeweler looking through a loupe at a gem -- my job was to bring out the essence of his words in song." Usher was essentially blown away by Lisa's work. "Whenever she came in with a finished song -- I didn't expect it to be so good!"
Given the situation, George and Lisa did what many "veteran" New York rockers do regardless of vogue, practicality or the flux of music delivery platforms -- they made an album! And a video! The cast of local players who flesh out George and Lisa's The Last Day of Winter includes some of our city's finest: former Roxy Music and Sparks bassist Sal Maida (who, incidentally, is married to Burns), jazz artist and keyboardist Dylan Maida (son of Lisa and Sal), drummer Wylie Wirth (Dead Ex's), guitarists Captain Kirk Douglas (The Roots), Dave Schramm (The Schramms), Mark Sidgwick (Holly & The Italians) and Jonathan Gregg, among others. With Usher and Burns serving as their own producers, resident Americana legend Eric Ambel of The Del Lords rendered the mixing which exudes the aura of a live performance.
The Usher -- Burns band unveiled the songs as recorded on The Last Day of Winter in October 2014 at a rockers-of-a-certain-age friendly early show at the Mercury Lounge before simpatico friends, peers, Mott the Hoople's Morgan Fisher and curious hipsters awaiting the later, more trendy acts. A jubilant George Usher bellowed from the stage: "I feel like I'm at my own wake!" Throughout the song-cycle, many of the duo's classic influences, especially Lisa's reverence for Jackie DeShannon, Gram Parsons and Emmylou Harris and their mutual love of the Everly Brothers (with George hitting all the high notes) emerged in concert as they do on record.
Emphasizes Ms. Burns: "These songs are universal, at some point in everyone's lives; we confront our mortality and have to deal with things like cancer. Even from the stage of the Mercury I could see people singing along to songs that they'd never heard before."
The Last Day of Winter is a record which speaks to my generation of New Yorkers. Aside from rent hikes, gentrification, and Donald Trump -- we still have a place in this town. For now.
George Usher and Lisa Burns will be back at the Mercury Lounge on Monday, March 2, 2015 for an official record release show, which commences 7:30 p.m., and on April 7, 2015 the album will be available digitally and in CD format.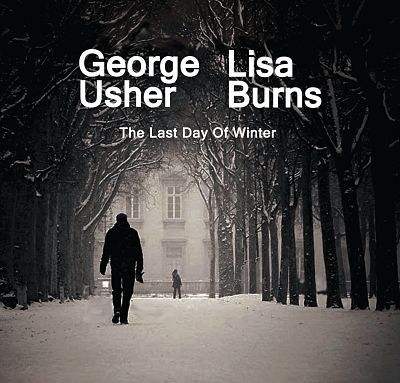 Related
Popular in the Community