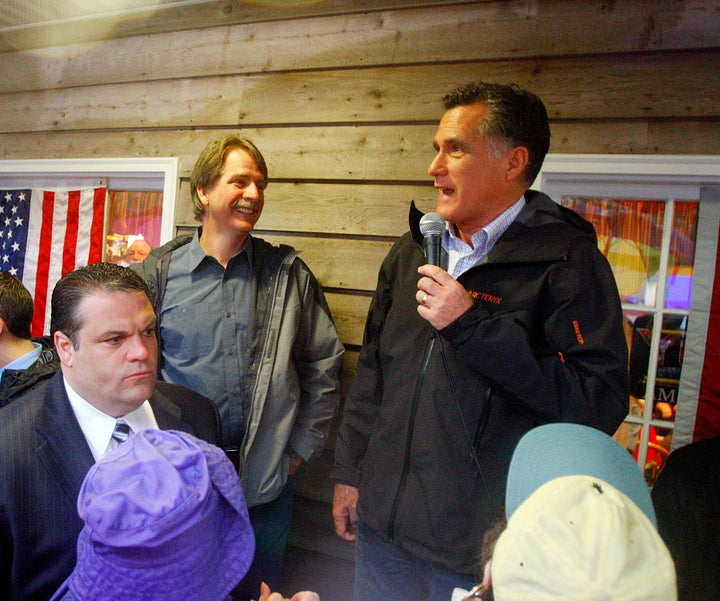 That's right: The mega-media giants CBS and News Corp. (Rupert Murdoch's minions), enriched beyond the imagination of Midas by money pouring into their local stations from political advertising in an election year, are stamping their feet like spoiled children and shouting: "No! We will not!"
They are defying the Federal Communication Commission's request that they post on the Web the names of billionaires and front organizations -- many of them super PACs -- paying for those ads. That's all: Give citizens access online to find out who's buying our elections. Advocates of transparency in politics say that this is the most efficient way voters can know "the true interests" behind all that money pouring into elections. Reasonable, no? Good for democracy, yes? And why shouldn't CBS and NewsCorp oblige such a modest request, given the tremendous wealth they accumulated from their privileged use of airwaves that belong to all of us?
They should, but won't, because they don't have to as long as we let them get away with it. What to do?
Then be in touch with Flackcheck.org to follow up on our conversation with Kathleen Hall Jamieson of the Annenberg Public Policy Center. She's asking citizens to challenge the negative and deceptive political ads running on commercial stations where you live. (Watch Jamieson make her case below).
Let stations know that the poison they're pouring into our political bloodstream has to stop, and so does their obstinate refusal to keep us from knowing who's paying for it.
Calling all HuffPost superfans!
Sign up for membership to become a founding member and help shape HuffPost's next chapter