A sense of uncanniness invades the visitor of late American sculptor Duane Hanson's first survey show in London since 1997 at the Serpentine Sackler Gallery in London. That discomfort works at two levels. The first one is cognitive and has to do with the question of whether this is art or not. The second is rather phenomenological and refers to the compulsion of the contemporary museum goer to construct social distinction.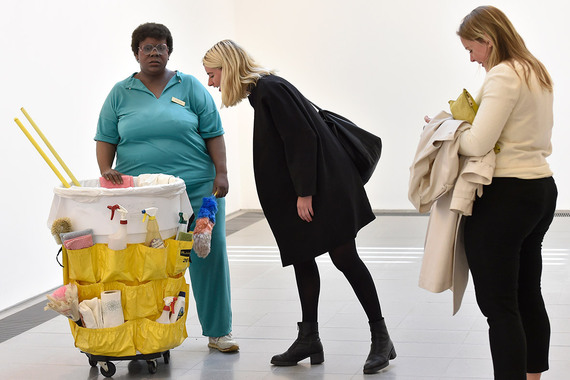 This need to differentiate oneself from other is obvious in the rather condescending way that Julia Peyton-Jones, Director, and Hans Ulrich Obrist, Co-Director, of the Serpentine Galleries found to refer to the show's theme: "Duane Hanson's iconic sculptures of ordinary people will literally stop visitors in their tracks this summer. Beyond the stunning realism, the power of Hanson's work lies in his unwavering focus on and sympathy for the human condition." A rather odd choice of words, if you ask me, for he does not elevate his figures in sympathy but isolates them as art only to bring them back to reality as 'art objects'. Let me be more clear.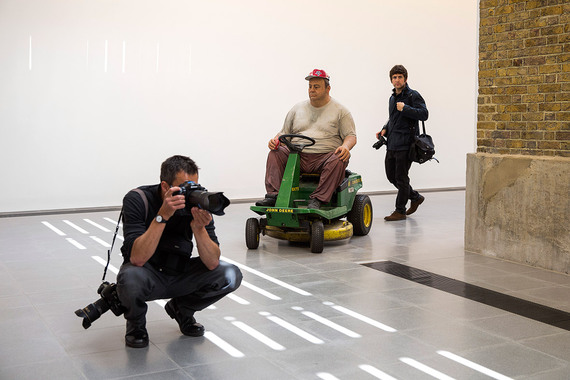 The directors' point of view gets even clearer when they say that 'From the late 1960s his work shifted to depicting everyday people, with some satirical aspects, creating figures that could be conceived as representative of an entire labour force, class or even a nation. Beginning with Football Players in 1968, Hanson produced sculptures that represent typical Americans, concentrating on "those that do not stand out", including Man with Hand Cart (1975), Housepainter (1984/1988) and Queenie II (1988), all of which are included in the Serpentine exhibition. The hyper-realistic nature of the sculptures results directly from Hanson's artistic approach. Using polyester resin, he cast figures from live models in his studio, paying attention to every detail, from body hair to veins and bruises. The sculptures were assembled, adapted and finished meticulously, with the artist hand-picking clothes and accessories'. The fact that the artist hand-picked the figures' clothes and accessories has to be presented as a source of artistic value speaks more of the Director of the Serpentine than of anything else. Besides, these 'sculptures' insert themselves in a tradition that starts in XVII century Seville with Alonso Cano and Juan Martines Montañez' religious wooden polychromy. The difference between them and Hanson is that the former used to carve them while the latter cast them from live models. In the words, while the former are wondrous, the latter are, how to put it... 'photocopied' (?). I also want to take issue with Peyton Jones and Ulrich Obrist' belief that Hanson elevation of middle class sitters to high art is something relevant after centuries of Velazquez and Caravaggiesque influence in the history of art.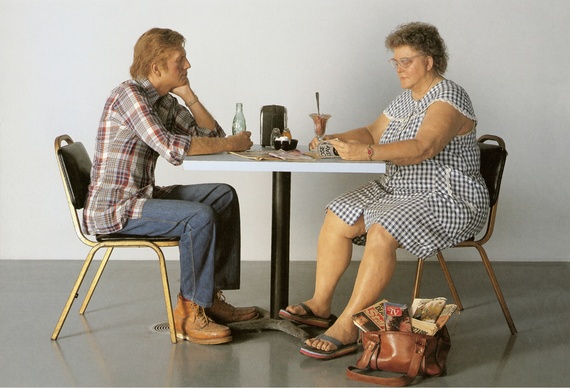 There is something very American (in a high art way) and I would say, 'objectualist' (as in minimalist) in the way that Hanson treats his figures. In his Huffington Post's review, Colton Valentine gets closer to the point by focussing on the way the 'art viewer' interacts with these images from the point of view of his or her need to construct social distinction. In his own words: 'There's the buzzing energy of those attending and working at galleries. Analysis clutters the air, comparisons flying to shows seen across the city or the world. What conclusions will those vivacious gallerists reach? "It's a melancholic ode to the gentle, existential weariness of ordinary life," says Charlesworth, reiterating the passivity, the slowness portrayed in that working-class life. If ordinary weariness is gentle, what do we make of those blessed with non-ordinary lives? Elites, it would seem, have fiery, more intense existential concerns. So the gallerists leave reassured in their vitality, perhaps meditating on the simplicity of others, but never granting them full subjecthood'.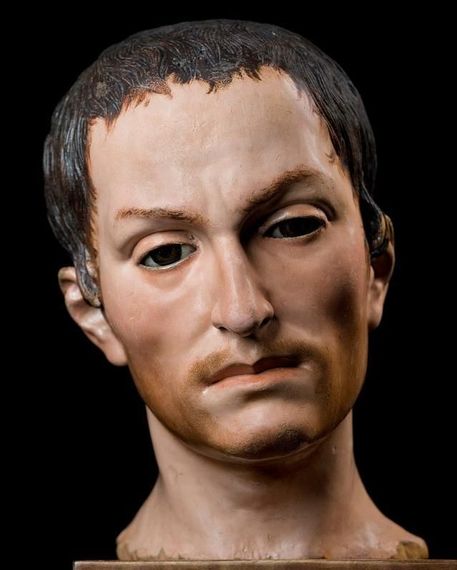 In his piece for The Guardian (also included in the show catalogue), Generation X' Douglas Coupland seems fascinated by how useful these images are for enhancing the visitor's experience in the era of the selfie. In his own words: 'It's always fascinating to watch the public interact with Hanson's work, to see that inevitable wow moment. It seems tailor-made for our times. In fact, could there be any work out there more selfie-friendly than Hanson's? Technology has inverted some of the rules of appreciating art. What was once forbidden in the museum (the photo) is now encouraged. The eyeballs of Hanson's figures no longer look out into space, but at the viewer's camera, along with the viewer. What was once a power imbalance - the institution and the viewer - instead becomes intimate, curious, democratic and highly engaged. A new museum archive category seems to be emerging: a continuum of "selfieness". At one end of the selfie spectrum is, say, the work of Donald Judd. It's hard to imagine taking a selfie with one of his minimalist wall pieces. And at the other end of the selfie continuum, we have Hanson and, say, Jeff Koons. Selfieness is no indication of a work's depth or anything else except, well, its selfieness. But whatever selfieness is, it's possibly what institutions are looking for to help them navigate through the next 20 years. So maybe it's not so odd a category after all'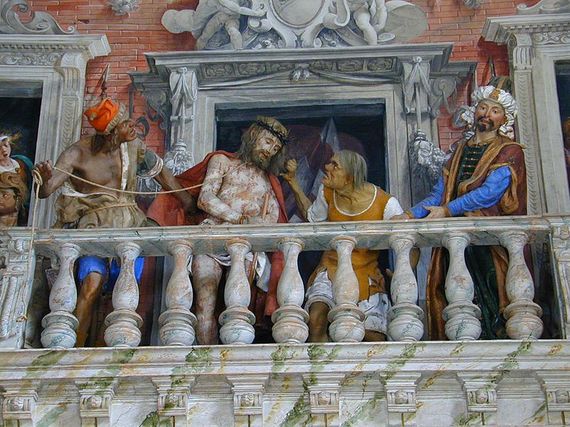 I think that the two mistakes that Coupland makes here are key to understand this show. The first one has to do with 'the eyeballs of the figures which no longer look out into space but at the viewer's cameras'. In fact, this is not the case. The figures are in what Michael Fried has called a state of absorption. They are looking at what they are doing in order to lose in themselves. There is no interaction but self absorption and, eventually, isolation. This takes us to the other mistakes which is that Hanson's works do not function in the same way than Donald Judd's minimalist sculptures when, in fact, their isolation transforms them into objects of art. This is the difference between tableaux vivants at the Sacro Monte at Rapallo (XVI century) and the Serpentine show for is designed to include the viewer into a 'sacred' space while the latter aims at excluding the viewer in order to allow him to feel superior. J A T
REAL LIFE. REAL NEWS. REAL VOICES.
Help us tell more of the stories that matter from voices that too often remain unheard.