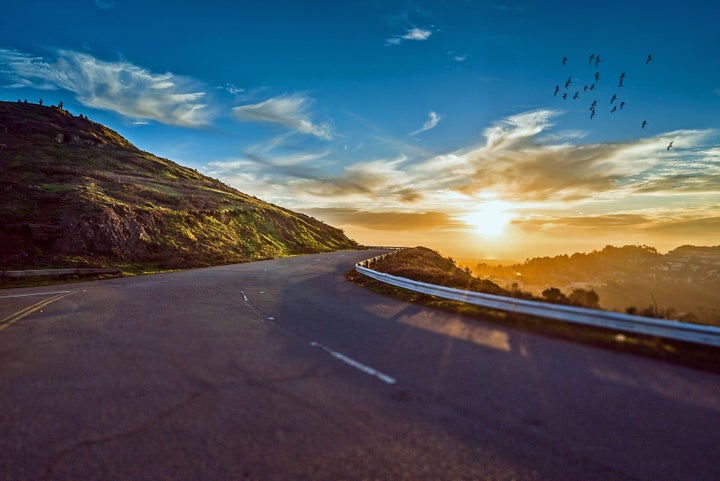 What! Do I really need to stop and reflect? How do I stop when I need to get two proposals in today and draft a scope of work for a new client? Train a new team member who is with us this semester from Cornell University? Increase the pipeline... again... and take our Chief Happiness Officer (Naomi, a 10-pound vanilla colored Havanese who comes to the office frequently) for a walk?
But I intrinsically know this is exactly the time to hit the pause button. The time to feel and evaluate the highs and lows of entrepreneurship. A time to reflect on the lessons learned this second year, as my learning just might help someone else on their journey. So grab a coffee, let's get on the road!
Two years ago I launched my dream training and development company Twomentor LLC with three goals in mind:
1. Drive millennial retention through helping companies and organizations build mentoring cultures. We subscribe to a mentor your millennials or they will likely leave philosophy. We also believe that people who mentor in your company are the people who drive retention in your company. Recognize them.
2. Elevate women in Science, Tech, Engineering, Math and drive diversity in companies by helping leaders sponsor more strategically. A mentor speaks with you and a sponsor speaks on your behalf and champions you behind closed doors. We believe that if you want diversity, you need to mentor and sponsor diversely. Companies have good intentions, but often need an initiative boost or a refresher to strengthen their programming. If you truly want to build a living legacy as a leader, you need to understand this and be very deliberate in execution.
3. Build a scalable, high-touch and innovative company to engage great leaders to be entrepreneurial with us. Cash is king, culture is queen.
A Few Key Lessons Learned this Year:
JUST KEEP DRIVING: If I thought entrepreneurship was a sprint, I was wrong--it is a long distance drive! Mario Andretti said, "If I seem like I am in control, I am probably going to slow." At times we need to speed up and take greater risks, slow down when the road gets very windy, and enjoy the variety of vistas along the way, even when they are less dramatic and compelling than others. When the tank (or your bank account) gets low and there are no gas stations in sight, just keep going and the chance to refuel and recharge will come but not always on your timetable.
You can plan the drive, take detours when needed, even make U-turns without shame, but keep driving with determination, a new understanding that is gained along the route if you continue to believe in your vision and your team.
LOVE YOUR CLIENTS... THEY FUEL YOUR ENTIRE COMPANY: I have come to see that all Twomentor's clients are truly investors in the company. As I self-financed and did not have a bi-weekly paycheck anymore, I realize each new client drives our social impact company to greater sustainability. We learn we grow, we innovate and build together. As our business grows and our clients achieve their goals, we all become part of this greater movement that drives diversity and inclusion.
BUILD AN ENTREPRENEURIAL TEAM & DEFINE YOUR CULTURE EARLY: With entrepreneurship, you do not have to go at it all alone! Entrepreneurs are rarely sole producers. Build a good team with people who share your values and goals. Collaborate! We are now a team of eight consultants, associates and growing. It has taken a lot of commitment to onboard and train others, But I know we triple our abilities to build, scale, and make the next right move from team input... and psssst it's so much more fun to work with brilliant minds Gunilla, Lydia, Lisa, Ana, Abanob, Karen, Marc, Francesca and of course, 4-legged Naomi. Entrepreneurs are rarely sole producers but we do need to set the culture and the tone. We've all seen companies with great products, innovative services and inventions collapse because the founder did not bring in a good leadership team that worked well together or didn't treat people well. We need to refuel each other on that road trip, too!
The last lesson I'll share today that I've learned is, PICK UP THE PHONE and GET INTO THE GAME. We train companies how to create mentoring and sponsorship cultures in order to promote greater Millennial retention, diversity, and inclusion to increase productivity, job satisfaction, and engagement. All of this work results in boosting the bottom line and overall employee satisfaction. As an entrepreneur, you will need introductions and third-party endorsements from people you respect to potential clients. Consider Co-sponsorship with another entrepreneur or leader. Don't isolate when it's hard. You need to set goals, help others get what they most need, and yes you need to pick up the phone to circle back many time with your clients and prospective clients. Sometimes you have to give away some your services, help advise others in order to open the future doors of opportunity.
There are so many more lessons learned, but I will save them for future blogs and our year three update. I wish you fast cars and slow-then-GROW extraordinary success on your personal and professional road trip. G-d speed.
Julie Kantor is CEO of Twomentor, LLC, a high impact training company focused on talent strategies for a diverse workforce. We build mentoring cultures, diverse sponsorship initiatives & help companies better retain their Millennials and GenZ. We have experience boosting mentoring efforts in Fortune 500 Companies, SMBs, Universities and offer facilitated (and fun) mentor + sponsorship training, Mentor Road Trip™ flash mentoring, keynotes and more. Please learn more about us here, client testimonials, meet our team, our talented advisors.
Related
Popular in the Community