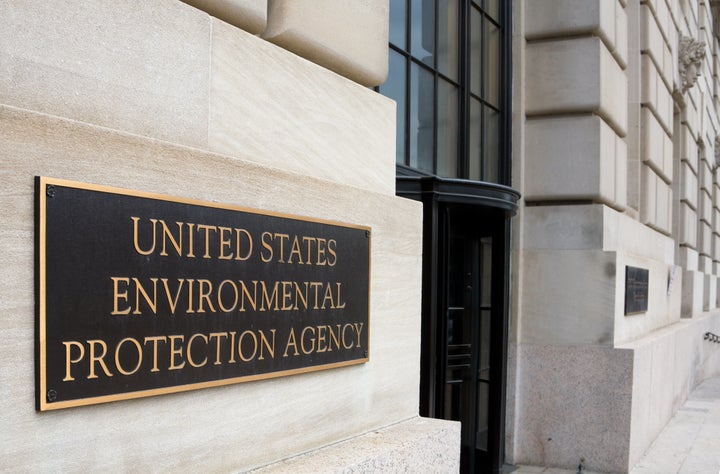 The nation's environmental laws ― many of which are entering their fifth decade ― have yielded enormous public health benefits, with cleaner air and water contributing to healthier communities. The U.S. Environmental Protection Agency (EPA) has a great track record of implementing those laws over the decades to lower pollution and protect public health while contributing to strong economic growth and opportunity. Since 1970, regulations have reduced common air pollutants by nearly 70 percent while the U.S. economy has more than tripled. Nonetheless, opponents of EPA have criticized this Administration's initiatives under the Clean Air Act as "blatantly unconstitutional," "illegal on its face," or an "unlawful expansion of executive authority." With all of this criticism, one might assume that EPA would have a mixed, or even a miserable, track record in the courts. After examining the past two years' worth of decisions of the U.S. Court of Appeals for the District of Columbia (D.C. Circuit) in cases relating to EPA's air quality regulations, it turns out this assumption is wrong. On the contrary, these regulations and the science upon which they are based have withstood a remarkable amount of legal scrutiny.
The D.C. Circuit is particularly important because the Clean Air Act requires that all regulations of national scope be handled exclusively in that court, which is second in status only to the U.S. Supreme Court. The D.C. Circuit has developed a substantial amount of expertise in environmental law and is usually the deciding voice on clean air regulations.  
During the last two years there were 17 judges on the D.C. Circuit, 16 of whom participated in deciding cases relating to the Clean Air Act. Of those, half were appointed by Democratic presidents and half by Republican presidents.
EPA has succeeded in grounding its decisions in sound science and within the bounds Congress established
By our count, since January 2015, the D.C. Circuit has issued 24 decisions in Clean Air Act-related matters, and EPA (represented by the Department of Justice) has prevailed in the vast majority of them. In fact, EPA received favorable outcomes in 19 of those cases, largely favorable outcomes in three mixed decisions, and suffered only two losses. Counting the favorable and largely favorable decisions together, that's a "Cy Young"-worthy record of 22 - 2. The issues decided in these cases ranged from jurisdictional and procedural issues to full-blown assessments on the merits, and covered a wide range of subject matters, including greenhouse gas permitting; air toxics standards, including a series of major standards for industrial boilers; a variety of actions under the renewable fuels program; air quality standards and designations; and interstate transport of air pollution.
Significantly, EPA's record over this period has been basically the same regardless of who brings the challenges and which judges decide them. For example, we can break the cases into three categories: those involving challenges by industry, by environmental groups, and by states. EPA received favorable or largely favorable decisions in more than 90 percent of the cases in each category.
And perhaps even more noteworthy, EPA's likelihood of prevailing in these cases was not dependent on which political party appointed the judges who heard them. Each of the 24 cases was decided by a panel of three judges, meaning there were a total of 72 votes cast by the judges. 92 percent of the votes (65 out of 72) were to uphold EPA's work in whole or in large part ― and they were apportioned evenly between judges appointed during Republican (32 votes) and Democratic (33 votes) administrations. And the 7 votes against EPA (representing the two losses and one dissenting opinion) were fairly evenly divided as well (4 R and 3 D).
These judicial decisions demonstrate that when EPA developed these regulations, it was committed to acting within the scope of authority delegated by Congress, developing a strong scientific basis for its decisions, and providing thorough and rational explanations of how the law applies to that record. They also reflect the transparency of EPA's rule-making process, including the agency's outreach efforts and consideration of comments received from the public. And they are a testament to the dedication and diligence of not only EPA's attorneys and technical staff, but the excellence of the environmental attorneys in the Department of Justice who repeatedly represent the agency before the courts. And regardless of how they may have fared in the court of public opinion, these real outcomes in real courtrooms show that at the end of the day, EPA has succeeded in grounding its decisions in sound science and within the bounds Congress established ― and people are breathing easier as a result.
REAL LIFE. REAL NEWS. REAL VOICES.
Help us tell more of the stories that matter from voices that too often remain unheard.
BEFORE YOU GO