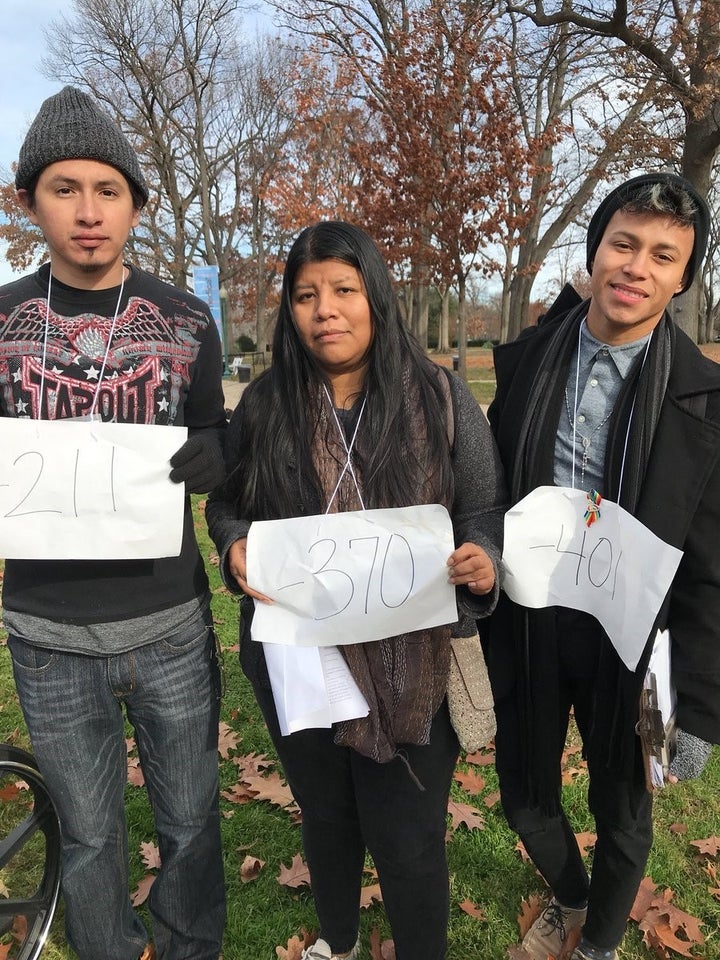 For the last decade or so, Carlos and his parents have spent Thanksgiving dinner with my family. Questions about his future and his dreams have always featured in our conversations. When I first met Carlos, he was a teenager – an undocumented youth working hard to make it through high school with a dream of attending college.
Carlos' life changed drastically in 2012 with the enactment of DACA – a program offering immigrant youth protection from deportation and permission to work. Of those who qualified, 800,000 applied for and were granted DACA. Since Carlos qualified for DACA, he was able to get a job, save for college and move to New York to pursue his studies. He also began to travel and was able to go to his home country, where he visited his father for the first time in over a decade. Last May, Carlos graduated with a degree in Computer Engineering. At the time, his future seemed limitless. But all of that changed abruptly last September, when Trump announced the cancellation of DACA. When Carlos visited our house for Thanksgiving this year, there were no conversations about his plans, or what the future holds for him. The sadness in the room was palpable.
Yet rather than accept his fate, Carlos joined the thousands of other immigrant youth fighting to legalize their status through passage of Dream Act legislation. This was, after all, what Trump suggested as the correct solution for the DACAmented. Based on the administration's support for a legislative solution and the assurances from a bipartisan group of lawmakers that they would move forward expeditiously, efforts began in earnest to push for passage of a law before the end of the year.
In the ensuing months, immigrant youth, family members, advocates and supporters worked tirelessly to push Congress to pass legislation by December. No legislator was left untouched, as hundreds of thousands of phone calls flooded Congressional offices and countless in- person visits were held. Rallies, vigils, events calling attention to the need for Congress to act numbered in the thousands. And this week, as the deadline drew near, thousands of desperate young people descended to DC – some putting their bodies on the line, participating in civil disobedience in order to pressure legislators to do right by them.
Yet none of this seemed to matter to either party. As the weeks passed, Republican leaders increased their outrageous demands – mostly centered on agreeing to DACA in exchange for the ramping up the enforcement machinery by the construction of a wall between the US and Mexico, the hiring of thousands of additional immigration enforcement agents, the further militarization of the border and the of punishing sanctuary cities.
Democratic leaders led with cowardice, dishonesty and broken promises. Every week, the goal posts seem to change, with the excuses flowing hard and fast as more and more obstacles were put in the way of legislation advancing. Despite repeated assurances that Dream Act would attach to "must pass" legislation before the end of the year, none of this came to pass. The callousness and indifference with which this issue was dealt with by both sides called into question the very humanity of many legislators in Congress.
And so the hearts, the lives and the futures of nearly a million young immigrants were shattered into pieces just a few days before the holiday season when a feckless and cruel Congress failed to act. They cast their last vote, but the Dream Act was not attached. By failing to act, these political leaders – many of whom have children of their own ― voted for the deportation of immigrant youth. And over the course of their leisurely vacation – which stretches into January 8, an additional 2,074 young people will lose their status, adding to the 13,000 youth who have already lost their protections.
Carlos returned home from DC last night, filled with bitter disappointment, anxiety and tremendous fear. But also with a tenacity and determination to continue to fight until Dream Act legislation passes.
"I feel so disappointed and frustrated. By not acting, Congress chose to gamble with thousands of lives. Personally, I just don't know what's next - I just graduated from college and my future is uncertain," Carlos said.
And he is not the only one. Come January, immigrant youth, advocates and supporters will return to Congress with an added ferocity and determination to fight until Dream Act legislation passes, and to hold accountable those who stand in our way.
Kica Matos is the Director of Immigrant Rights and Racial Justice at the Center for Community Change Action.
Popular in the Community