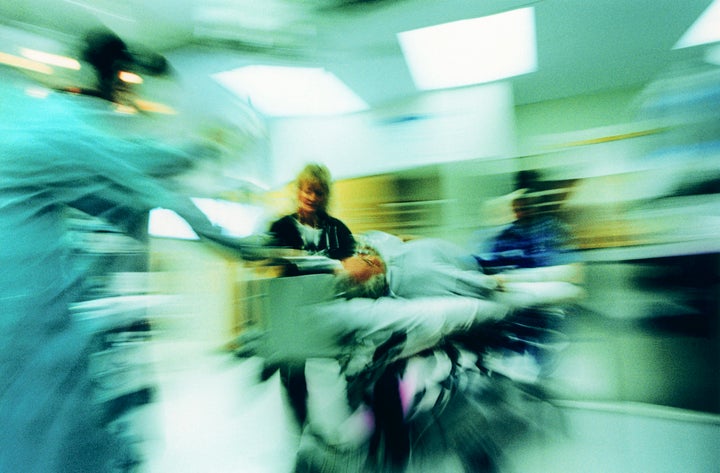 The emergency room is a brutal last resort for people with mental illness, but many end up there because they have nowhere else to turn.
And according to new research presented at the American College of Emergency Physicians' October meeting, now-overcrowded emergency facilities are hurting both mental health patients and physical health patients, who are competing for the same resources.
The new research, which has yet to be published in a peer-reviewed journal (abstracts were published in the Annals of Emergency Medicine), found that 20 percent of psychiatric patients who showed up at the ER were admitted to the hospital, compared to 13 percent of patients with physical problems.
Mental health patients were also disproportionally likely to stay in the emergency department for six, 12 or 24 hours after admission, indicating that unlike patients in the throes of a physical emergency, mental health patients aren't receiving the care they need to be discharged.
Why is this happening? One major factor is the declining rate of mental health services. In the decades between the 1970s and 2010, the number of in-patient psychiatric beds fell from 500,000 to 113,500. The result is that psychiatric patients go to the emergency room for acute mental health problems and often stay there while they wait for appropriate care.
"ERs are the de facto dumping ground for psychiatric patients."

- Dr. Renee Hsia, director of health policy studies at University of California, San Francisco
Aside from taxing health care providers and leading to treatment delays, an overcrowded emergency facility can be especially detrimental to a severely ill psychiatric patient.
"I think most of us can intuitively understand that a chaotic, often windowless environment is not beneficial for these patients," Dr. Suzanne Lippert, lead study author of the new unpublished research and clinical assistant professor of emergency medicine at Stanford University, told The Huffington Post.
"We simply need more resources to support both in-patient care and sufficiently robust outpatient care."
This is part of a larger looming crisis for mental health
The situation is even worse for children. According to the American Academy of Child and Adolescent Psychiatry, there are only 8,300 practicing child and adolescent psychiatrists in the country for more than 15 million patients in that age group. And since many of these practitioners are clustered in urban and high-income areas, kids living in rural or low-income areas are even less likely to have mental health care access.
"Unless you live in a large urban area, you're very unlikely to find a child psychiatrist."

- Dr. Steven Schlozman, research psychiatrist at Harvard Medical School
"It's a numbers game," Dr. Steven Schlozman, a research psychiatrist at Harvard Medical School and associate director of the Clay Center for Young Healthy Minds at Massachusetts General Hospital, who was not connected to new research, told Kaiser Health News.
As today's psychiatrists retire, the shortage will only get worse
Our psychiatrist shortage could get worse in the near future as aging mental health professionals start retiring. Almost 60 percent of psychiatrists are 55 years old or older, according to the Association of American Medical Colleges.
And unfortunately those retirees aren't being adequately replaced by young psychiatrists. Some medical students have concerns about going into psychiatry, in part because pay tends to be lower than among other medical disciplines, but also because they worry that the field isn't as prestigious as surgery or neuroscience, for example.
See the extent of the United State's mental health care provider shortage, below:
"There remain issues of stigma around mental disorders," Dr. Darrell Kirch, a psychiatrist and president of the the Association of American Medical Colleges told the Associated Press.
"The people who suffer most from that are the patients, but we still see cases where psychiatry is devalued by some in the medical profession."
"We still see cases where psychiatry is devalued by some in the medical profession."

- Dr. Darrell Kirch, president of the the Association of American Medical Colleges
Without enough trained professionals to care for the mentally ill, some Americans turn to their primary care physicians for help, who may not be sufficiently equipped to handle complex mental health cases.
Others head to the ER. And many aren't getting the care they need at all. According to SAMHSA, 11.8 million Americans reported that they have an unmet need for mental health services in 2014.
And once again, children and adolescents are particularly neglected. In a 2015 study, published in the Community Mental Health Journal, researchers in Ohio telephoned 140 psychiatric health offices at random, seeking care for a hypothetical 14-year-old patient. The median wait time for an appointment? Fifty days.
That's a timeline many patients can't afford.
CLARIFICATION: Language has been added to reflect that while Dr. Suzanne Lippert's recent research has not yet been published in full, abstracts were published in the Annals of Emergency Medicine.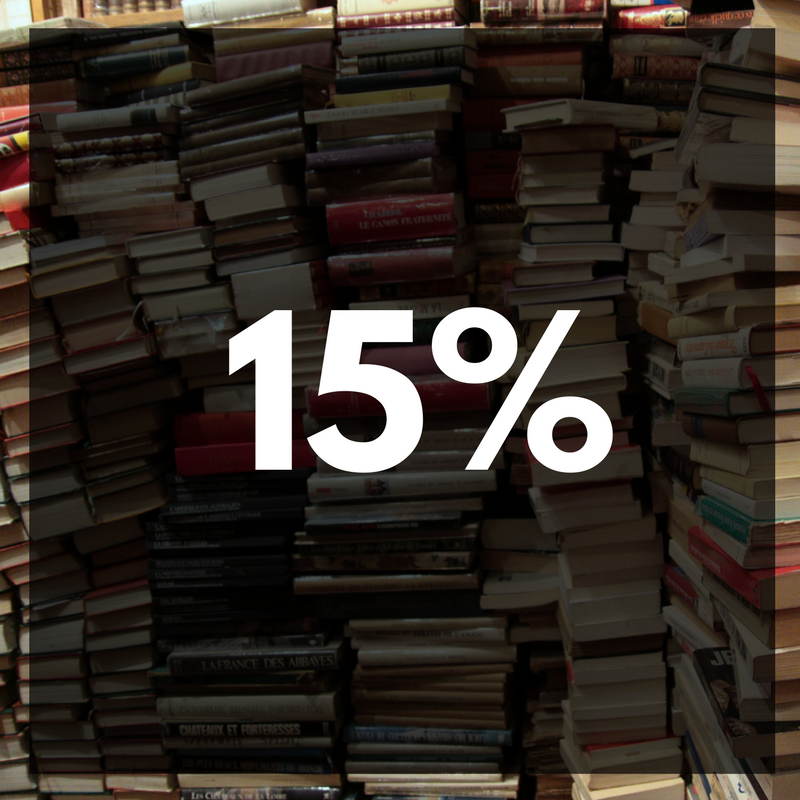 Library Offers Homeless People Mental Health Services, And It's Working