There is a right way and a wrong way to view the situation. The wrong way: A man and woman take sexual, revealing photos, post them on the internet and subtly bask in the attention of strangers. The right way: Australian couple and artistic duo, Mitch Gobel and Sally Mustang, view sex as it should be -- organic, beautiful and inspiring. Instead of squirreling away the precise subject that drives them to create, something that they both expressively value, the couple turns it into art. They take a leap and post images of their art on social media.
And then, the internet goes into a frenzy. Instagram deletes their posts and enrages both the couple and their authentic fans.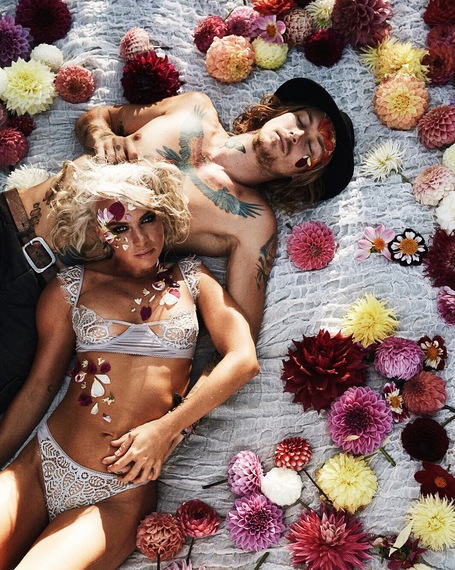 "There is a lot of deception when it comes to social media. To be honest, I think we have even restrained ourselves a bit. We haven't even gotten past foreplay in these photos. I guess I can understand some initial shock," Mitch comments. "But this is a huge part of who I am and it's actually been a more significant part of my life than my art has been. I believe that every aspect of any artist's life contributes to what they create and how they create it. Subconsciously, there is a reason behind why I create what I do. Sal and I are proud to be open and authentic with the people who appreciate our work and our story."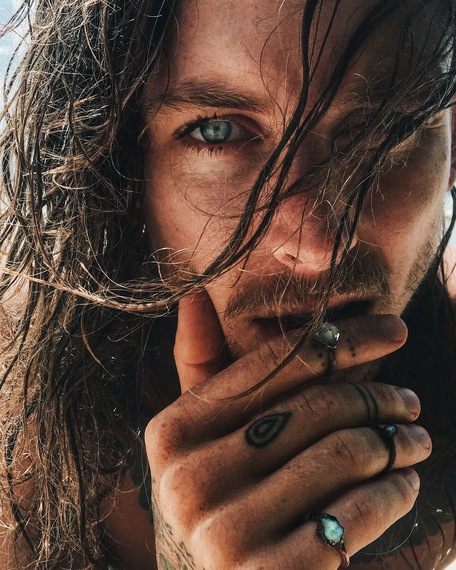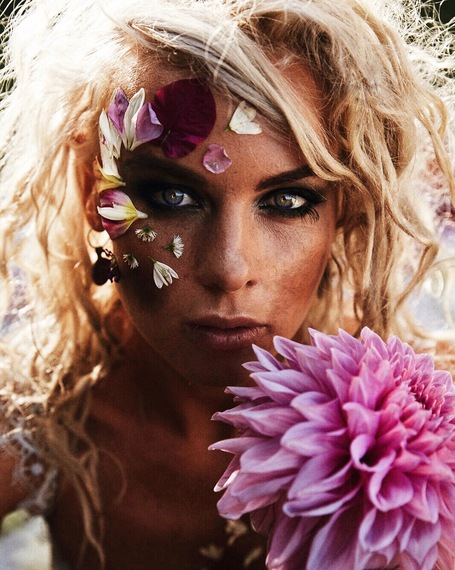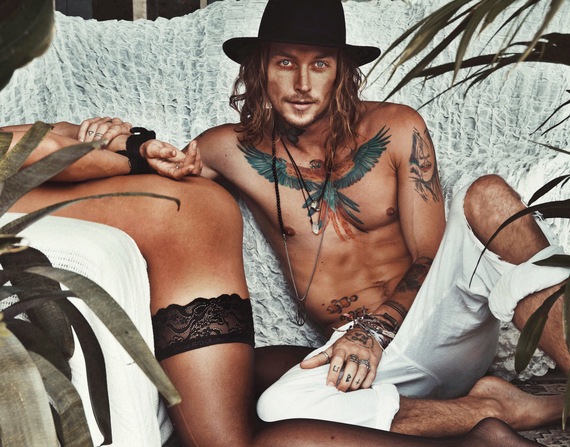 As a society, we are taught to celebrate the naked body in works of fine art. In art school, you learn to feel completely comfortable analyzing a nude model, sketching the curves of a bare woman or man, and truly appreciating the effort it takes to form your own perspective. It is a foundation of creativity, education and basically, being human. Mitch and Sally are two individuals from Byron Bay, who create based on this notion. Sally, or "Sal," joined the art world at 17 after leaving home. She became a photographer, a model, a painter, and ultimately the love of Mitch's life, thus deeming her his muse. Mitch is an abstract artist, who works primarily with pigments, resin and even hand-crafted frames.
I hand pick the timber for the frame, build it, and then put the final finishes on my art. Much of my technique is based on the thought of a design, but then adapting to the resin and running with it. Abstract work is inherently my style, but I am grateful that it can be something different to everyone. People can relate to my work in diverse ways. I believe that I can use my art as my voice and speak about my life, even including environmental issues and conservation efforts that I'm passionate about.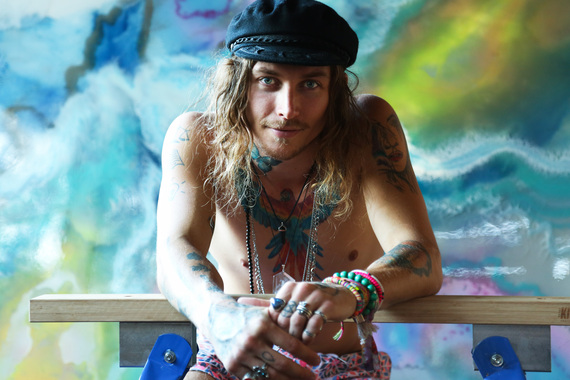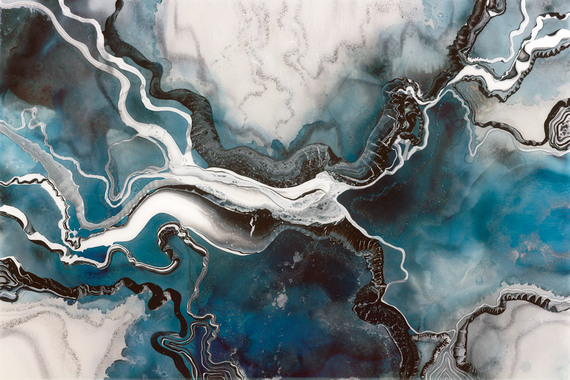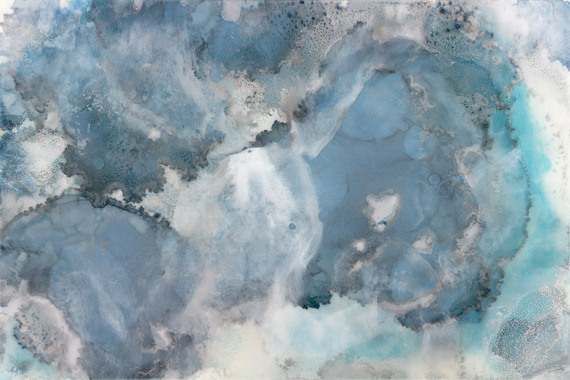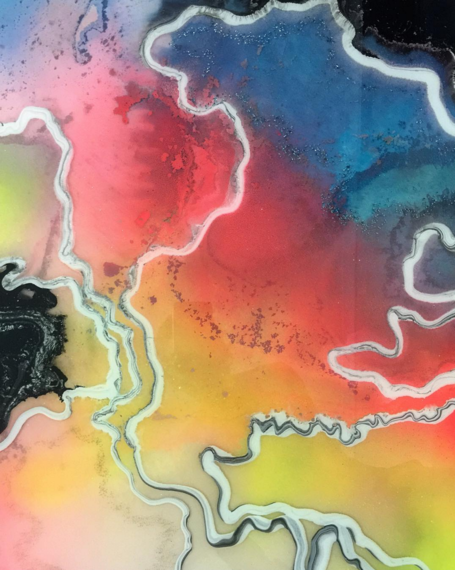 In support of Mitch's work, Sal comments, "I have never seen anything more beautiful than his artwork. It's a gift that has the ability to take viewers to another world. Since the moment we met, I have been inspired by Mitch, our happiness and the way life impacts what you create."
Mitch's pieces look something like an ocean floor, made of marble. They are free in form, bright in color, and after you know that Mitch is "adamant about creating only when excited and in a good, positive headspace," it's easy to see the open-mind behind the artwork.
Although Mitch is an artist by choice of passion and career, it's his recent Instagram posts with Sal that have gained him the attention. Others would probably assume this as something negative, that his art should be his claim to fame, but his photos with Sal are art. Sometimes it's more important to reveal who an artist is, rather than what an artist makes. And despite jabs from lambasting scrollers, their mouths open, eyes scrunched with disapproval, the couple is (and should be) proud of their gorgeous, raw photos.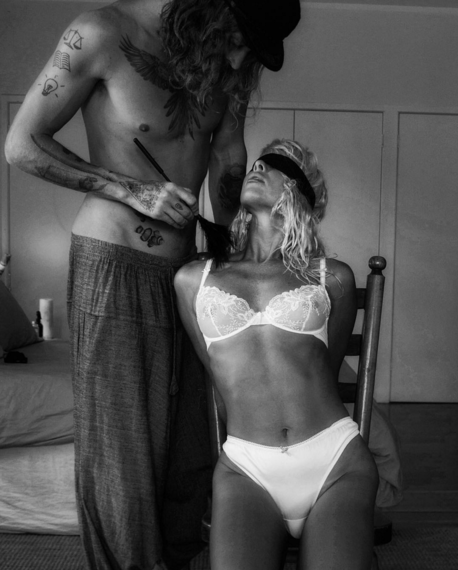 "I think we owe a lot of our success to being open-minded, having good communication and staying on the same emotional level. We aren't perfect, but still in awe of each other. Once Instagram deleted our post for being 'too raunchy', our followers and supporters went nuts. It brought light to the fact that something beautiful, like love, was banned. It's nice to see that people love our love as much as we do. I think sometimes, people fall in love with the love that we share. That means a lot for us. Sex isn't dirty. Sex isn't a secret. We just want to encourage others to explore it, be comfortable with it, and ultimately celebrate the art within it."
In addition to the continuation of their impressive internet presence and art careers, Mitch Gobel and Sally Mustang are currently writing a nonfiction book based on their Instagram saga.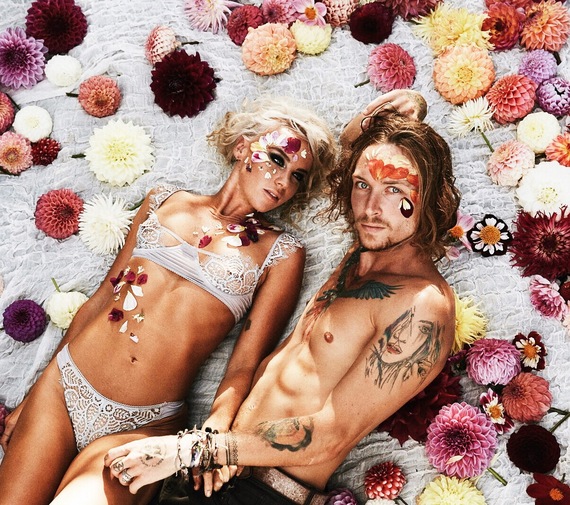 Calling all HuffPost superfans!
Sign up for membership to become a founding member and help shape HuffPost's next chapter