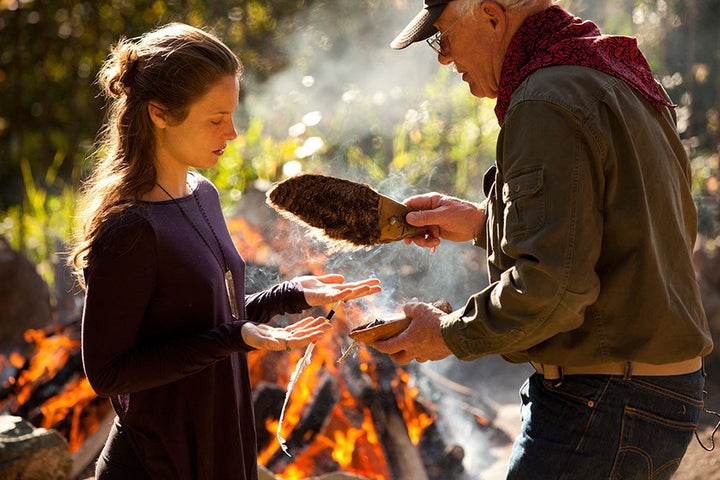 In 1962, on a stunning stretch of land bordering the Pacific Ocean in Big Sur, California, two Stanford graduates named Michael Murphy and Dick Price founded a small retreat and workshop center called The Esalen Institute, otherwise known simply as Esalen. Their goal was to create a space where people could explore and practice what Aldous Huxley called "human potentialities" -- or various holistic approaches to wellness and personal transformation that involved the body, mind, and spirit.
Back then, when the Beat Generation of the 50s was ceding to the halcyon hippie heydays of the 60s, the word "holistic" -- never mind the concept of a mind/body connection -- had barely entered the mainstream American vernacular. Neither had a myriad of practices and concepts: East-meets-West, meditation, yoga, life coaching, encounter groups, personal and spiritual development as a form of life-long learning, gestalt therapy, and other forms of humanistic psychology.
"There was something called therapy back then," says Esalen president Gordon Wheeler, "and it was for sick people. Basically, back then you got out of college and you'd be done. You'd worry about your pension plan. I was a kid in the 50s and my brother-in-law was already five years out of school with two little babies and a mortgage. He wanted to go back to grad school to get a PhD in chemistry, but my father thought that was the end of the world. He said, 'Ted, your choices in life have been made. You have to think about retirement and security. You're 27 years old!' I was a kid listening to this. I can't watch "Mad Men" without an anxiety attack because that was the world I saw looming ahead of me. But instead, Esalen happened."
Esalen happened -- and with it, the birth of the human potential movement. In a few short years, Esalen became its cornerstone and a mecca where ordinary individuals and soul-seekers could participate in workshops taught by extraordinary thinkers who were, in one way or the other, gatekeepers of social and personal transformation. The idea was radical for its time.
Said Wheeler: "It was wild back then to think that you could open this crazy place at the end of a Godforsaken road by the edge of the Pacific and bring really remarkable people to speak; that you could invite people to come and learn from them for the weekend; that there'd be no degrees given, no credits gained, no points accrued or anything. Who would ever come? What kind of business model is that? The market niche didn't exist. Now, of course, there are hundreds and hundreds of these types of the centers in this country alone. But Esalen was the first."
If their business and education model pushed the envelope on the status quo back then, so, too, did the people who taught there. The list of lecturers who participated at Esalen in its early days reads like a Who's Who of avant-garde thinkers, artists, psychologists, and philosophers. It includes Erik Erikson, Ken Kesey, Alan Watts, John Lilly, Buckminster Fuller, Aldous Huxley, Linus Pauling, Fritz Perl, Joseph Campbell, Robert Bly and Carl Rogers. They were joined by musicians George Harrison, Joan Baez, Bob Dylan, Joni Mitchell, Crosby Stills Nash & Young and other kindred souls.
A quintessential product of boomer youth culture, Esalen was a Happening that was always happening, promulgating a California-brewed culture of personal growth and spirituality while the "dawning of the Age of Aquarius" brought the New Age to new heights. It was not, however, without criticism and controversy: Its nude hot springs were not for the faint-at-heart and some of its lecturers, notably LSD researcher Stanislov Grof and Harvard professor Timothy Leary, earned Esalen a reputation as a hippie hotbed of counter-culture experimentation and iconoclasm.
Timothy Leary, in particular, would become emblematic of the era when he uttered the famous line: "Turn on, tune in, drop out." Leary qualified his statement in his autobiography "Flashbacks" years later, writing: "'Turn on' meant go within to activate your neural and genetic equipment....'Tune in' meant interact harmoniously with the world around you -- externalize, materialize, express your new internal perspectives. ..'Drop Out' meant self-reliance, a discovery of one's singularity, a commitment to mobility, choice, and change. Unhappily, my explanations of this sequence of personal development were often misinterpreted to mean 'Get stoned and abandon all constructive activity.'"
Esalen's focus on self-actualization was occasionally taken to task for fostering an emphasis on the Self that eventually morphed into the me-generation of the 80s. "The 60s and 70s were particularly marked by the psychological and the somatic movements at Esalen," explained Wheeler. "That had a huge impact on our culture. In the 80s, the boomer generation turned many people away from political action and social engagement and inward toward psychological or spiritual things in a way that was often just all about 'me' and a retreat from the world. People often say, 'Change starts with me,' but it seems to end with them, too. At Esalen, because of its holistic vision, the 80s and the 90s were particularly marked by the founding of citizen diplomacy."
While Esalen has turned its focus on wider global issues and social activism, it still retains its experiential and experimental nature, with hundreds of workshops given every year that fall into a number of categories spanning the arts, somatic practices, psychology (including neuroscience and parapsychology), relationships, sexuality, and personal and professional growth. Deepak Chopra and Andrew Weil have been involved with Esalen, as well as other influential contemporary advocates of wellness and social/political change, including Robert Reich, Ken Dychtwald, Marianne Williamson and Dean Ornish, all of whom will participate in a benefit this fall celebrating Esalen's 50th anniversary.
When asked if he is hopeful for the future, Wheeler evoked the moment when Joseph Campbell, a signature Esalen teacher, first saw images of the Earth beamed back from space in the 1960s. "We all just saw this small blue planet alone in space. We saw it whole for the first time. And Joseph Campbell said that it would be the most powerful image of the 20th century. That image will change world consciousness. Because there's our world. We were looking at our home for the first time. Campbell noted that you could see continents; you could see weather patterns, and oceans, but you couldn't not see any political boundaries."
Emphasizing the importance of complex thinking in solving global problems, Wheeler segued to Deepak Chopra's message that all social change and activism means nothing without a change in consciousness. "We're obviously hanging at a cusp," he concluded, "and that cusp is human evolution itself. It's still all about the evolution of consciousness and human potential. But yes, I'm hopeful."
Check out the slideshow below for images of Esalen and lecturers who have taught at the institute.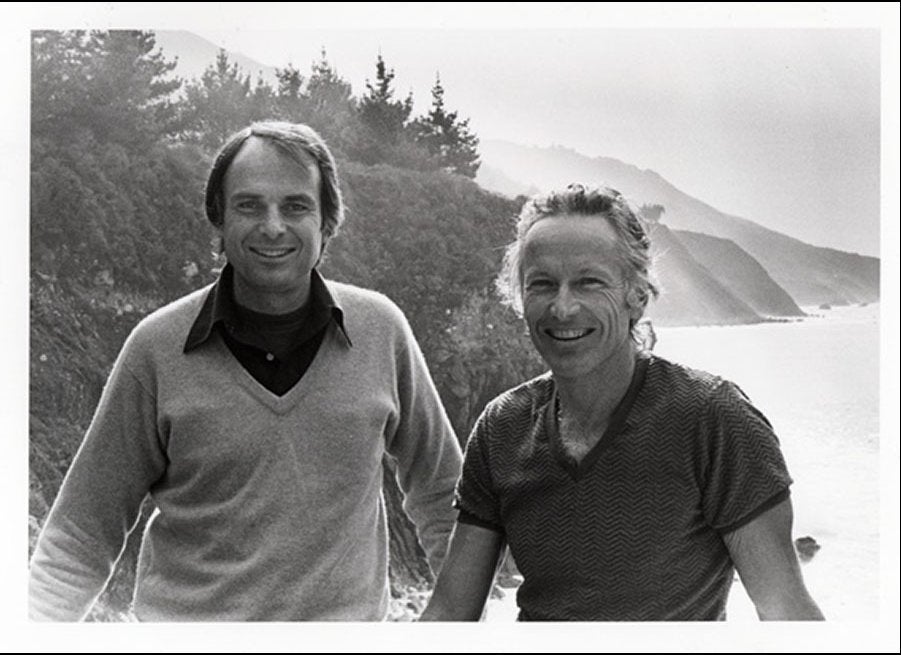 Esalen
Support HuffPost
The Stakes Have Never Been Higher
Related
Popular in the Community