"I find that it is usually more interesting and definitely more honest to tell a more complete story." - Dr. Evelyn Brooks Higginbotham

With the 91st Annual Black History Month Luncheon taking place this weekend on Saturday, February 25, I was grateful to have the opportunity to speak with ASALH National President Dr. Evelyn Brooks Higginbotham about the organization's work with the National Park Service, her own personal park experiences, and why it's important to tell a more complete story across the National Park System.
You can find information about this year's luncheon here.
WILL SHAFROTH: How does the Association for the Study of African American Life and History (ASALH) collaborate with the National Park Service?
DR. EVELYN BROOKS HIGGINBOTHAM: As a 101 year-old national organization composed of academics, independent scholars, and local branches of lay persons from all walks of life, the Association for the Study of African American Life and History (ASALH) has long emphasized that knowledge of the black past cannot be separated from the identification and preservation of the places that symbolize the historical journey of black people in America. As far back as February 1937, ASALH's founder Dr. Carter G. Woodson expressed this fact. In that year, which marked the twelfth anniversary of ASALH's Black History commemoration (then called Negro History Week), Woodson proudly asserted that ASALH's efforts to promote Black History had led to the growing number of visitors to African American historic sites. He explicitly mentioned the Frederick Douglass Home, the birthplace of Paul Laurence Dunbar, the Sojourner Truth House, the Harriet Tubman shrine, and to what he termed "the sacredness of the ground on which they labored for humanity." ASALH continues in the spirit of Woodson, as it collaborates with the National Park Service in the twenty-first century. We work together in the following types of activities: (1) participation in one another's conferences (e.g., ASALH's annual fall meeting and the NPS conference in June of the National Underground Railroad Network to Freedom; (2) ASALH publications and various projects that help to identify and interpret historic places; and (3) community activities such as the December 19th birthday celebration of Carter G. Woodson, which is hosted annually by the NPS.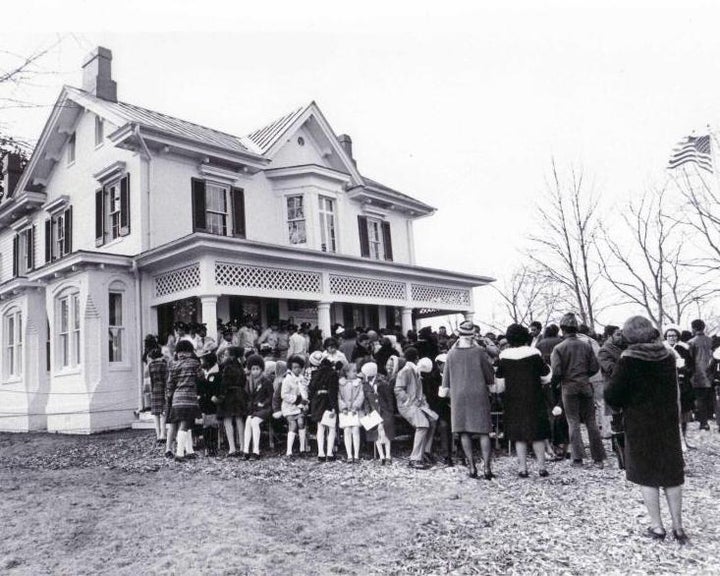 At ASALH's annual fall meetings, an always popular feature of our program is the bus tour to selected national parks. In October 2016, when ASALH met in Richmond, conference attendees visited Maggie L. Walker National Historic Site, where they learned about the life of this first woman bank president and black business leader in the late nineteenth and early twentieth-century. They also toured Petersburg National Battlefield, where they followed the military exploits of black troops in the Union Army during the Civil War. ASALH's annual theme for 2016 was "Hallowed Ground: Sites of African American Memories." This theme was meant to highlight the many sites in cities and rural areas that tell rich and diverse stories over the generations, but it was also meant to honor the centennial of the National Park Service and to celebrate our work together. In a large plenary setting that opened the conference and in diverse roundtable sessions throughout, conference attendees heard from representatives from a number of African American national parks.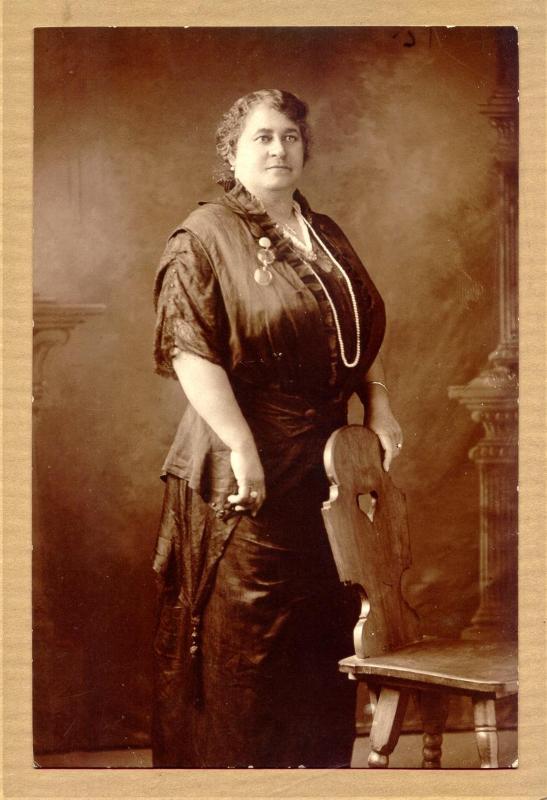 ASALH's collaborative relationship with the National Park Service takes place at local levels as well. Most notable in this regard is the relationship between the members of our Paul Laurence Dunbar Branch in Dayton, Ohio and representatives from Paul Laurence Dunbar House Historic Site and also from Charles Young Buffalo Soldiers National Monument. The ASALH branch in Dayton works closely with both Ohio parks on an ongoing basis. Indeed the branch activity has led to a dramatic increase in the yearly number of visitors to Paul Laurence Dunbar House Historic Site. Branch members hold their meetings at the Dunbar House, host literary society activities there, and even help with its cleaning and other physical maintenance. In Florida during Black History Month 2016, the Manasota branch of ASALH (composed of residents from Sarasota and Manatee counties) enjoyed a wonderful collaborative experience. The Manasota branch worked with a middle school teacher in an exhibit of her students' artistic interpretations of the slaves' flight to freedom via the Underground Railroad. A park ranger from DeSoto National Memorial in Florida joined in the children's program and presented each child with a "junior ranger" badge. Such collaborations as this one--with ASALH, the middle school, and the NPS--instill in youth a desire to visit historic sites.
Finally, and most important to ASALH, is the collaborative endeavor in regard to the restoration of Carter G. Woodson Home National Historic Site in Washington, DC. We cannot overstate our tremendous anticipation for the completion of this restoration by the National Park Service. ASALH will play a crucial role in the Interpretation Phase of the house. We also look forward to the NPS preview of the house on February 26th. It promises to be an exciting occasion for visitors, who will be permitted to see the Phase 1 completion and learn of the work to be done.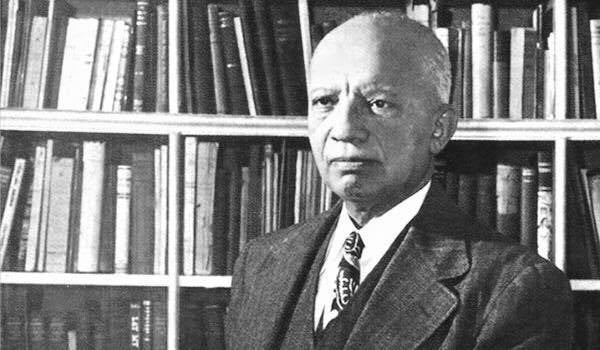 SHAFROTH: People often describe national parks as living classrooms. Why do you think parks are important places for learning?
DR. HIGGINBOTHAM: National parks are indeed living classrooms. They provide a fuller learning experience. I came to realize this at a young age, in fact during my early junior high school years.
In school I learned about the Civil War and its importance to the ending of slavery. As part of my social studies lesson, my teacher required each student to memorize Abraham Lincoln's Gettysburg Address. One by one we stood before the class and recited his famous speech. Because my father had worked with Carter G. Woodson, and after his death served as ASALH's Secretary-Treasurer, managed the office, and edited the Negro History Bulletin (now Black History Bulletin), he taught me about the Civil War in a different way. My father loved going to the places where historic events occurred. Thus he took me to Gettysburg National Military Park, in order to expose me to a visual reality I had not known before. The battleground afforded greater depth to my comprehension of Lincoln's Gettysburg Address. The meaning of his words, despite their power and profound resonance, took on a more realistic perception as I toured the battlefield and saw vividly the realities of what had happened there. In this spatial context, I could see far more clearly the magnitude of combat and lives lost. The actual place defied abstraction. I could not articulate this at my young age. I just knew that all my senses had been awakened in Gettysburg. This first exercise in place-based learning gave me a heightened sense of empathy for the pain and performativity inherent in Lincoln's speech. My being at the battlefield allowed me to stand on this hallowed ground, as if I were a person of that time.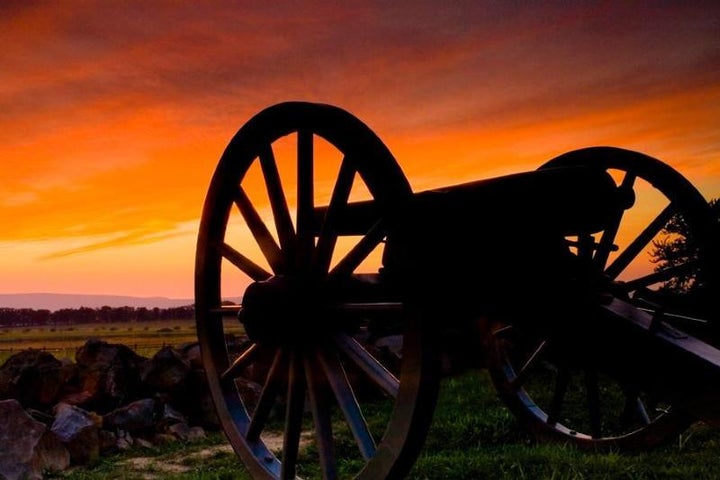 I never forgot this lesson and thus today, when I teach my Harvard University students about abolitionism and black protest in Boston in the years before and during the Civil War, I continue to believe that place-based learning adds a more multi-layered dimension to the names, dates, and events found in history books. I assign books and articles, but I also strive to give those texts added life by introducing my students to the very sites where the struggle for freedom and justice occurred. I enjoy meeting my students on Beacon Street in front of the State House, where we begin the walking tour led by my favorite National Park Service Ranger Ryan McNabb. We gather in front of the magnificent bronze sculpture by Augustus Saint-Gaudens and listen to the ranger describe this stunning memorial to the white Union officer, Colonel Robert Gould Shaw and his regiment of African American soldiers -- the Massachusetts 54th Regiment. Ranger McNabb takes us back to May 28, 1863, such that we can imagine ourselves standing right where we are, but with throngs of others, watching the 54th march down Beacon Street in Boston.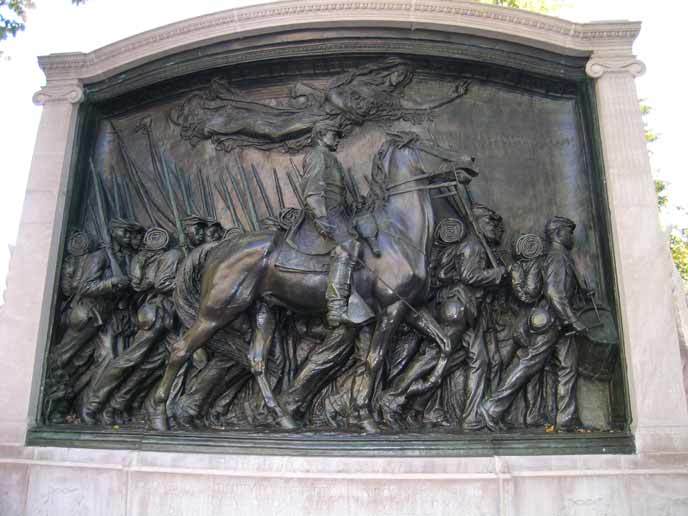 My eyes never fail to fill up with tears, as the park ranger asks us to look carefully at the face of the horse upon which Colonel Shaw rides and at the angel hovering over the courageous soldiers. He then leads us on a walking tour. He points out various places and tells us about them, e.g., the homes of black and white abolitionists who hid fugitive slaves, the alleyways through which fugitives made daring escapes, the African Meeting House where blacks worshipped and organized protest efforts, and the racially separate Abdiel Smith School where black children were educated. Today the Smith School houses the Museum of African American History. At the end of the tour, we cannot help but realize that the places themselves were never passive settings, but instead actually helped to shape historical circumstances and outcomes. My students and I come away with greater insight into the experiences and the material culture of historical figures, who no longer appear to us as isolated individuals or names in books, but rather as members of organized networks, neighborhoods, and community institutions that waged the black freedom struggle at the local level.
SHAFROTH: How do you find your park? What are some of your special park experiences?
DR. HIGGINBOTHAM: There are some historic places that I feel I have known and revered all my life, and certainly long before I ever associated them with the National Park Service. They are, to me, the essence of Black History. I feel this way about the Frederick Douglass Home (more popularly known to old Washingtonians as Cedar Hill), the Mary McLeod Bethune Council House, and the Carter G. Woodson Home at 1538 Ninth Street, NW.
Yet I have also experienced a different type of park. I was in my early teens, when my parents took my sister and me on a summer road trip across the United States. My father drove the entire distance between D.C. and California. We visited many iconic sites: Yellowstone, Yosemite, Petrified Forest, Grand Canyon, Rocky Mountain, and Mount Rushmore national parks. We had many first-time experiences, such as surviving an earth tremor and seeing buffalo, immense Sequoia, and palm trees. These park experiences were special. They are, to me, the essence of America's natural landscape.
I must confess that with my far too busy schedule, the idea of "finding my park" and "my special park experiences" does not come instantly into my everyday thoughts. They appear, however, when I am asked to think about them, as in the case of your question. When I see a documentary on television, or when I see a photograph in National Geographic, my mind recalls those parks that are forever etched into my memory. And it is always deeply moving to me when I discover something wholly new and poignant about the places I recall. This occurred one summer night as I prepared to write the Foreword to W.E.B. Du Bois' Darkwater (1920), for the publication of his collected works, under the editorship of Henry Louis Gates, Jr., I found my own memories completely entangled in Du Bois' memories of perhaps his greatest park experience.
Looking down from an airplane, Du Bois wrote of the Grand Canyon: "I saw but one thing that lived and will live eternal in my soul." For Du Bois, the Grand Canyon appeared to be a "mauve and purple mocking of time and space!" He pondered the qualities of this wonder of Nature, stating, "It is not—it cannot be a mere, inert, unfeeling, brute fact—its grandeur is too serene—its beauty too divine! It is not red, and blue, and green, but, ah! the shadows and shades of all the world."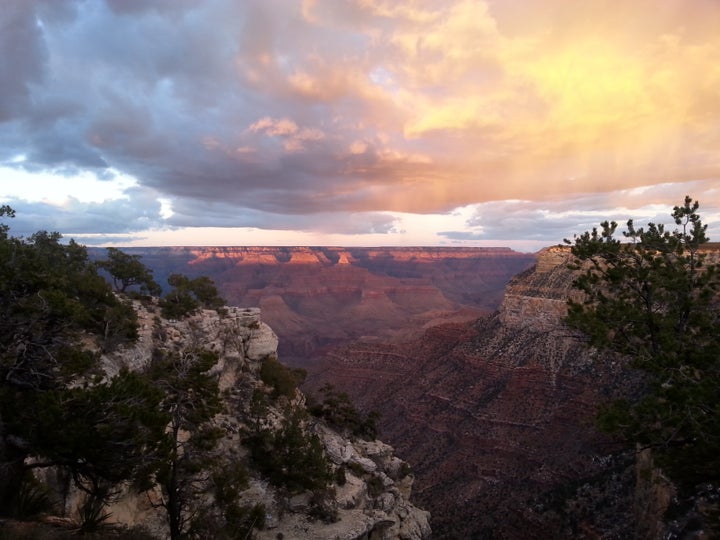 I knew his feelings to be exactly my own at first sight of the Grand Canyon. I discovered in his words a unique shared experience, much like two people who discover a shared source of joy (perhaps a scene in a movie or verses in a poem, or lyrics in a song) that prompts them to revel in their mutual admiration. I tried but could not remember when I had last thought of the Grand Canyon. I had seen it only once in my life, with my parents on our cross-country trip. Somehow his words awakened memories that burst into my consciousness. He had captured something greater than a visual description of what I, too, had seen. Du Bois captured what I had felt upon witnessing Nature at its most sublime. It is the feeling of utter awe.
Yet I have also come to realize that unforgettable park experiences do not always make their way quite so dramatically into my consciousness. Two weeks ago, when I mentioned to my sister that I expected a call in regard to national park sites, she immediately responded, "Do you remember Old Faithful?" We spent the next hour in conversation about seeing this giant geyser at Yellowstone National Park on that same family trip more than fifty years ago.
SHAFROTH: I've heard you talk about your great grandfather, James H. Holmes, who in 1867 became the first pastor of the First African Baptist Church in Richmond, Virginia, the city's oldest African American congregation, which organized specifically for slaves and free blacks in 1841. How does it make you feel knowing that the church is part of the National Park Service's National Register of Historic Places?
DR. HIGGINBOTHAM: It is a source of pride to know that First African Baptist Church is part of the National Register of Historic Places. During the days of slavery, both sides of my father's family were members of the First African Baptist Church. James Holmes and my other great grandparents Albert Royal Brooks and Lucy Goode Brooks were slaves in 1841, when the white Baptists sold the church to Richmond's free blacks and slaves. Even with this sale, the church remained under the pastorate of a white minister. The Brooks family, including their young son Walter, held membership in the church. Walter was also a member of this church during the pastorate of the white slaveholder Reverend Robert Ryland. My grandfather Walter Henderson Brooks was a member of the church, and it was in this church setting that Walter met and married James Holmes' daughter Evelin (more often called by her nickname Eva). I was named after my grandmother.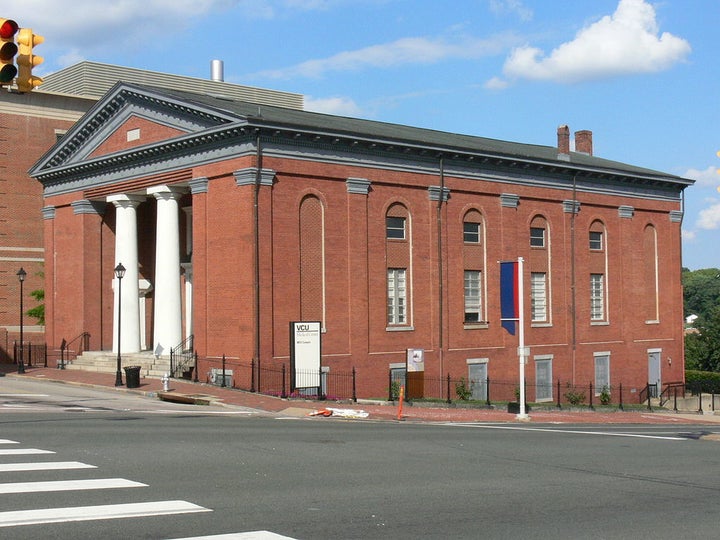 I first visited this historic church site in the 1980s. I traveled to Richmond for the annual conference of the National Baptist Convention on Christian Education. My teenage daughter accompanied me. Our visit to the national historic site provided the opportunity for me to talk to her about her roots in Richmond. I repeated the family stories that were told to me by my father.
SHAFROTH: Why are efforts to tell a more complete story across the National Park System important?
DR. HIGGINBOTHAM: I find that it is usually more interesting and definitely more honest to tell a more complete story. Given that the public character of the National Park System invites people of all backgrounds, it is useful to remember that different, even conflicting identities and memories may be attached to a single site. This is certainly true of Harpers Ferry National Historical Park and also of Civil War monuments. I am also intrigued by the capacity of a site to add layers of meaning. This is true of the Lincoln Memorial. Some persons come to this magnificent memorial to pay homage to the life and death of the Great Emancipator, while others associate this historic site with the momentous outdoor concert of Marian Anderson, after she was denied access to Constitution Hall in the 1930s. For many of us, this sacred space will be forever etched in our memory as the culminating point of the March on Washington in 1963 and the site of Martin Luther King, Jr.'s now immortal "I Have a Dream" speech.
Finally, a more complete story requires attention to omitted groups and stories. I had the privilege of being among the letter writers who sought national landmarks for the Reconstruction Era. It surprised me to learn that none existed to any noticeable degree in the southern states, despite the prevalence of Confederate monuments. Thus, it was good to learn that President Barack Obama in the last weeks of his presidency designated a national monument to the Reconstruction Era in South Carolina and Alabama. In the context of Reconstruction, the nation was forever transformed by the Thirteenth, Fourteenth, and Fifteenth Amendments to the Constitution. Those three Amendments gave new meaning to democracy and the rule of law. Equally important, the guarantees of the Reconstruction Amendments, as they are often called, served to undergird the rights of many groups and individuals, who for a century and a half have pursued the goal of equality regardless of race, gender, sexual orientation, physical disability, etc. For all of its great promises and pitfalls, Reconstruction ushered in a new chapter in the political, educational, and cultural life of the South and nation.
SHAFROTH: If you had two sentences to entice somebody who has never been to a national park to visit, what would you say?
1. Visit national parks that tell stories of the African American past, because in those historic sites are powerful lessons about courage and commitment to freedom and justice.
2. Visit national parks that capture the unique beauty and diverse character of America's natural landscape, because in those sites are the irrefutable reasons for preserving our environment for future generations.
SHAFROTH: Thank you, Dr. Higginbotham.
Related
Popular in the Community