Living in the 21st century has brought us countless advancements in technology that are designed to make our life easier and more often than not, they succeed. Especially now that a large majority of us own one of those handy dandy smart phones that give us access to millions of apps whose purpose is once again to merely provide a service in our lives.
Now if you're anything like myself then your phone is your lifeline and on a daily basis you use it as your alarm, your calendar, your entertainment system and even as your pedometer. Your phone becomes your personal assistant and when you decide to travel the globe it takes on even more responsibility as your connection to home, your travel guide or your translator.
As a result, there are some absolutely amazing apps out there that are essential for those of you who travel frequently (or infrequently too!) that will ensure your trip runs smoothly thus leaving you more time to explore the incredible world out there.

Booking.com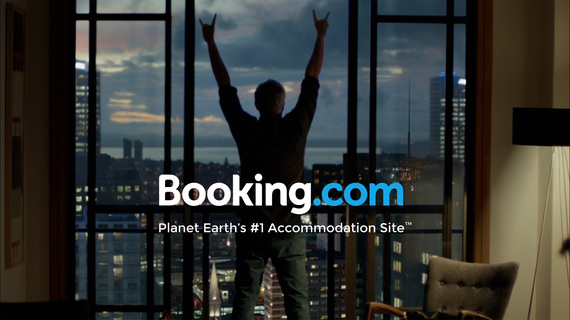 © Photo by booking.com
Now i'm sure each and every one of you has heard of booking.com before, however you need to understand how truly amazing the booking platform really is. Whether you are looking way in advance or on the night that you require a room, Booking.com has got your back. And there are so many hidden little gems on there that will make you thank yourself for not going straight to the first branded hotel you could afford. The site contains hostels, homes, quaint little independent B&B's as well as limitless hotels so you'll be spoilt for choice no matter your budget.
MileHi Messenger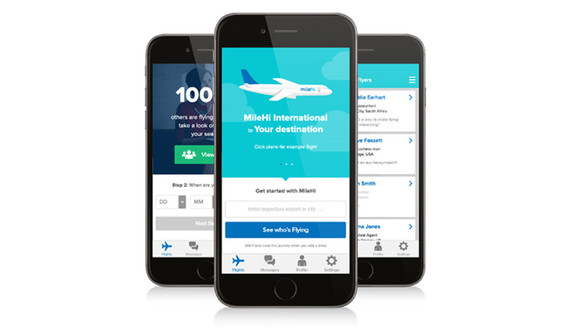 © Photo by MileHi Ltd.

MileHi Messenger is an app designed to connect you with fellow travellers who are flying to the same destination or waiting at the same airport as yourself. All you need to do is enter your flight details and the app will allow you to see who else is on your flying or someone who is just chilling and willing away the time before boarding their flight. Granted we all own various messaging apps but this one is different in that it connects us to the people directly surrounding us. Who knows who you could meet? Maybe fellow business flyers to carpool with? New friends to share coffee with while you're waiting? Or even a fellow traveller to explore your new destination with? The opportunities are endless.

City Mapper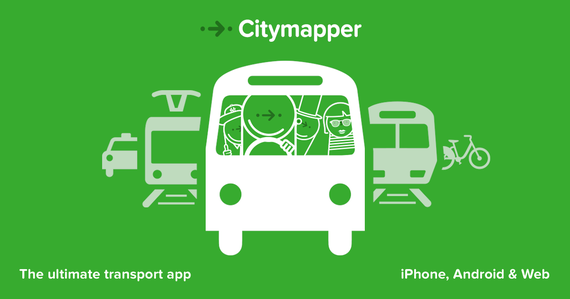 © Photo by City Mapper
City Mapper is a lifesaver and has saved me countless of times. The app not only provides you with a map of your surrounding area but also for those who you like myself who are terrible map readers, it points you in the right direction for your route. So you wont waste time walking the wrong way before having to discretely turn around without looking crazy. On top of this the app lists all public transport that can get you to your destination, providing you with the time it will take, the exact locations of stations and bus stops as well as how much the journey will cost you! It is most definitely an app you should download for when you travel or even when you're still in your hometown.

Google Translate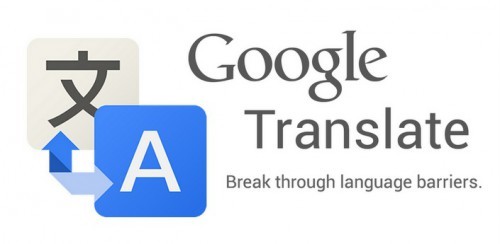 © Photo by Google
Everyone has heard of google translate (I know you all used it to complete your languages homework back in school, hm). This app is truly a godsend while travelling though as it enables you to 'break through language barriers' just like the apps tagline suggests. The app allows you to save words and create your own personal dictionary so you'll be able to save all your favourite and necessary phrases. On top of this you can use both voice and text to translate meaning you'll never not be able to come to some sort of understanding when chatting with a local. Google translate really is a must have if learning languages is not your forte. So no more speaking obnoxiously slowly and loudly in english to get your requests across! Speak like a local.. Well, kind of.
These four apps are in my opinion the most essential apps required to make your trip seem like a total breeze. Obvious there are millions of others out there that are also great to make use of, but these four are the perfect starting point. If you have these then you'll be able to (hopefully) go about your trip without any major fault. I say this from experience.
However, I'd like to know what are your favourite apps to use when traveling? You never know, I could have completely missed a great app from my list. Let me know in the comments.
Popular in the Community