A new book pays homage to the most famous drag queen in the world ― and recent Emmy winner ― RuPaul and the most popular queens to ever sashay onto ― and off of ― his hit show "RuPaul's Drag Race."
"I wanted to make sure that fans of the show, particularly those like myself who have been along for the ride since season one, can learn something about their favorite queens who we don't necessarily see on social media constantly through parody videos, music releases or advertising campaigns," Davis told The Huffington Post. "For me, drag artists like Roxxxy Andrews, Nina Flowers and Raven are such fierce and established performers who deserve just as much spotlight as the 'it-girls' of RuPaul's Drag Race."
Check out some of the beautiful illustrations from "The Essential RuPaul" below, along with a more extensive interview with Davis.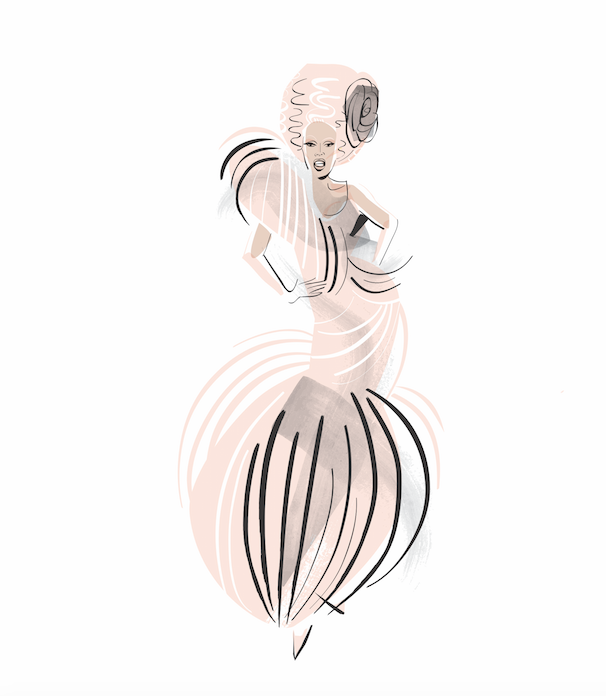 What do you personally find so compelling about RuPaul's Drag Race?
From the outset it was the creativity and artistry of the "Ru Girls'" that caught my attention and across all seasons it is the costume creation challenges and runway presentations that get me totally excited! I feel like there really isn't a better season for costuming than season three, where contestants like Raja and Manila Luzon had to muscle their way through more original wig and costume creation challenges than any season before or after. Seeing a creative person in their element, taking never before seen materials and turning them into a fantastical themed runway outfit is truly mesmerizing!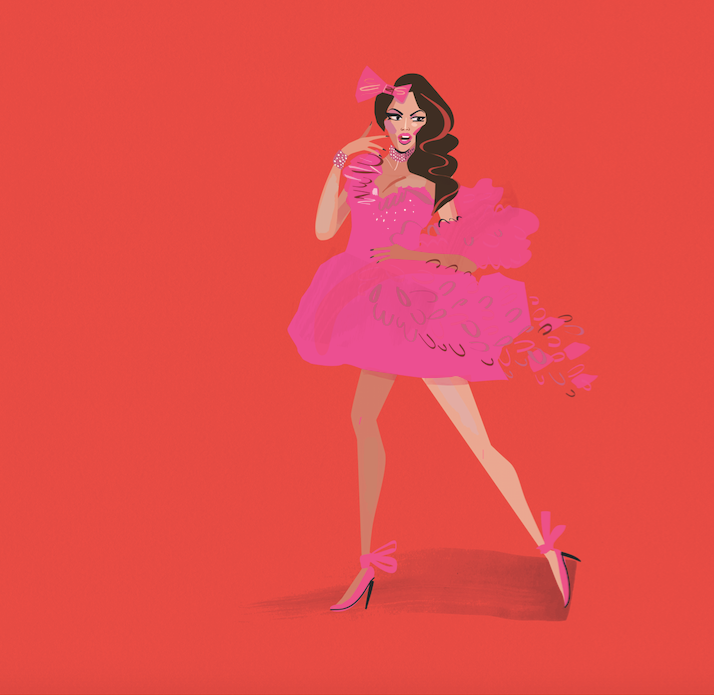 What do you think viewers can learn from the show?
I believe the biggest message of the show truly comes from RuPaul's philosophy on self esteem and empowerment; "If you can't love yourself, how in the hell are you gonna love somebody else?" "Drag Race" showcases creative people, mostly gay men, tested both physically and mentally in a gauntlet against their drag peers from different socioeconomic and cultural backgrounds. As a viewer, particularly a gay male viewer, I'm able to see men just like me take on challenges that aren't just about wigs, makeup and dresses but are about finding truth in oneself and coming to terms with one's own power through adversity. Since the airing of the very first episode of "Drag Race," drag artistry has evolved in such a different way and at such an increased pace whilst really opening up the borders of "what is drag." The world is seeing a real resurgence in the art form shedding light on the alternative drag performance art scene whilst honoring the iconic pageantry scene that continues to flourish.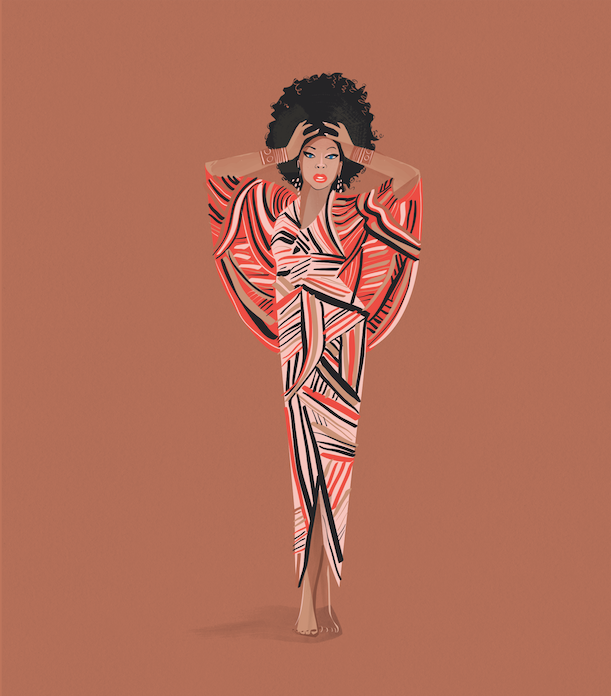 What do you want people to take away from this book?
A book showcasing the queens of "Drag Race" and RuPaul herself is hardly the most serious topic in the world at large, however its through the back stories of the queens we've grown to love on television that we can truly find mirrors in our own creative endeavors. The drag superstars we know today have worked so hard to get to the point in which they are now revered and I just hope we can all take a moment to celebrate and appreciate the roads all of our queens have sissy-ed their walk down to reach their thrones.
Want more information about The Essential RuPaul: Herstory, Philosophy & Her Fiercest Queens? Head here and check out more beautiful illustrations from the book below.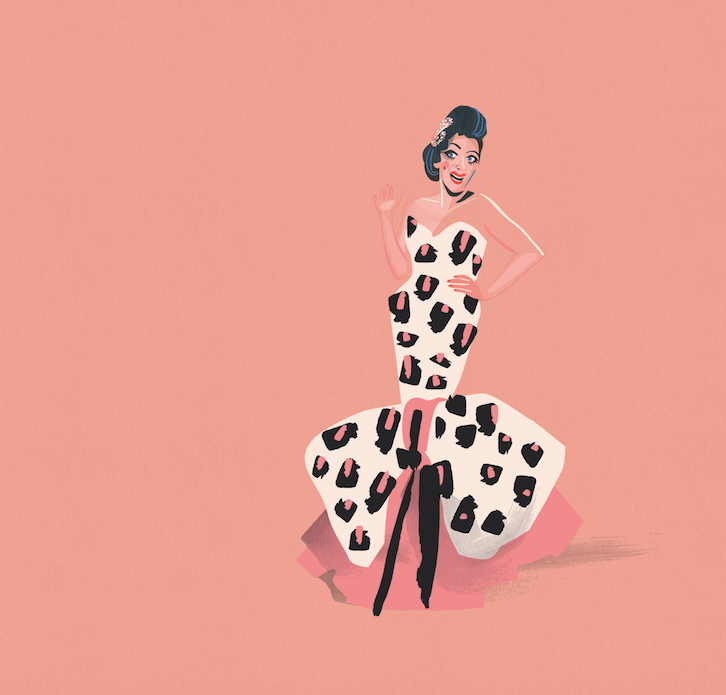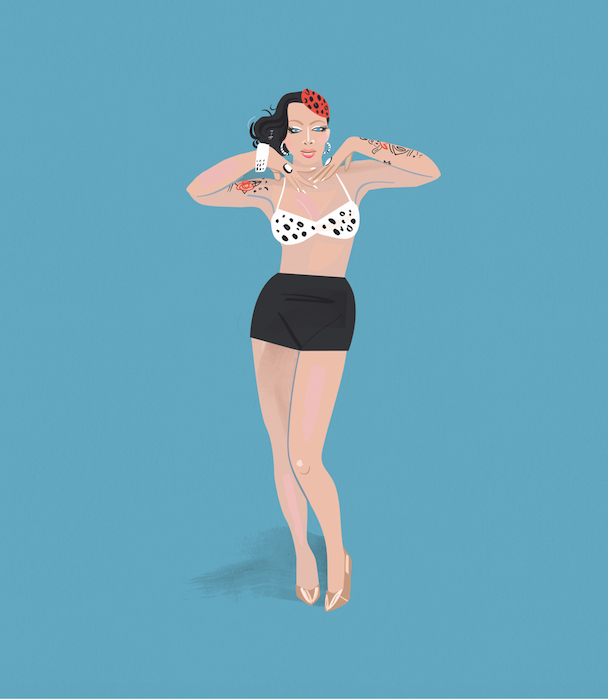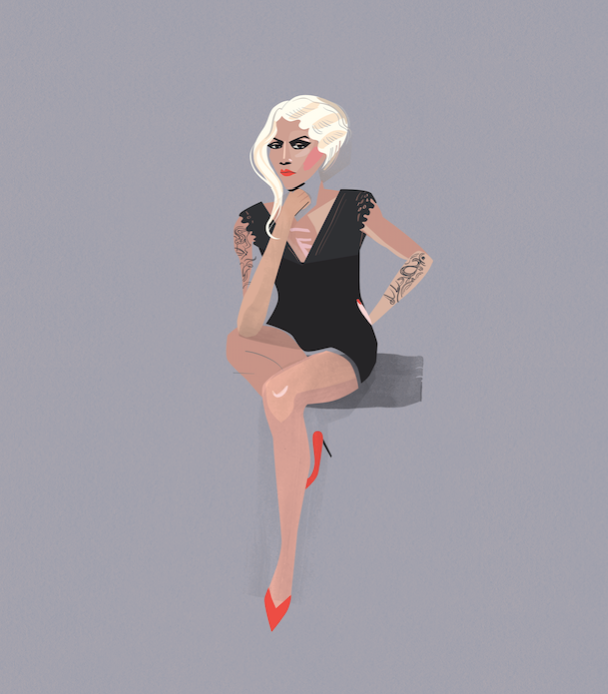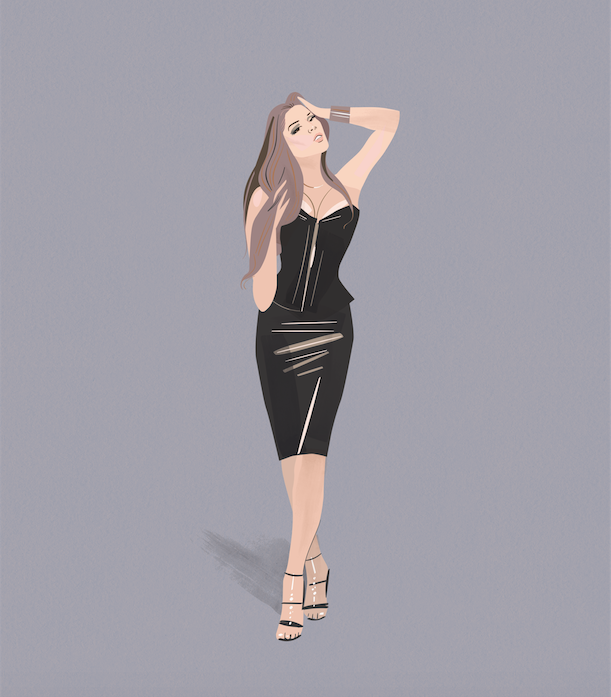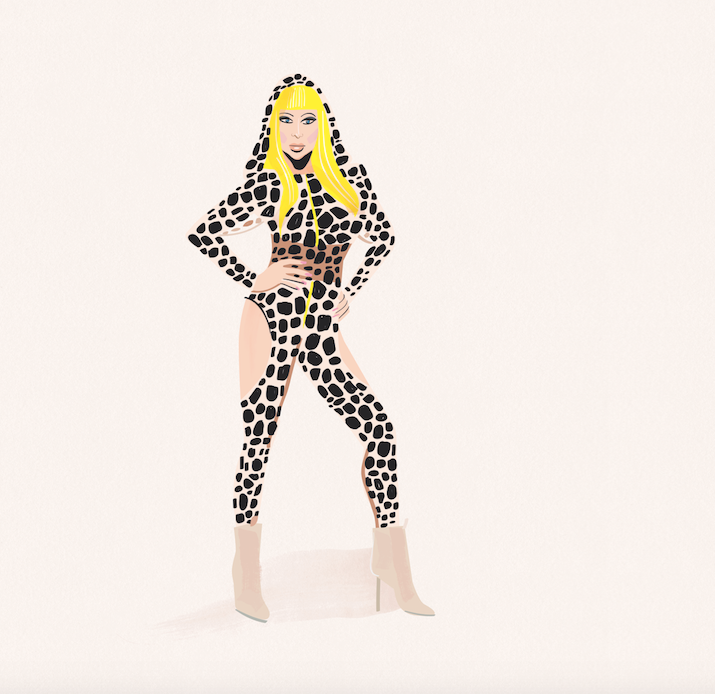 Popular in the Community