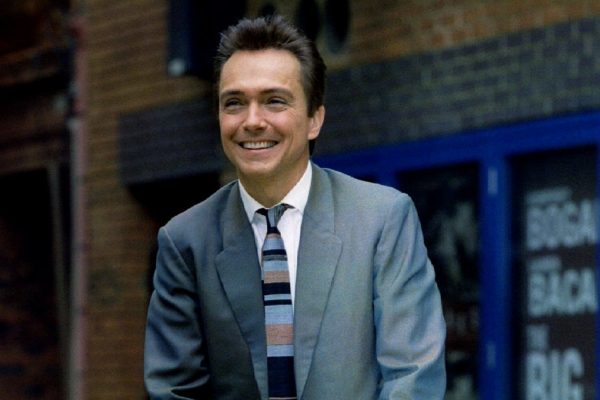 Even though I connect loved ones from the Other Side, humanly I get bummed out when I hear news like the recent passing of teen idol David Cassidy. Not knowing much about him, from afar he seemed like a sweet and gentle soul, and one that came from the simpler world of 1970.
But over the summer I started watching (or having on background while I was writing) a show I never heard of from the early 1960s, called "Hazel" on AntennaTV and would change the channel when the next show came on. But at some point the "Partridge Family" followed "Hazel" and I found myself rewatching this show I used to have on when I was sick home from school.
I was surprised at how many episodes of this musical family that I'd never seen before and began to Tivo it for actual viewing as these two shows took my mind back to a simpler world that will never longer come back. In this harsher era of cynicism and sarcasm on TV and the world, it was a safe haven to go back to, even for half an hour at a time. The jokes even held up. Even though they're now considered corny, I found myself laughing much needed laughter in these times we're in.
By the time of the Las Vegas shootings, I found myself not only relishing the old "Partridge Family" episodes and telling friends I found these old shows healing in a way, but I started to watch and discover and iTune David Cassidy's old songs, many of which I had never heard of before. One night, I couldn't stop rewatching the clip where he sings "Walking in the Rain," the episode with Jodie Foster, where he walks over to the stage at the beginning of the song and I emailed some friends, "Is it me or is he sexy as his knees slightly bend while singing that on stage?" In recent weeks, my poor friends dealt with a barrage of emails of new Partride Family and David Cassidy clips.
I love discovering old songs from that time that are new songs to me and his "Can't Go Home Again" to me was his "Landslide." It was this beautifully written piece about a guy going home, which I thought he should have done life on stage or redone acoustically. Cassidy had a co-writing credit along with Kim Carnes and I didn't know he wrote his own songs as well.
There were other songs I didn't know existed or paid attention to that I've been replaying over and over since then, like "Could it Be Forever," which is apparently a bigger hit in the U.K. where fans wait for him to sing the word "but." Also on my playlist since then – "I'll Meet You Halfway" co-written by Gerry Goffin for him and the "Partridge Family," "You Are Always on My Mind," another Partridge Family song, "I'm on My Way Back Home" and "24 Hours a Day." Just last weekend I was enjoying another new song "When Love's Talked About," which to me was about not jinxing energy, or a love we have, a song he sang on an episode where the family went on a cruise ship.
Catching up on his life in various interviews over the last two months, I couldn't get over how the heaviness of life had taken its toll on him in just two years, as compared to how he looked within the decade just before that, as he openly shared about his troubles, such as his alcoholism and dementia, in an effort to help others. It's a reminder that things aren't always what they seem on the surface – for someone that once sold out stadiums and was more popular than Elvis and the Beatles, someone who was the first crush of many girls around the world –  sometimes the road might be tougher than it can seem.
When news broke of Cassidy's hospitalization over the weekend, even though I do readings and connect loved ones from the Other Side, I was still humanly hoping he could get a second chance at life and that it's not too late to cherish life, not knowing what the doctors said about his condition.
Having lost loved ones, on the human level, it's always been important for me to keep pushing for them to stay here, since I've always felt they can feel if they're no longer wanted and I wouldn't want that on my conscience. Of course, in those final moments when someone has suffered and they're obviously about to cross over, we do say our "goodbyes" and let them go.
In rewatching Cassidy's old songs and interviews over and over in these recent months, like his dreamy BBC clip back then and his "Top of the Pops" appearance singing "Daydreamer," he would often talk about what the Beatles' said, that "love is all we need" and why we're here.
Watching these clips felt bittersweet, and my poor friends would get a steady barrage of emails from me sharing new Cassidy clips and songs that I was relishin, hoping he would get a second wind since those last public appearances when he announced he was retiring from what seems like something he loved to do most – playing live in front of people. Miracles do happen everyday, sometimes large, other times small.
I agreed with comments of women who had teen crushes on him, when they described him as being "dreamy." Another video I watched last month was his 2011 birthday party in London, which was obviously an event for fans. He seemed to be in his best element in front of U.K. fans, who also seemed to treat him better as a collective audience. He was so appreciative and felt so blessed for those opportunities to connect with them in his speech, but I was struck with what he said to them, "I may not have had another chance like this…I may, but you never know what's going to happen in another 10 years, or whatever it is, but whatever our walk through life shall be, it's been a very incredible walk for me…"
While it always feels like life's arc is too short, sometimes a soul comes here and they play a role for us. Perhaps they're meant to be ethereal to us and perhaps even to themselves, and that their role here is more to remind us that love really is what this short trip on the human plane is all about.
To quote Cassidy himself from"I'm On My Way Back Home," one of the songs I kept replaying in the last two months before the news of his passing, just to hear him sweetly sing the line, "Love – that's what's waiting for me. That's where I've got to be…"
This post was first published in Kindred Spirit magazine, which has been the UK's go-to-guide for spiritual and compassionate living for 30 years. It combines ancient wisdom with practical advice from contemporary teachers and authors.
REAL LIFE. REAL NEWS. REAL VOICES.
Help us tell more of the stories that matter from voices that too often remain unheard.
This post was published on the now-closed HuffPost Contributor platform. Contributors control their own work and posted freely to our site. If you need to flag this entry as abusive,
send us an email
.