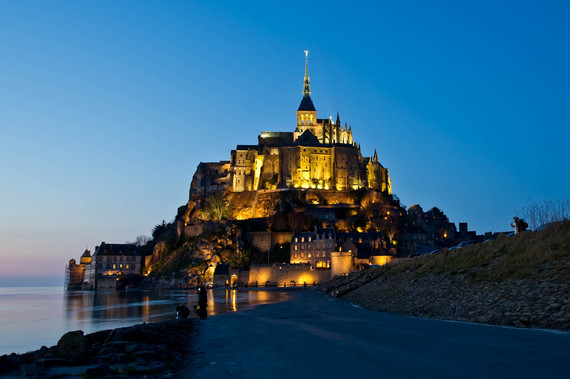 Credit: Flickr/Jesper Krogh
Because you can't spend your entire European vacation visiting -- or sleeping in -- every single castle or palace, we narrowed your medieval bucket list down to the continent's (and UK's) coolest 14.
Mont Saint-Michel
Normandy, France
France is home to all sorts of magnificent strongholds, but Mont Saint-Michel is one you don't want to miss. It fills up an entire island off the coast and is known for a stunning yet treacherous high tide (although that was helpful against assailants back in the day). During the Middle Ages, Mont Saint-Michel was a monastery and pilgrimage site but became a prison during the French Revolution. Today, it's one of France's most recognizable landmarks.

More: Europe's Most Overlooked Smaller Cities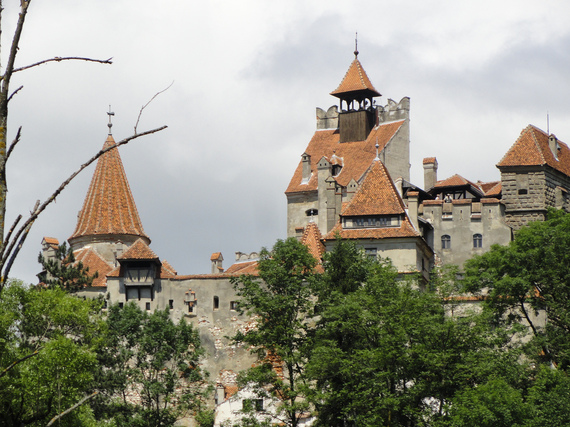 Credit: Flickr/Espino Family
Bran Castle
Bran, Romania
You might know this Transylvanian castle as Dracula's pad, but that's not totally true. Bran Castle inspired the setting of Bram Stoker's novel, but Vlad the Impaler only spent a short time imprisoned here. Beyond the pop-culture horror, it's a medieval fortress with its own interesting history, told through tours of dark halls and secret tunnels.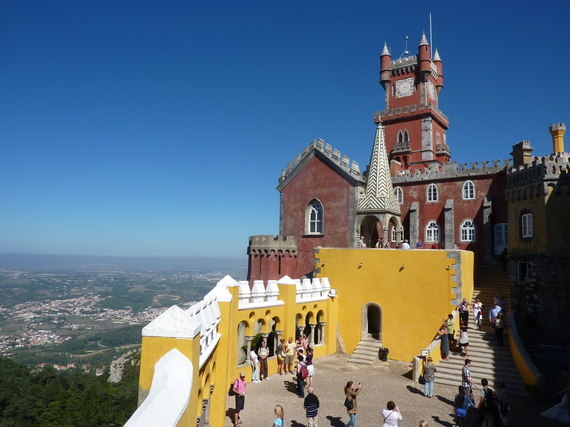 Credit: Flickr/Beth
Pena National Palace
Sintra, Portugal
Perched on a hill, this romantic Portuguese palace can usually be seen from Lisbon on a clear day. It's still worth taking the 19-mile drive from the capital though, to explore its lush gardens and vibrant stonewalls.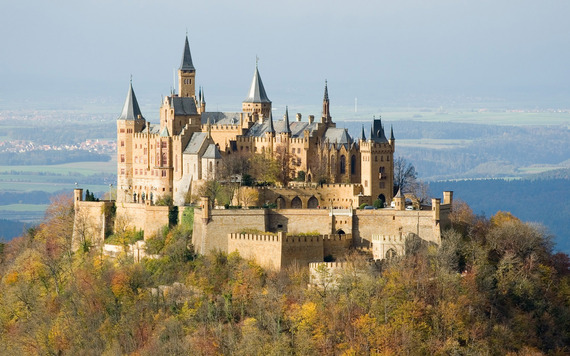 Credit: Flickr/playlight55
Hohenzollern Castle
Berg Hohenzollern, Germany
Literally a castle in the clouds, Hohenzollern is located on a mountain 2,805ft above sea level in the Swabian Alps. Built in the 11th century, its majestic towers and turrets have been reconstructed twice, first after being destroyed in a 10-month siege and then later from disrepair. Once the home of emperors, Hohenzollern is now a major tourist attraction in Southern Germany.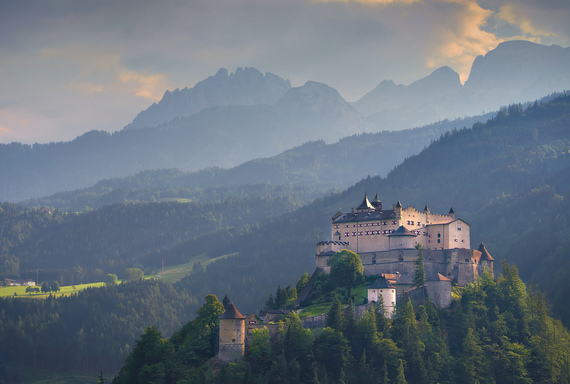 Credit: Flickr/Daniel Parks

Hohenwerfen Castle
Werfen, Austria
Situated on a craggy pillar and pushing 950 years old, you'd think Hohenwerfen should be about to crumble -- but this mighty fortress, one of Europe's best preserved, is as sturdy as ever. Over the centuries, it's survived countless attacks, and even once served as a prison for noblemen.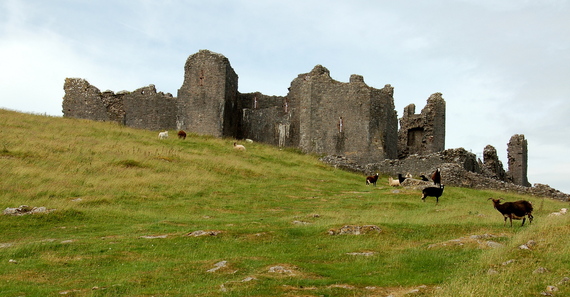 Credit: Flickr/James Stringer
Carreg Cennen Castle
Trapp, Wales
In Welsh, Castell Carreg Cennen means, "castle on the rock," which is appropriate considering its roost on a limestone cliff. The surrounding countryside is home to more castles per square mile than anywhere else in the world, but -- despite being the only one in ruins -- Carreg Cennen is considered the finest for its view of the rolling green fields and moorland.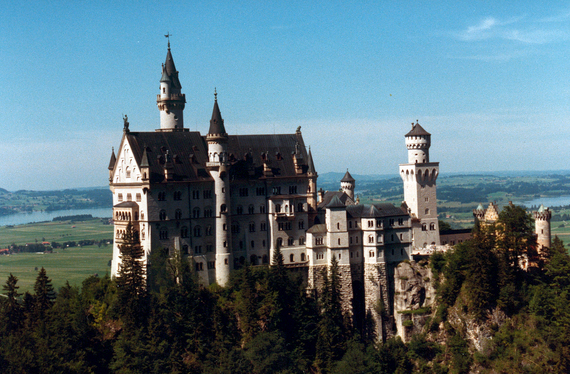 Credit: Flickr/spablab
Neuschwanstein Castle
Schwangau, Germany
The crown jewel of European castles has to be Neuschwanstein, which boasts over a million visitors a year and is the most photographed palace in the world. Despite its enchanting and whimsical design that inspired Walt Disney, Neuschwanstein's fairytale is dark. The castle was built in 1869 as a hideaway for the "Mad King Ludwig," whose death is still shrouded in mystery.