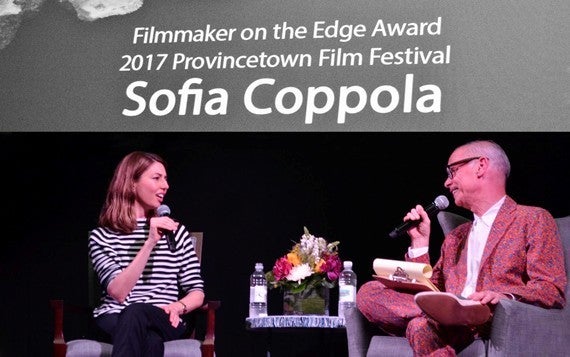 After watching a mixture of 20 drama, comedy and documentary films included in the Provincetown International Film Festival line-up, the film that stood out resoundingly to me and Laurie was "I Am Evidence" and the audience agreed as it received the HBO Audience Award for Best Documentary.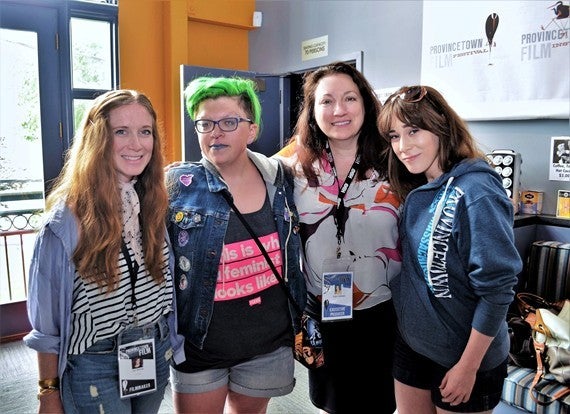 "I Am Evidence" is such an important film and must be widely seen, it highlights the backlog of rape test kits in the USA, which runs into over 200,000. These rape kits are just piling up, but the driving fact of the film is that these are not just kits, these are people's lives, the majority being women and if they had been tested, in a timely manner, it would've resulted in many women not having raped by serial rapists. This fact is proven in the story telling of the film. Just HEARTBREAKING! After the screening one of the directors, Trish Adlesic, answered audience questions and incredibly brave women in the audience spoke up about their own personal assault stories. Which made it even more apparent for the need of this film. Trish told me "It was an honor and a privilege to direct this film alongside Geeta Gandbhir, but it was very much a team effort initiated by producer Mariska Hargitay, who is fully dedicated to ending the backlog through her commitment to making it the sole focus of her foundation, Joyful Heart which she founded in 2004." I asked Trish what have people's reactions been to the film? "Mostly of shock and surprise, they just didn't know it was a problem but the great thing is we've been getting a lot of visits to our website, https://www.iamevidencethemovie.com/, which is very encouraging."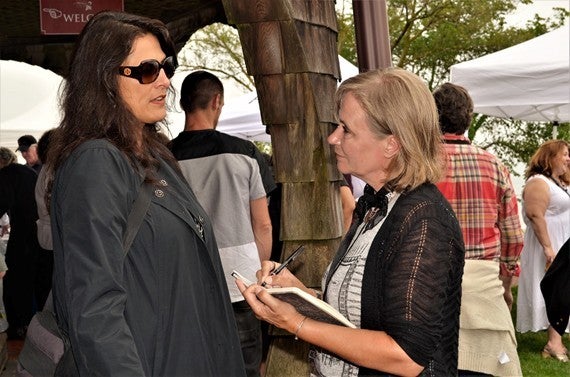 The overall atmosphere of the festival (PIFF2017), was one that made you feel a part of Provincetown and an all-inclusive party. The line-up of films was very diverse, there was something for everyone's taste. Christine Walker, CEO and Executive Director of PIFF, says "It has been a remarkable event, with sold out screenings, which wouldn't have been possible without the help of all our sponsors and festival volunteers. I feel very satisfied and grateful that such a great number of filmmakers want to come here and this year we have so many women. It wasn't something that was planned, it just happened that way, which is fantastic for the women in film movement."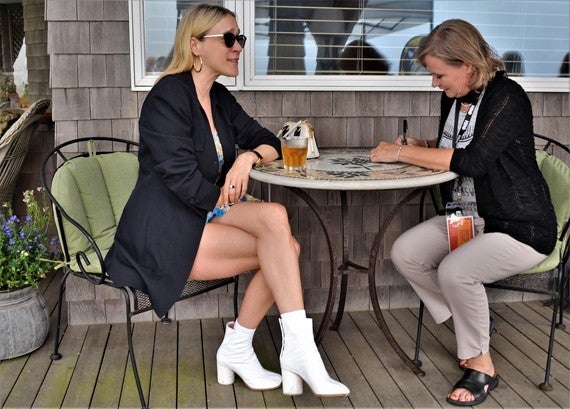 Academy Award nominee and Golden Globe Winner, Chloë Sevigny was in town for both her short film entry "Kitty" which was her directorial debut and also to receive the "2017 Excellence In Acting Award." Chloë told me "It was such an honor to receive this award, especially having the conversation with the legendary John Waters, which was so cool! I was presented with the award by my high school sweetheart, which was very emotional for me."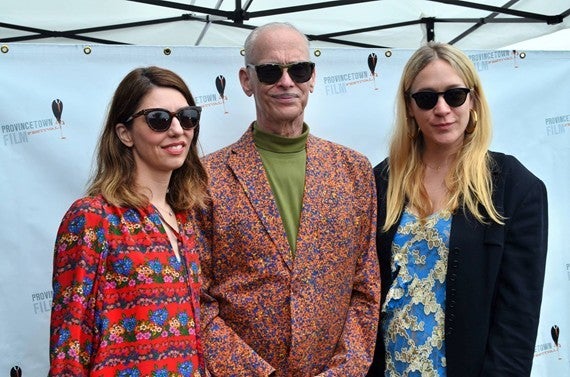 Women in film trailblazer, Sofia Coppola, was there to receive her much deserved "Filmmaker On The Edge Award." Sofia has had a career that spans 18 years and during that time she has won at the Academy Awards, Golden Globes, Emmy's and BAFTAS. Sofia's conversation with the imitable John Waters was fascinating, she gave so many interesting facts about her film life. "People say I'm softly spoken in interviews but I can be harder in a different way, opinionated and stubborn when I want to be. So I have the balls to direct." Sofia's latest film "The Beguiled" was included in the PIFF line up and is in theaters June 23rd, she explained "the hardest part to cast for The Beguilded was the character played by Colin, I knew he had to be able to handle all these ladies and be charming and charismatic, it was important to me that he appealed to not only women and gay men too." Being such an inspiration to women in film everywhere I asked Sofia what advice would she give to women just starting out in the film industry? "Do something that means something to you. Both me and my mom have made films that mean something to us" she added with intensity "and DON'T TAKE NO FOR AN ANSWER!"
What makes the Provincetown Film Festival so unique is that it feels intimate, you feel part of something special, whether you are a film lover or a filmmaker and when you see John Waters hop on his bike and ride off down the road after talking with Sofia Coppola, you can't get more real-life than that. From the organizers and volunteers to the filmmakers and audience, everyone was approachable, which made PIFF2017 a tremendous success and we can't wait to go back next year!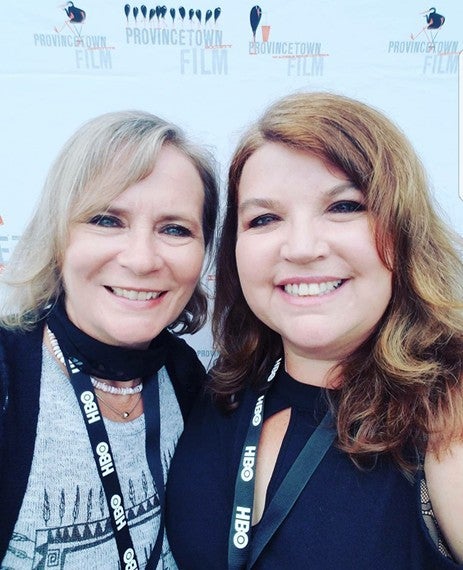 A Date for Your Diary - Next year's event as June 13-17, 2018.
The award winners for PIFF2017 are:
- HBO Audience Award / Best Narrative Feature: LITTLE PINK HOUSE, directed by Courtney Moorehead Balaker
- HBO Audience Award / Best Documentary Feature: I AM EVIDENCE, directed by Trish Adlesic and Geeta Gandbhir
- HBO Short Documentary Award: VICTOR & ISOLINA, directed by William D. Caballero
- The John Schlesinger Award, presented to a first time feature filmmaker (narrative): BRIGSBY BEAR, directed by Dave McCary
- The John Schlesinger Award, presented to a first time feature filmmaker (documentary): SUSANNE BARTSCH: ON TOP, directed by Anthony&Alex
- Here Media Award - Best Queer Short Film: PEDRO, directed by Marco Leão and André Santos
- Best Narrative Short Film: THE LAW OF AVERAGES, directed by Elizabeth Rose
- Best Animated Short Film: SUMMER CAMP ISLAND, directed by Julia Pott
- Best New England Short Film: COLD STORAGE, directed by Eddie Shore
- Best Student Short Film: SPRING, directed by Laurel Parmet
As previously announced, Sofia Coppola was presented with the 2017 Filmmaker on the Edge Award in conversation with PIFF resident artist John Waters; Chloë Sevigny received the Excellence in Acting Award; and Aubrey Plaza received the Next Wave Award.
Popular in the Community