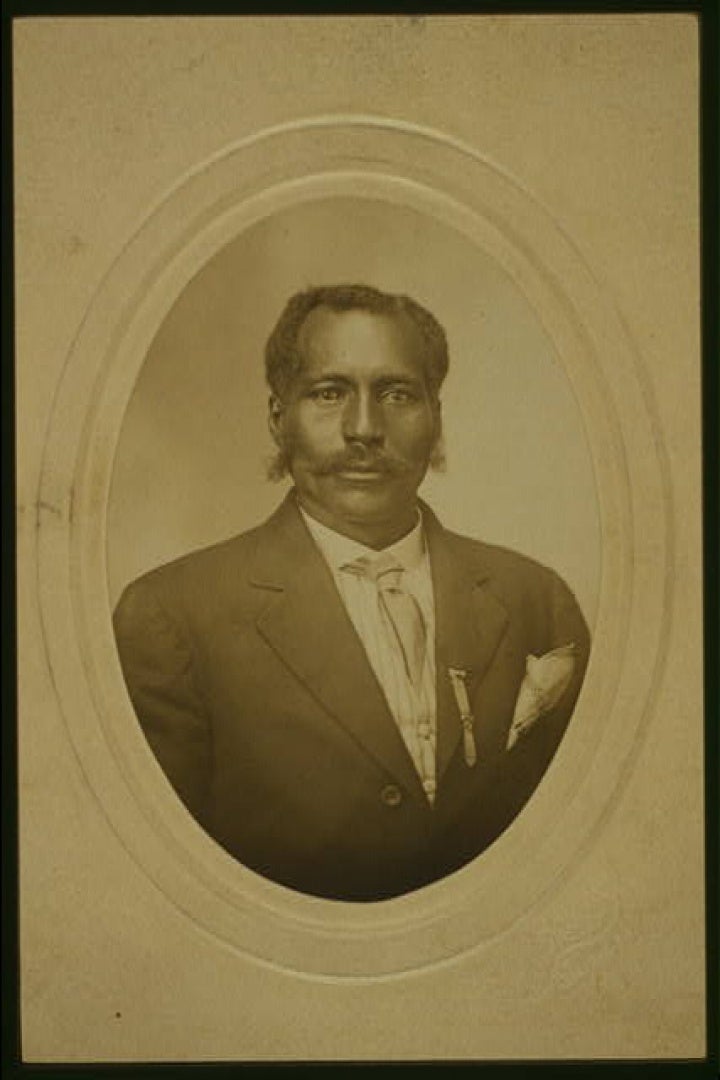 In Abbeville, South Carolina next Saturday, a historical marker honoring the life of an African American man lynched 100 years ago for challenging a white man who was cheating him out of competitive prices for crops delivered will be unveiled…in the Abbeville town square.
While some native whites in the area are not pleased, the event calling to memory this event is part of a larger effort underway to bring to light the phenomenon of lynching and its effect on African Americans and, ironically, white society as well, something that many believe can and should no longer be swept under the carpet.
Doria Johnson, a Ph.D. candidate in history at the University of Wisconsin, is the great-great granddaughter of Anthony Crawford and has been pushing the story of Crawford as a part of her life's work. Crawford, who in 1916 was said to be one of the wealthiest black men in Abbeville County, was proud and strong and hated racism and vowed that, "The day a white man hits me is the day I die."
Crawford, born in 1865, was well-respected and was a very successful businessman. He is said to have owned 10 percent of all of the land owned by blacks in the county. He had relatively good relationships even with the white citizens of Abbeville, primarily due to his wealth.
But he was still a black man in a world ruled and shaped by white supremacy. Even a wealthy black man jeopardized his life if he dared argue with a white man, but Crawford did just that. He was not about to be cheated out of the market price for his harvest of cottonseed. The argument between Crawford and the vendor intensified and moved into the town square, drawing the attention of local residents. Crawford was arrested and put into jail. He paid his bail and was on his way out of harm's way when the angry crowd of whites which had assembled as Crawford and the white vendor argued, spotted him. Crawford fought to defend himself, injuring one white mobster, and was put in jail, but the crowd stormed the jail, beat Crawford nearly to death, then dragged Crawford's unconscious body out to the town square. When Crawford regained consciousness, the crowd beat him again, tied him to the back of a buggy, dragged him to a location nearby where they hung him from a tree and loaded 200 rounds of ammunition into him.
After Crawford's murder, his family was ordered to get out of town; it was no longer safe for them there, and so they indeed left – but this lynching caused the emigration of over half of the black population of Abbeville to leave as well, devastating the city and its economy. Crawford's family settled in parts of Illinois, Washington, D.C. and Philadelphia. Lynching caused many African Americans who lived in the South to flee their homes. It is a reason behind the Great Migration that few Americans want to talk about. Johnson feels that the silence has been too loud, and too long.
Johnson says that her great-great grandfather was the central figure in the 2005 United States Senate apology for lynching. Writes Johnson, "The senators felt it appropriate to acknowledge their inability to pass federal anti-lynching legislation even after 200 attempts and across seven presidencies." Johnson sat on the steering committee that helped draft the legislation.
The prominence of the landmark is significant, in that very few landmarks of African American history are visible in the South, even as Confederate flags and statues of revered Confederate military heroes are everywhere. It is not uncommon, even, for African American schools to be named after segregationists. It is a reality that other organizations have sought to change, including the Equal Justice Initiative (EJI), which is erecting a lynching museum in Montgomery, Alabama. Part of the memorializing of Crawford will include a ritual begun by EJI at lynching sites throughout the South: the digging up of dirt from the sites to be put in jars with the names of victims who died at specific sites. At the commemoration on Friday the Samuel DeWitt Proctor Conference, Inc., (SDPC)will lead what is being called a "service of consecration" as a part of its ongoing project of invoking "sacred memory" of the history of African Americans.
In addition to SDPC, representatives from the We Say Enough Campaign and the Southern Truth and Reconciliation Network, partners in this effort, will be present. Students from Kenyon College in Ohio will participate; there will be a Septima Clark Freedom School ongoing throughout the day on Friday to provide a space in which tell the stories and the history of lynching in this country, followed by the service of consecration. On Saturday, the historic landmark will be unveiled, followed by a worship service later that evening at Cypress Chapel AME Church. Family members of Ida B. Wells Barnett, who led an anti-lynching crusade, will be in attendance , as well as members of the family of Emmett Till, a teenager visiting the South from Chicago, Illinois, who was lynched in Money, Mississippi joining the Crawford family as Crawford and others are remembered.
Johnson says the event will be intentional about offering "radical truth telling, outdoors, among the Confederate symbols and statues that deny and suffocate the lives of the many African enslaved people who lived and died in Abbeville. My family has a story to tell, an analysis that is profoundly impactful," she said.
No more suffocation of the truth, she and others say. Anthony Crawford's determination to fight white supremacy and all of its ugly tentacles, will surely be felt in his spirit, which in spite of the horror of his death, certainly never left Abbeville.
Popular in the Community