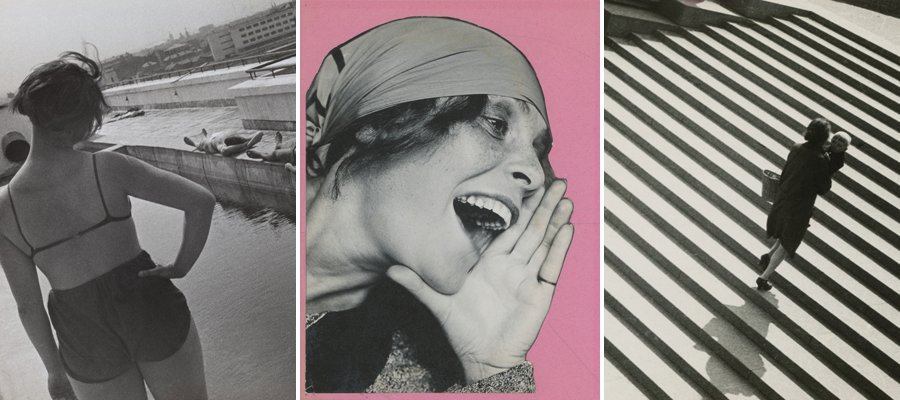 Before Stalin-era Soviet restrictions on artistic expression turned Aleksandr Rodchenko's work into a paean to Communism, the legendary Russian artist revolutionized photography. "We have a duty to experiment" was his motto, turning away from a century of "introspective" photography.
With his Leica in hand, Rodchenko spent the 1920s creating daring experiments with perspective; he photographed with an outward focus and unusual points of view, framing the images with bold, oblique cuts. He lived through radical changes in his home country and ended up sparking radical change in his chosen art form.
Born in St. Petersburg in 1891, Rodchenko saw the end of the Tsarist empire, greeted the coming of Lenin, and witnessed the Stalinist purges. As the son of a turbulent generation, he could not be anything but turbulent himself. While his initial work during the 1910s and 1920s was part of the thriving Russian artistic avant-garde, Rodchenko was one of many artists whose instincts were curbed by strict guidelines for artistic expression under the Soviet regime. His later work, from the 1930s until his death in 1956, focused on sporting events, parades and other traditional subjects for propaganda.
Through June 28, the Palazzo Manin Codroipo in northern Italy is presenting one hundred works from the artist showcasing his subjects, techniques, and inventions. The collection covers his work for magazines, cinema and advertising, as well as an evocative self-caricature from 1922 and many beautiful compositions created with Varvara Stepanova, his partner and companion.
Rodchenko's early work shows a gifted and daring visual artist, infusing seemingly mundane tableaux with new life. This exhibition strips away the dictates of Socialist Realism to reveal the vivid, thoughtful, unforgettable images for which Rodchenko is known.
This post was originally published on HuffPost Italy and was translated into English.
Calling all HuffPost superfans!
Sign up for membership to become a founding member and help shape HuffPost's next chapter