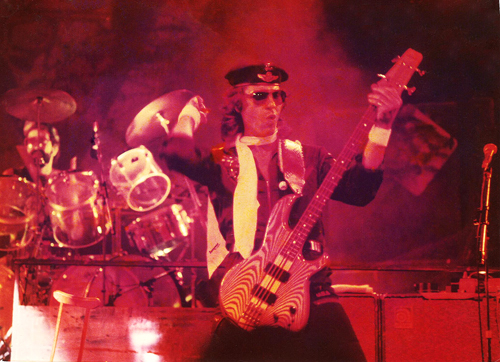 There's a classic saying that goes, "An old musician never dies, he just... (fill in the blank)," and one fills in that blank with whatever witticism aptly applies. I don't know if Erik Scott would appreciate the "old musician" reference, but since he and I did meet back in the early-'80s, it's likely the term applies to us both!
And how would I fill in that blank on his behalf? "He reinvents his artistry." Earnest, perhaps, but, in his case, true.
Actually, one of the perks of growing older (yes, there are some) is being around long enough to have people you like and admire swing back into your life; Mr. Scott, or "Eski," as he's known to his friends, is one such person. It was 1981 or '82 when my band, Devon, was in the studio doing a demo with producer Craig Krampf, drummer extraordinaire of Kim Carnes fame, when I met Erik. Craig brought him in to play bass on our tracks and, given Erik's rock 'n' roll bona fides, we were all duly impressed. He gave those songs the punch of his signature sound and, it turns out, was an absolute riot in the studio. It was a great demo and, as I recall, a memorable time all around!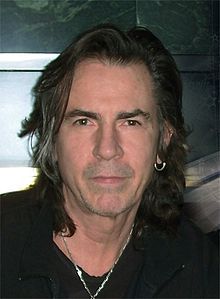 After that excursion, I kept aware of what Erik was up to via mutual friends, and his musical resume was always an interesting one. His years with Alice Cooper -- as rowdy and wild as you can imagine (see photo above!) -- were just part of a roster of great musical collaborations, from Flo & Eddie, to Pops and Mavis Staples, and, more recently, the soulful alt/rock of Sonia Dada. There are details and photos from each of these eras (and more) on Eski's online biography.
But it was around the time Erik swung back into my life, courtesy -- of course -- of Facebook, that he had already started his musical evolution. Moving from his rock roots to a more ambient, atmospheric sound, one in which his melodic and soulful bass lines were the salient point, he recorded Other Planets in 2010, a work described as "ambitious, bright, delicate, dramatic, eccentric, energetic, intense, passionate." Frankly, if you know Erik, that sounds like the man... well, except, maybe, for the "delicate" part!
But it's his latest release, and the EARTH BLEEDS, that brings together the many influences that have informed his work in the last several years. As described on the CDBaby.com page: "Former Alice Cooper bassist explores unconventional terrain filled with the mystical and haunting sounds of gypsy violins, Celtic melodies, steel guitar, and fretless bass ala Pink Floyd, and always with the deep groove of a space-age swamp."
Erik calls it "World Celtic music." Though "space-age swamp" has a certain ring...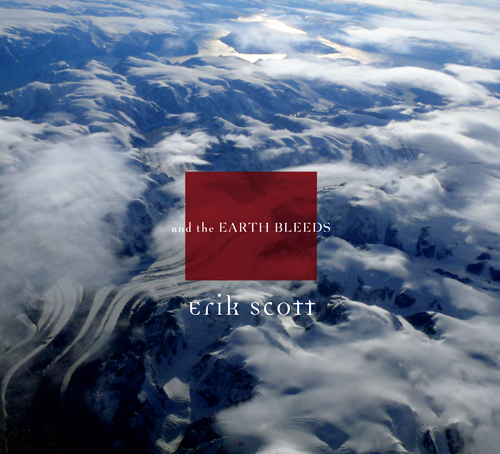 I asked Erik to share some thoughts with me about this latest piece; how he would describe it and what led him to the particular genre:
"I do like this line....'A rocking bassist takes trips down unconventional musical roads, with apparently no rules or signposts. Medieval gypsy violins, Celtic melodies, surprises.'

"There is a Celtic influence on much of the CD, which I began writing in late 2010. Then, when Scottish music was becoming popular, I backed off, not wanting to be seen as following some trend. But in 2013, we took a trip to the Highlands, because I wanted to see Scotland and because I have Scottish ancestry and, while there, the Scottish vibe was rekindled."
He talked a bit about the history of the country, the senses evoked when he visited certain sites:
"I had finished 'Free' as an instrumental, but then while visiting Stirling Castle and the Highlands, I was reminded of the sacrifices some have paid for their freedom, in this case William Wallace, and I decided maybe I could write a few words to the music that became 'Free.'"
"Free" (see video below) is just one of the songs on the album that shimmers with the "Scottish vibe" to which Erik refers, a vibe beautifully threaded throughout the album with Shira Kammen's gorgeous "Medieval violin," Fred Payne's haunting bagpipes; the English whistles of Steve Eisen, and John Pirruccello's mandolin and steel guitar. Add to that mix the stunning bass work of Eski, along with lush, exquisite vocals from Ana Maria Botero, Michael Scott, Mari Mack, and the Eskimo Dobbs Choir, and the musical statement of the album becomes a combination of dreamy, atmospheric, and still, in some cases, a bit raucous.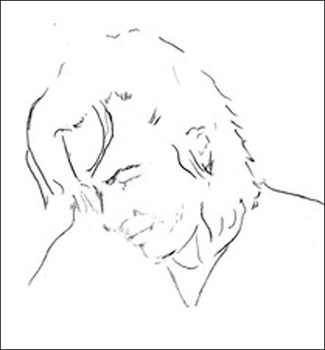 And, in an unexpected bonus, Erik steps up to the mic himself to lend his quirky, evocative vocals to a few tracks. Unique, slightly Bowie-esque, his wry interpretation of the lyrics adds a certain twist to words that initially appear playful but evolve into messages with meaning and nuance. In fact, there's no question the title of the album, and the EARTH BLEEDS, is a statement that speaks for itself (prominently posted on his Facebook page on Earth Day).
Ultimately, any good musician -- old or young -- reinvents each time he or she picks up an instrument, writes a song, or puts vocals to their words. Eski Scott has conjured up a new version of his own artistry in and the EARTH BLEEDS, one that, particularly after repeated plays, becomes mesmerizing and hypnotic... a "soulful and mystic brew." Give it a listen....
All photographs and video by permission of Erik Scott.
REAL LIFE. REAL NEWS. REAL VOICES.
Help us tell more of the stories that matter from voices that too often remain unheard.