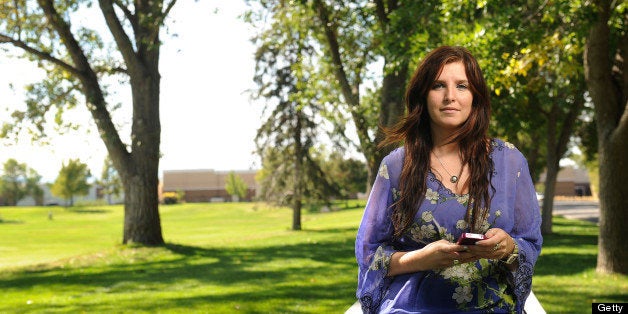 About 10 years ago, online dating was regarded as the last best chance at romance for the otherwise hopeless. It was something to be ashamed of, and something that meant that you had exhausted all other avenues for finding love. But today, online dating has become the second most popular way for couples to meet, eclipsed only by meeting through mutual acquaintances. So how, and more importantly, why did online dating become not only socially acceptable, but the preferred way of meeting new people?
Exactly when and why this change occurred is a subject of debate. But according to Harry Reis, professor of psychology at who coauthored a 2012 study on online dating called Online Dating: A Critical Analysis From the Perspective of Psychological Science, the stigma surrounding online dating likely began to fade as people realized that it was not only a valid means of meeting new people, but also an altogether necessary change in how the Western world approaches romance. According to Reis, prior to the rise of online dating, the options for meeting new people were almost non-existent once we leave high school and college.
"Online dating is definitely a new and much needed twist on relationships," says study co-author Harry Reis, "The Internet holds great promise for helping adults form healthy and supportive romantic partnerships, and those relationships are one of the best predictors of emotional and physical health."
The same study also conjectured that one of the main reasons for online dating's sudden increase in popularity lies in how people use these sites, and why.
Aside from the simple fact that we now spend a good portion of our lives on the Internet, one of the biggest draws to online dating is obvious: access and information. With online dating sites, you immediately know that everyone you see is looking for a date, and immediately extract large amounts of information about that person before ever even speaking. As one dating site user succinctly put it, "Where else can you go in a matter of 20 minutes [and] look at 200 women who are single and want to go on dates?"
While late-20th century dating was notorious for being a "hit and miss" affair in which numerous dates are required before they can truly get an accurate assessment of their date, online dating sites have all but removed that problem by giving single people the ability to judge a person based off of a rudimentary description of themselves rather than just their appearance.
On top of that, dating sites typically attempt to thin out the herd even further for you to find exactly the sort of person you're looking for. In addition to search metrics that can eliminate potential dates on the basis of lifestyle choices, such as religion or the use of recreational drugs, many sites have opted to try and find a means of immediately assessing how well you'd get along.
Sites like OKCupid and Match.com use these matching systems, then encourage people to look for someone to potentially spend the rest of their lives with. Many have done exactly that. However, Reis and his research team caution that a combination of sites like these and "soulmate beliefs" can be a dangerous combination.
"People with strong beliefs in romantic destiny (sometimes called soulmate beliefs) -- that a relationship between two people either is or is not 'meant to be' -- are especially likely to exit a romantic relationship when problems arise ... and to become vengeful in response to partner aggression when they feel insecure in the relationship," the authors write.
But not everyone is looking for a soulmate, and for those looking for something slightly less long-term than a life-long commitment have begun to use sites tailored towards their own desires. Sites that specifically allow for "casual encounters" and other strictly-sexual relationships have exploded in recent years as a result, especially for people with particularly non-mainstream fetishes who would otherwise have difficulty finding like-minded partners.
However, even this is changing. With more people using the Internet on mobile devices than desktops or laptops, the world of online dating has now begun to blend into traditional dating in a way that many never full expected.
The advent of smartphones may be responsible for the increased proliferation of online dating in today's world more than anything else. Now, not only can people browse through all the couples in their town like with standard dating websites, but mobile dating apps could take it a step further by showing you people looking for a date within your immediate area.
One app in particular that became famous for such a feature is called Tinder. Rather than being forced to complete a long profile to get started, Tinder developed their app to simply browse photos and quickly select those who appeal to you. If the same person selects you too, the app makes the match and allows the two parties to start chatting in the app. Tinder targeted the college crowd and exploded across campuses nationwide It was a revolutionary approach to romance.
Understandably, the concept has caught on. Another popular app using a similar methodology is Swoon, which is more popular with young, professional adults rather than students. Swoon is available on both Android and iOS, while Tinder currently is not, which puts Swoon in a strategic position to capture market share. Also, due to the fact that 70 percent of Android users are male, there's a larger selection of men for Swoon users to browse.
These apps adopt a similar "Zero Feet Away" philosophy and allow users to go out and meet new people in the same way that previous generations did, but now with the ability to immediately know who around you is single and if the person is already interested in you.
Apps like these are slowly changing how we view the dating ritual in modern society. With mobile technology becoming a bigger part of our lives every year, we can expect that the formerly anxiety-racked world of romance will soon give way to an easier, more relaxed means of finding love. It's already happening, so even those who swore that they would never "resort" to online dating may soon find themselves singing a much different tune.
Popular in the Community