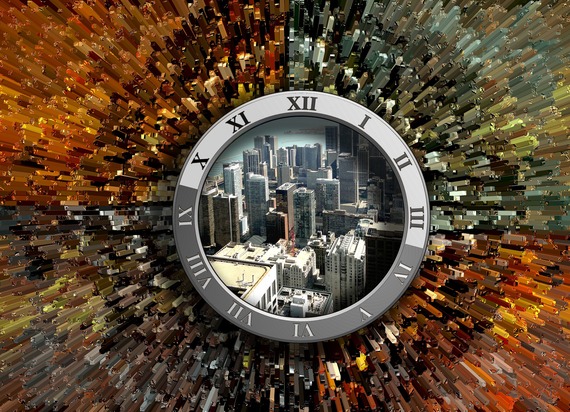 In years past, wealth management and preservation services for affluent individuals and families was, to a large extent, the exclusive purview of single family offices, popularly known as non-bank "boutiques" because of their small size. Today, however, family office services have been "democratized," as big private banks and other wealth management firms have entered the playing field en masse. Family office services are now accessible to a larger spectrum of wealthy individuals and families who previously would not have benefitted from it. This development has various implications for the nature of services offered and profits generated by small "non-bank" family offices. "Non-bank" is an important distinction, as many large banks and financial houses are offering family office-like services.
Private banks vs. small non-bank boutique family offices
As the number of ultra-high-net-worth individuals (UHNWIs) increased globally, more private banks began to morph into big family offices to meet the growing demand for wealth management in affluent families. According to the Capgemini and RBC Wealth Management Report, ultra-high-net-worth individuals (those with US$30 million or more in investable assets) have worldwide assets that total $14.7 trillion as of 2012, an 11 percent increase from the previous year. Today, many large private banks with global reach have units specially created to offer family office services to the ultra wealthy. This is making the industry landscape more competitive as it is becoming increasingly difficult for traditional family offices (the small non-bank boutiques) to secure bigger deals and make more profit.
How small non-bank family offices are taking on the challenge
In a bid to secure more clientele and better deals, family offices are beginning to provide more personalized services that represent a departure from the services they traditionally offered. Family offices have diversified their services and now commonly offer travel planning, family historians, and even staff psychologists. While some family offices have resorted to outsourcing certain services to bigger private banks, others have entered into mergers to form multi-family offices. This allows them to secure better deals and to compete effectively with bigger private banks.
Despite these changes, family offices still face challenges. Most family offices do not possess large capital bases like their private banking counterparts, so offering more specialized services can increase their operational cost and lead to lower profits. To solve this dilemma, some family offices have adopted a strategy of charging a fixed annualized fees to cover some operational costs.
Merits of employing the services of a small non-bank family office provider
Notwithstanding the stiff competition from private banks and other wealth management firms, family office owners believe they still represent the best choice for the wealth management needs of affluent families. They argue that they are specifically designed to meet the needs of affluent families by offering personalized services, unlike private banks that entered the marketplace solely for profit.

Merits of a private bank family office service provider
The increase in the number of family office providers has made the service accessible to more wealthy individuals and families who normally would have been disqualified from participating. While single family offices typically cater to top UHNWIs with $100 million or more, multi-family offices accommodate other wealthy individuals and families with a lower net worth.
Aside from wealth management, private banks turned family offices also offer other professional services that meet the peculiar needs of their clients, ranging from tax advice to philanthropic use of their wealth. However, they often fall short when it comes to offering personalized services to clients, which is what sets small non-bank family offices apart from the competition.
The dilemma of the wealthy: choice of the best family office service provider
The proliferation of services offered by private banks and family offices has made it difficult for many wealthy individuals and families to choose the best firm to manage their wealth. There are so many firms offering similar services that it is becoming more difficult to locate one that offers the services that best suit the peculiar needs of a family. Some family offices have begun charging fees to search for the best service providers to answer that very question.
How to choose the best service provider
One strategy for finding the best family office provider is to look for one that offers services that meet the family's unique needs. If a family is seeking help with all its financial and investment needs, then a private bank might be a better choice than a single or multi-family office. On the other hand, if the family prefers to make investment decisions privately, and only requires personalized services such as financial education and professional advice, a traditional family office might better serve their needs. When choosing an office, families should consider the years of industry experience a family office provider has under its belt.
The fees charged by family offices are also an important factor to consider. Most family offices charge a fixed fee, known as "assets under advisement" fees, for the assets they directly control on behalf of their clients. While there are some family offices that charge hourly rates, others receive fees on an annualized basis for the special services they offer to clients.
Conclusion
As the family office market evolves, small family offices will continue to offer unique and specialized services to their clients as well as strategically partner with other offices, allowing them to fend off stiff competition from private banks while still delivering better value to their clients.
Image credit: pixabay.com
Note: This article originally appeared in the first issue of Family Offices Today magazine.
Calling all HuffPost superfans!
Sign up for membership to become a founding member and help shape HuffPost's next chapter