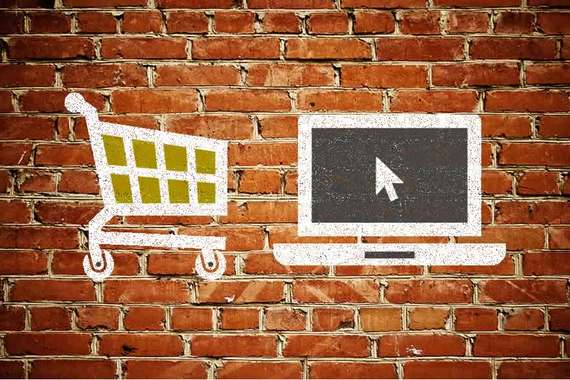 It is no secret that over the last 10 years, fashion retail has shifted dramatically with a massive influx of online-only retailers, as well as many brick and mortar retailers adding an online channel to bolster sales and remain competitive.
But lately there has been another further shift in the landscape, where many online-only retailers have realised the limitations of a purely online fashion retail model.
Some of those limitations include:
a) Colours appear differently on different screens, and are not always representative of the actual product colours. Photography, lighting, and post production can also affect colours;
b) Many customers want to feel the fabric - the texture and softness, the weight. If touch and feel is part of the buying process (which it usually is with apparel) then this is also not possible with purely online
c) Fit is probably the most important factor when it comes to clothing. Customers cannot try something on when buying online - at least not until they receive it. With fast delivery and easy returns this limitation can be overcome to some degree, but not completely.
In recent times, the retail landscape has been evolving to overcome these limitations.
More and more online retailers are opening physical 'satellite' showrooms which don't actually sell stock, but instead have samples of items that customers can try on, touch and feel, and then order on-site - the items are then sent directly to their delivery address.
In 2013, previously online-only retailer Shoes of Prey opened their first physical concession store in David Jones in Sydney, and have since teamed with department store chain Nordstrom in the United States to open multiple concession stores.
The modern retail model is therefore a hybrid business model as it adds the tactile element to shopping - with online and offline supporting each other to offer both customer peace of mind and geographic reach.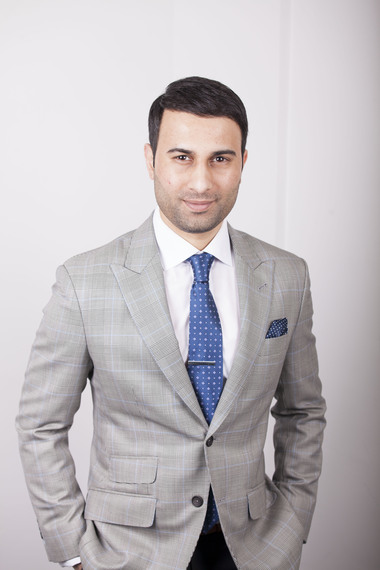 One entrepreneur that had adopted the principles of the hybrid model early on is Jatin Vengurlekar - founder and CEO of Montagio, Australia's leading custom tailor.
Established in 2010, Jatin's vision was to disrupt the men's suiting market by pioneering fashionable tailor made garments that allow customers to choose their fabric, customise their style, and get the perfect fitting suit or shirt.
By operating on a lean business model and focusing on delivering high quality tailored men's suits with personalized service, Jatin has been able to grow Montagio into a successful multi-million-dollar business, employing 10 staff locally and 30 staff overseas.
Below he shares his top 4 tips that have helped him successfully grow the business both on and offline:
1) Online

Utilize online marketing as a means of marketing, lead generation and educating customers in order to then draw customers to your physical store.
Then combine this effort with amazing customer service and after sales care to carefully nurture these customers, this will encourage repeat sales and word of mouth advertising.
Invest in software and technology to streamline the client experience, automate processes, and deliver value to customers by operating more leanly and with greater accuracy.
Many of our customers are time poor executives, so by systemising and automating many of our processes, we've been able to help them save time.
One way you could do this is to have your customers details and measurements in our cloud based CRM system, that way you're not shuffling through paperwork to find the customers details and can track everything with ease.
Doing this will generate your most repeat customers given it's easier for them to place their next order.
Customer education has also been key for value adding as there is a lot of confusion in the market place - most people don't know the differences between Made to Measure, Custom Tailoring, and Bespoke Tailoring.
There's a lot of misuse of these terms with some people offering a Made to Measure product but using the term 'Bespoke' to market themselves.
As well as this there is also a lot of misrepresentation of fabrics. So it's important that you communicate the right message within all of your marketing material to ensure it cuts through and resonates with your target market.
If you've niched within a particular industry, having a physical shop is quite important, in fact many big players have gone from a purely online offering to opening up shops to support their business and credibility.
By having a physical store customers are able to touch & feel the fabric, get an idea of the end product and feel a little more comfortable before ordering their suit, jacket, shirt and so on versus a purely online model.
The hybrid approach keeps costs and prices low, allows people to find you via online marketing, and also builds trust and credibility due to the physical store - resulting in comfort and peace of mind for the customer when making a purchase.
Calling all HuffPost superfans!
Sign up for membership to become a founding member and help shape HuffPost's next chapter