In the growing world of technology, search engine optimization (SEO) still continues to play a very important part in online marketing. In a study by Experienced Dynamics, it was revealed that a page that is not optimized by SEO techniques would actually result in a 70% loss of potential users who would rather look for other relevant sites other than yours. This statistic alone will tell you how important it is to optimize your business' SEO in order to order in the highly competitive digital world.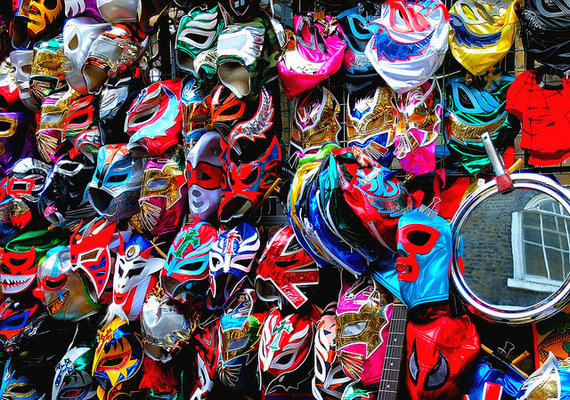 Image Credit: Flickr, chopstuey
While the Google algorithm is evolving every so often, it's not surprising that SEO techniques also change from time to time to fit the search engine algorithm. According to Kevin Rowe, founder of Rowe Digital, "Google's algorithm is updated over 600 times a year and becoming much more sophisticated in how they evaluate site's relevancy to the search term used, this is why we need to analyze the top rankings sites frequently to understand the latest ranking factors."
Therefore, businesses have to be up to date and innovative with our SEO techniques to evolve along with the search engine. Here are some tips that can help you out with your SEO.
1. Know How the Algorithm Works
Although you may never fully know how the algorithm really works, there are a few basic concepts you should know off if you want SEO to work for you. First off, the algorithm makes use of search spiders that detect information that are indexable.
The search spiders stick to the content that is most relevant to what a searcher is looking for. This is why keywords are extremely important in SEO. To come up with search results based on the keywords, Google uses three criteria: Relevance, which pertains to how relevant the content is to the searcher, freshness, which pertains to updated content, and quality, which pertains to how well put together the content is.
2. Develop Quality and Informative Content
How can you tell whether your content is of top quality or not? Usually, you can tell by observing your metrics of engagement, machine rating, and link analysis.
A search engine would usually measure how well searchers engage with your website in the search results. If a searcher clicks link at the top but then clicks the back button after a short period of time, then it means that your website doesn't satisfy searchers. If your website has a huge number of viewers that don't immediately click the back button after clicking on your site, then your site has quality content.
The next signal would be the machine rating. Machine rating is done by evaluating all content that goes through Google and taking out the low quality ones. This is in fact, a feature of the Panda Update. In order to be familiar with how this works, you must first know how the Panda update works for the Google algorithm. If algorithm doesn't screen out your website, then it has good quality content.
Lastly, there would be the linking patterns of your website. The more high quality sites that you are linking to your website, the better your website performs. This is why it pays to link authority sites or other popular sites in your content because you may ride on the popularity of these sites.
3. Ensure Great User Experience
Aside from what I have mentioned above, another thing that the Google Algorithm takes a look at would be user experience. It's quite hard to measure user experience since you can't see a page's bounce rate and other information like that. Instead, you may use social media reactions as a gauge.
Since most pages are already able to connect to social media through some small buttons at the side, you may use social media shares, retweets, likes etc. as a measurement as to how well your site is performing. If you have a lot of social media reactions, then you're doing a good job. Most websites would also have a comment page as well. If you have a lot of good comments, then it means you're on the right track. Also, Google takes a look at all of these shares, likes, retweets, reactions etc. This is a plus score on the rankings if your site is also performing well in social media.
These are some of the factors that may affect today's SEO and how to make use of them. It is very important to be up to date with the latest in SEO otherwise you may find it hard to drive traffic to your site. If you want exposure, you must know how to position your SEO perfectly.
Related
Popular in the Community