How To Do Exceptional Things Inexpensively
Travel is more than the seeing of sights; it is a change that goes on, deep and permanent, in the ideas of living.— Miriam Beard
Post #5 Think Globally, Not Locally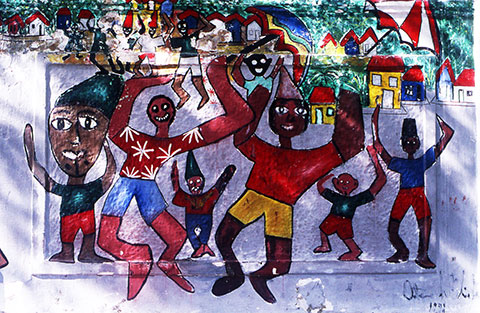 Some years ago, my boyfriend and I planned a romantic holiday weekend at an upstate New York B&B--the kind of place that today would be a $500-a-night "boutique" hotel. A couple of weeks before leaving, I saw a "Two-for-the-Price-of-One" sign in the window of a travel agency on Broadway. Fourteen days in Rio de Janeiro was one of the trips being offered; airfare, airport transfers, accommodations and breakfast all-inclusive. I went in, did the math, selected an Ipanema Beach hotel from the list of eight options, and booked a trip. The first thing I did when I got home was cancel both our B&B and Hertz reservations. We only stayed at the Ipanema hotel for one week. The second week, we rented a car and drove down the coast to Paraty. Adding in the cost of tickets to a soccer game at the famous Maracanã stadium, a few fabulous dinners and nights out listening to jazz, the two weeks in Brazil still cost less than the original three-night getaway we'd reserved in New York.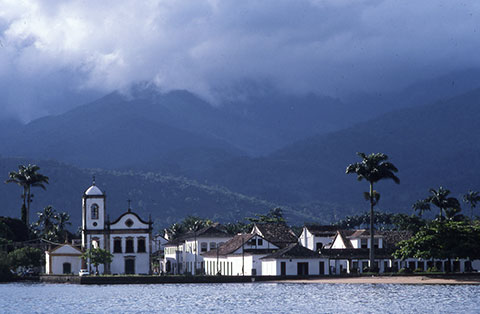 A flight from the east coast of the United States to the enticing faraway islands of Mauritius or Réunion in the Indian Ocean is quite expensive. But Mauritius and Réunion are popular holiday destinations for the French, similar to us "popping down" to the Caribbean for a week. If you fly from New York to Paris, then book a separate ticket from Paris to Mauritius on a special promotion, you'll save hundreds of dollars. Same holds true if you want to visit Cambodia or Vietnam. Members of a Frequent Flyer Program who want to redeem miles for flights or upgrades, can do so with fewer miles.
For those of you who live in an area where there's a large immigrant community, go to a travel agent in that neighborhood. Guatemalan, Nicaraguan, Indian, Russian, etc. Think about it. People want to visit their family back home for holidays, to show off a new baby, attend a funeral or birthday. There can be such heavy traffic between the United States and their country of origin, remarkable discounts on regularly scheduled major international airlines are often available. European Rail Passes supposedly do not work this way--officials swear it doesn't matter where you buy your ticket. Yet I recently bought a Pass on a French-language site that was $25 less than the same one offered on the U.S. site, which I found galling.
I want you to "think outside the box," or in this case more precisely, "think outside the country." Parents save to take their kids to Disneyland for a few days at considerable cost; why not a longer vacation to Holland for the same price? Is there a child out there who wouldn't be interested in seeing the Anne Frank House, sightseeing from a canal boat, taking bicycle trips in the countryside--sharing Gouda and bread picnics with their family?
And one more thing. If you think you've found the perfect B&B or hotel for your needs and the online site says "Full," pick up the phone and call. I don't care if the hotel is in Oman. When you tell the person who answers where you're calling from and how much you want to stay at their hotel or dine in their restaurant, I can promise you'll get the first cancellation. I'm frequently the guest in places that are "fully booked."

Paraty street scene An island off Paraty
Let me hear about your experiences. Ask questions. I'm happy to offer suggestions and look forward to solving challenges together. And check back every two weeks for my latest travel tips. Next blog: Live a Good Life.