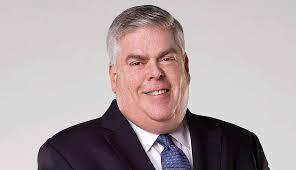 George: Welcome, welcome to Ideagen, Ideas Leader Radio. Today we have with us Mr. Kevin Donnellan from AARP. Welcome, Kevin.
Kevin: Thank you, George. How are you?
George: Wonderful. Great to have you on Ideagen Radio.
Kevin: Delightful to be here.
George: Kevin is executive vice president and chief of staff for AARP. He provides the link between the CEO and AARP's Executive and Leadership Teams working to implement the enterprise strategy, solve problems, and deal with sensitive issues before they are brought to the chief executive.
Prior to becoming chief of staff, Kevin served 8 years as AARP's chief communications officer. Under his leadership, AARP has become a 21st century media conglomerate, exploding the myth that Americans 50-plus are not wired into new communications channels. In 2011, 12, and 13, he was named to the Influence 100, the world's 100 most influential corporate communicators, by the Holmes Report. As chief of staff, Kevin continues to provide leadership and management for all internal communications, executive positioning, and public outreach functions in the enterprise.
Before becoming CCO in 2006, Kevin served AARP in a number of roles in advocacy, director of grassroots and elections, and legislative and public policy that proved critical to the growth and success of the organization.
Kevin is a member of the Ad Council Advisory Committee on Public Issues and chairs the group's Committee on Community and Stewardship. He is a member of the prestigious Arthur W. Page Society. He also serves on the advisory board of George Mason University's College of Health and Human Services. He is a former chair of the board of directors of the Long-Term Care Campaign and represented AARP on the Leadership Council of Aging Organizations.
Kevin came to AARP from Capitol Hill, where he was executive assistant to Representative Geraldine Ferraro. He holds Bachelor's of Arts and Master of Arts degrees in government and politics from St. John's University in New York. Kevin, my gosh, what an amazing bio and what an incredible impact on this country and the planet for your work at AARP.
Kevin: Thank you, George. It's a great job and I love what I do.
George: Well, that's a beautiful thing and it's a great segue actually to describing for us and our listeners, what is AARP's unique mission?
Kevin: Our mission is to enhance the quality of life for all of us, regardless of age, as we age. We do that by championing positive social change and, we hope, delivering good value for folks through advocacy, information, and service. We were founded almost 60 years ago by a woman named Dr. Ethel Percy Andrus. She gave us the motto "to serve, not to be served." It is something we still to this day AARP very much lives by. What we really see is a society in which everyone gets to live with dignity and purpose and to fulfill their dreams and goals.
In fact, I just tweeted out this morning, relevant to something else we're doing, a quote from Dr. Andrus from the 1960s where she said, "This is a country where it's wonderful to be young. It also must become a country where it's wonderful to be old."
That so much describes what it is that we're doing. We're really trying to make it a country where that everyone, regardless of age, gets to fulfill their goals and dreams. George: Kevin, what an incredible answer and perspective on such an important issue regarding aging and our entire population and the way AARP is truly making an impact with your leadership as well.
Today we have with us Abigail Weiland as well from Ideagen. Welcome, Abigail.
Abigail: Hi. Thank you. Kevin, thank you for that perspective on AARP's unique mission. I would love to hear what inspired you specifically to join AARP.
Kevin: Sure. As you heard from the introduction George did at the top of the show, I worked on Capitol Hill before coming to AARP. When I worked on the Hill, I spent a lot of time focusing on aging issues, partly because the member of Congress who I worked with represented one of the ... Her congressional district had one of the oldest aging populations in the country. We spent a lot of time working on aging issues. That's where I got into aging issues. When I decided to leave the Hill, I was attracted to AARP because of their mission. I have to say, when I got here I thought, I'll do this for a couple of years and then I'll try something else. Here I am now, 30 years later, still at AARP.
The main reason I'm here ... Well, there are actually two. One is, again, the mission of the organization. It's a fantastic mission. As I said earlier, I love what I do and I think that's important. I think you have to believe in what you do and want to get up and go to work every day and feel like you're making a difference, and I do. Secondly, we have an absolutely fantastic staff here at AARP. Unbelievable professionals who are all very much dedicated to the mission of the organization and that makes this a great organization. That's why I joined AARP. That's why I was inspired to join here, and it's why I've been inspired to stay.
George: Kevin, that's amazing. 30 years later, that's inspiration at its best.
Kevin: The gentleman that hired me at the time, I said, "Two years. I'll give you two years." Here I am, 30 years later.
To be continued with Part II of the Exclusive Ideagen Interview Series.
Part I of a multi-part Exclusive Ideagen Interview series.
Calling all HuffPost superfans!
Sign up for membership to become a founding member and help shape HuffPost's next chapter
This post was published on the now-closed HuffPost Contributor platform. Contributors control their own work and posted freely to our site. If you need to flag this entry as abusive,
send us an email
.