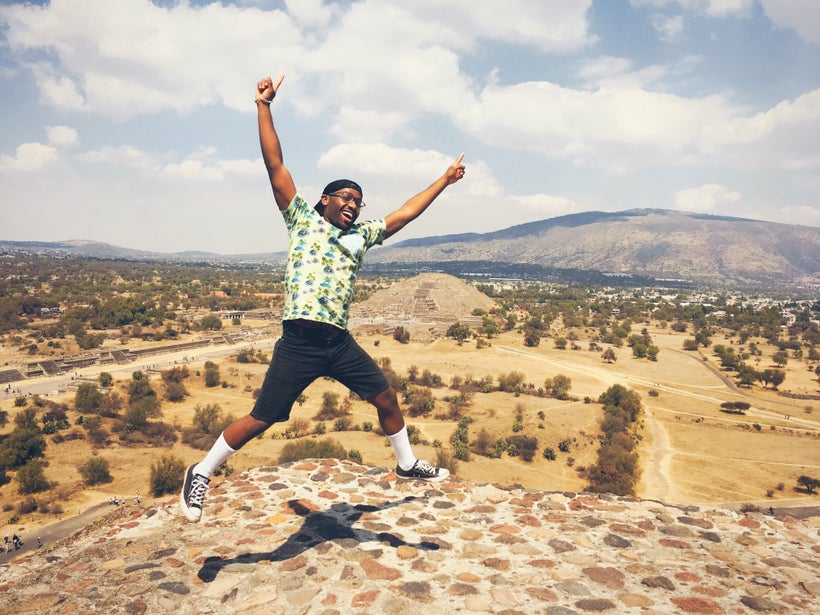 "Our world is both a playground and a treasure hunt". Austin Yarbrough
We hear so much about what millennials are not doing that I wanted to interview one amazing young man that's traveling the world and discovering his destiny. Meet Austin Yarbrough. This interview will inspire you and take your mind to different places that you haven't traveled. My hope is that you will begin to explore through travel and also move closer to what you were born to do.
YS: Tell me a little about yourself?
AY: Because I have always been an inquisitive individual, my teachers and professors appreciated me because I would ask many challenging questions. I believe this unending desire for answers to the unknown plays a major role in why I find our world so interesting. Our world is both a playground and a treasure hunt. With clues and puzzle pieces scattered in all regions of the globe, it is as if traveling allows me to piece together a greater understanding of what life is.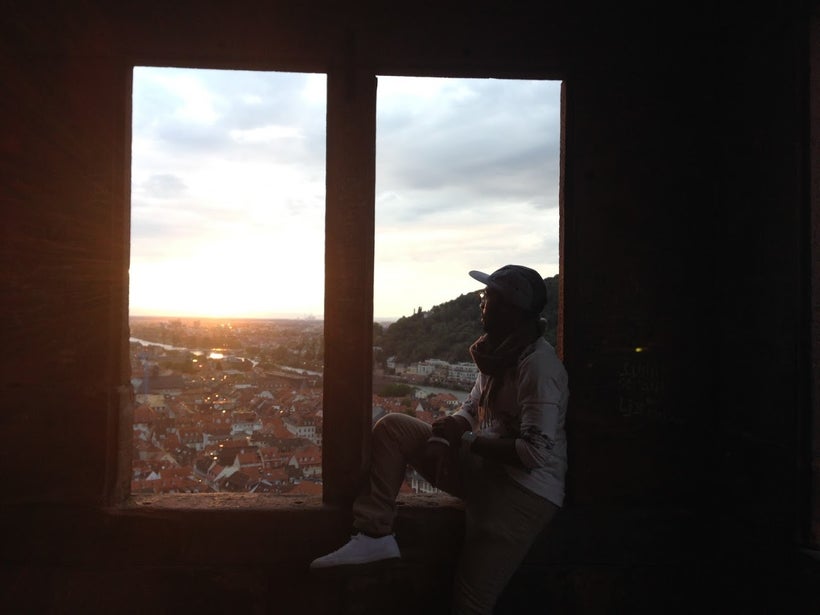 My free spirit is passionate about exploring the wonders of our world and being someplace far from what I am used to. It is not as if the norms of everyday aren't a blessing, because every here-and-now is certainly a gift. However, it is getting lost and finding a way back, the continuous appreciation of stumbling across a beauty that is gifted to only a few, and the exchanging of perspectives thousands of miles from where I eat and pray that give me so much life.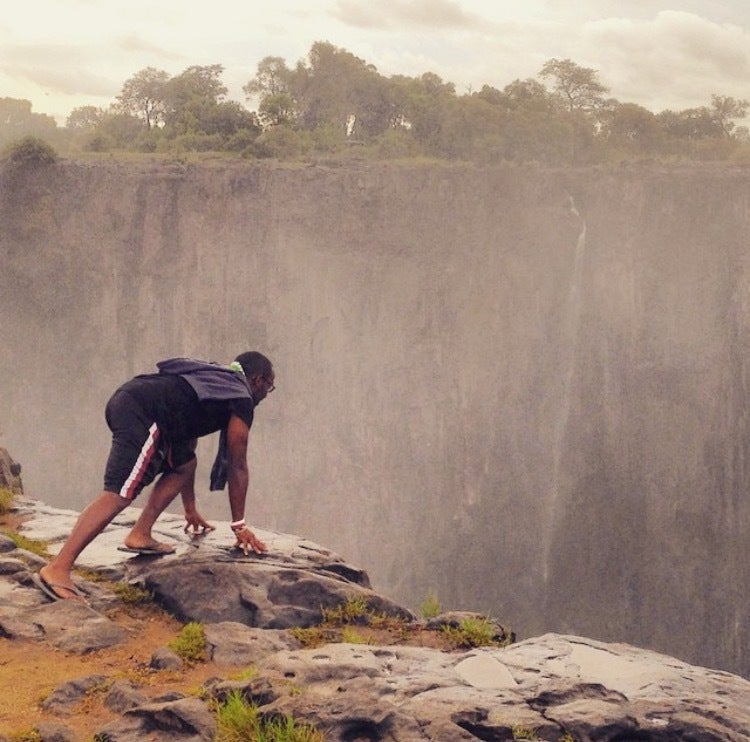 YS: What made you become interested in traveling?
AY: I cannot pinpoint a particular event or thing that sparked it. However, I believe that my circumstances growing up are the biggest culprits. My parents taking me on flights to London and Tahiti at the age of 5 and 6 could have been a way it all started. At 7 years old in japan, I saw beautiful landscapes, ate delicious udon entrees and saw the first versions of what we later in America called smart phones. At that age, having already traveled to many foreign places, being somewhere new was nothing to be scared of. Culture shocks were foreign to me. To me, going somewhere thousands of miles away was exciting and pleasantly unpredictable. So part of my travel interest comes from my family's desire to explore. But I also think that much of it stems from how I was designed. At home, we have travel magazines that come in the mail. I salivate just by looking at the covers. I want to dive into the crystal blue waters of Phi Phi Island, Thailand and climb mount Kilimanjaro. I want to sit down and meet with the natives in Bali…I want to do everything and go everywhere!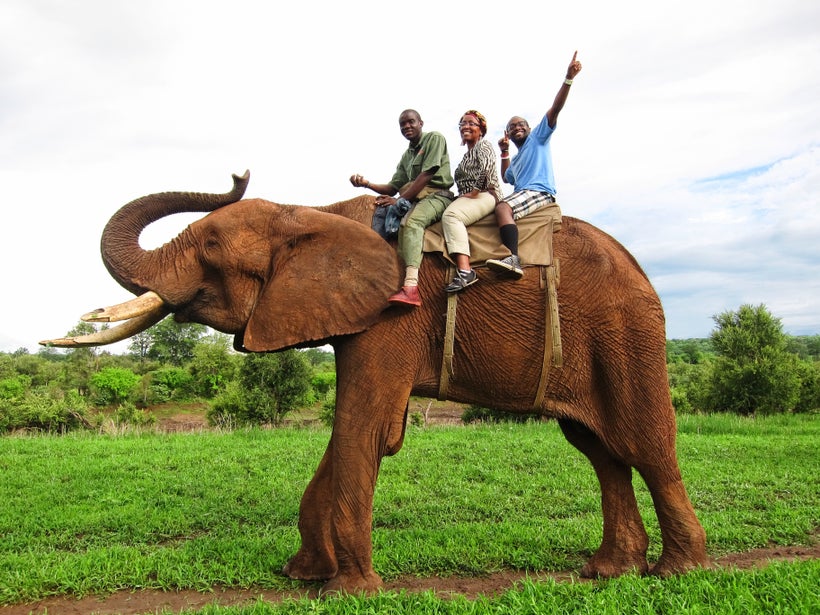 YS: How old were you when you took your first plane ride?
AY: My first most memorable flight was to London, England when I was five years old.
YS: What was your first international trip?
AY: I was conceived on the Nile River. I'll assume this doesn't count. When I was just an infant, my parents took me to Belize and El Salvador. But the first trip that I can remember taking outside the country is London, England. At 5 years old, the London Bridge and Buckingham Palace did not really mean much to me. However, I distinctly remember a place called Sega World, which had a bunch of indoor rollercoasters and arcades. This was about 18 years ago. Unfortunately, it no longer exists. It was at Sega world in London where my dad bought me my first watch and my first bottle of cologne. I had a small collection of red double decker busses to bring home. London was also the first place where my mom held my hand through the subway, which I learned the British referred to as the tube. These are just a few great memories I have of London.
YS: What place stands out the most for you and why?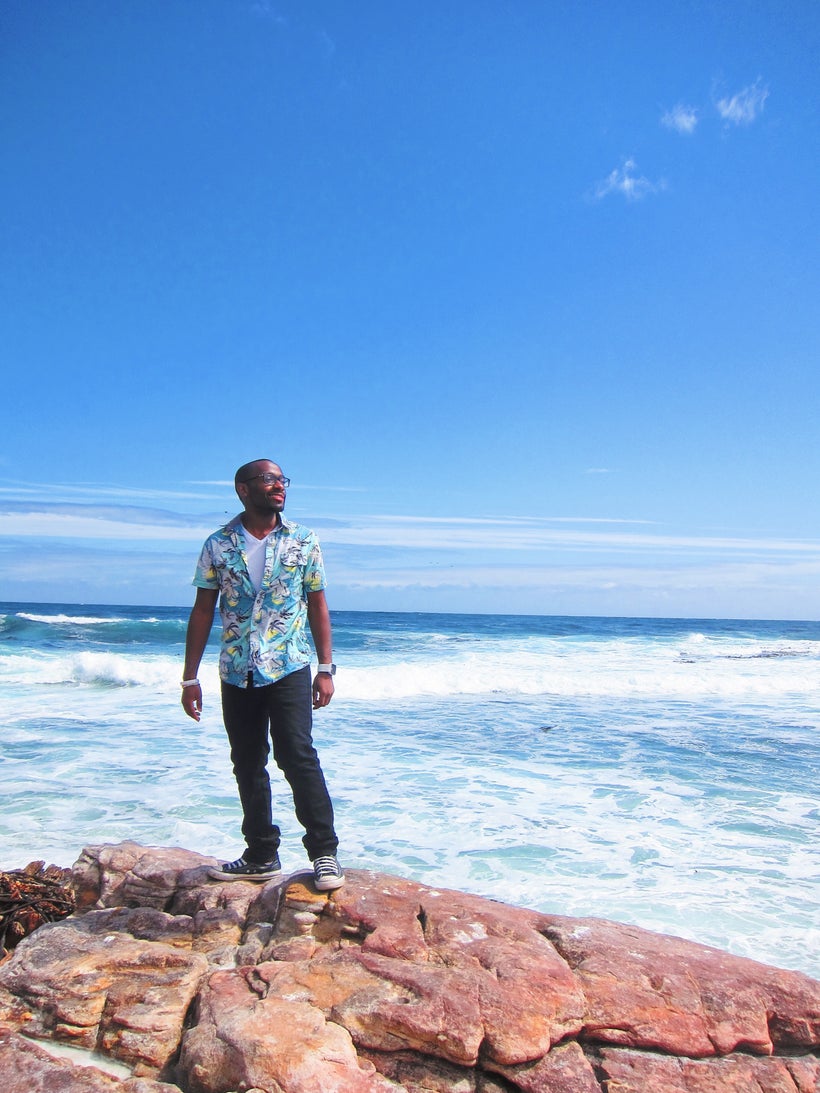 AY: When I ask myself this question, an answer never presents itself. I will say that every place I have visited has touched me in a positive way and made me want to return or even stay. Though Tahiti was one of my very first trips as a child, I still remember our hut that sat on the edge of the beach. I was astonished at how colorful the coral and fish were through my goggles as I snorkeled nearly 2 decades ago. Tahiti still stands as one of the most exotic places I have ever visited. However, the vineyards surrounded by mountains and cliffs in the Franschhoek region of South Africa had some of the most breathtaking views as well.
Slovenia has snowcapped mountains that huddle around deep blue lakes frequented by majestic, white swans. I had unforgettable experiences in Mexico City too. The pyramids of Teotihuacán are magnificent. They rival and almost share the exact same blueprint as the pyramids of Giza. Barcelona is special as well. The city's architecture is inspired by the brilliant Catalonian modernist, Antonio Gaudi, and is unlike any architecture in the world. The city is stitched together with palm trees, perfect weather, and steadily eases into the Mediterranean Sea…I can go on and in grand detail about all of my fantastic visits. To do that I would need to write a book…which is actually a great idea! Unfortunately, it is just too plain difficult to choose one that stands out.
YS: How have you changed since you started traveling internationally?
AY: I have traveled to roughly fifty different countries. They all have expanded my palate. It has opened my mind to different ways of living and how to interact with people. While, the differences most of us fight over are on the surface, engaging with different cultures allows one to understand that we are all connected on a deeper/spiritual level. If we get everyone to explore areas outside their comfort zone, dig past hair thickness, religious garments, sexual orientation, skin complexion, I believe we can eradicate misunderstandings and petty aversions that keep us from being a united species.
The biggest personal change that I have experienced is that I have learned to appreciate my country. Though I can never leave soon enough to anywhere other than these United States, my land is just as unique as any other. I've learned that much of life is how we perceive it. Our perspectives shape every aspect of our lives. I have a created a habit of looking for the beauty in other countries and also learned to look for the beauty in my own. And I love how varied and vast our American landscapes, food, and people are. Much of my country is still left to be explored.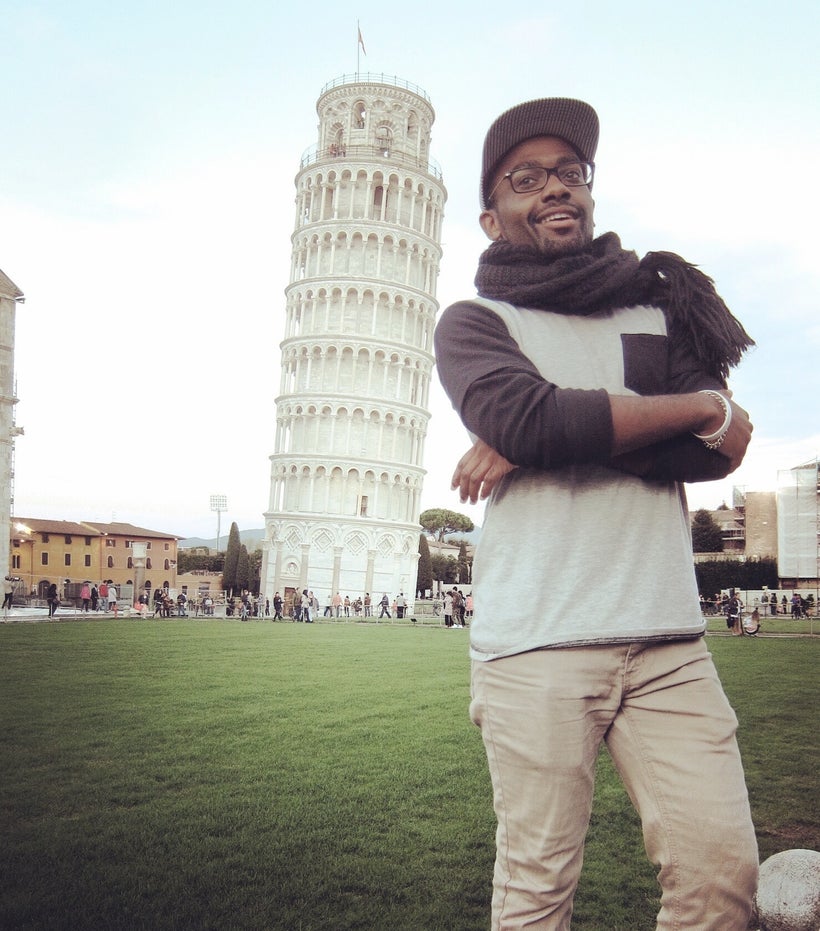 YS: What would you tell a young person who wasn't sure about taking an international trip?
AY: Life is about experiencing. The reason why we do anything is to experience the things we think will bring us joy. Not wanting to travel is one's prerogative. But what if there are answers to problems and perspectives that you haven't yet considered. What if the tandoori flavors in India inspire you to become a great chef? Or what if you finally encountered your significant other while meandering the cobble stoned streets of Prague? The world is a very large place with much to be discovered, or at least to be discovered by you. Open mindedness is key. One who chooses to be blind to his/her surroundings cannot possibly grow and shape his or herself. So I would encourage you to be open to the endless possibilities around you. Traveling should be more educational than it is an act of leisure. So soak as much as you can and come back to your world with a new, beautiful, and inspiring point of view.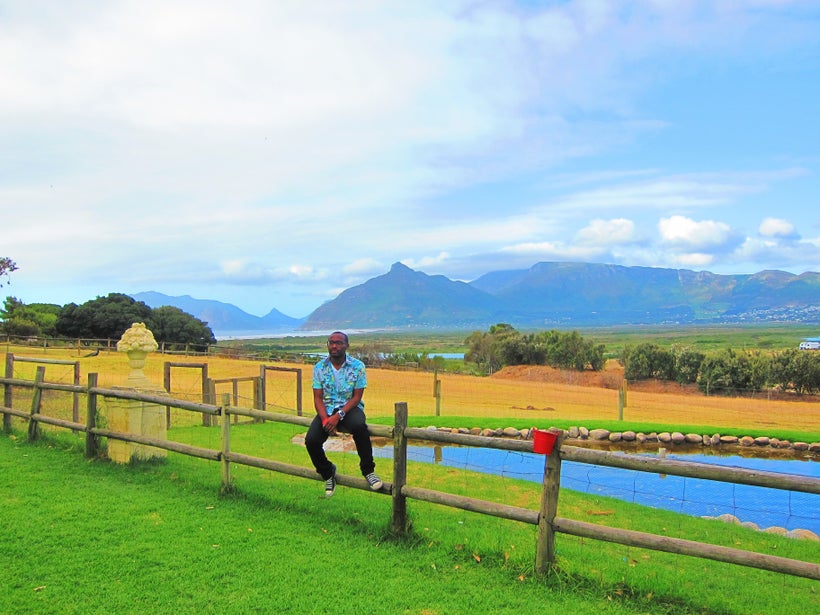 YS: Tell me about a person you met that still stands out to you?
Che is a girl I met at a hostel in Salzburg Austria. She is an amazing individual. Though we only spent three days together, we did everything. She was so open minded, energetic, and loved to try new things with me. We ice skated in the city center by the Christmas markets and went to museums together. I have not yet visited her in hometown of Seoul South Korea but I still stay in touch with her. I am so thankful I got to meet such a wonderful human being.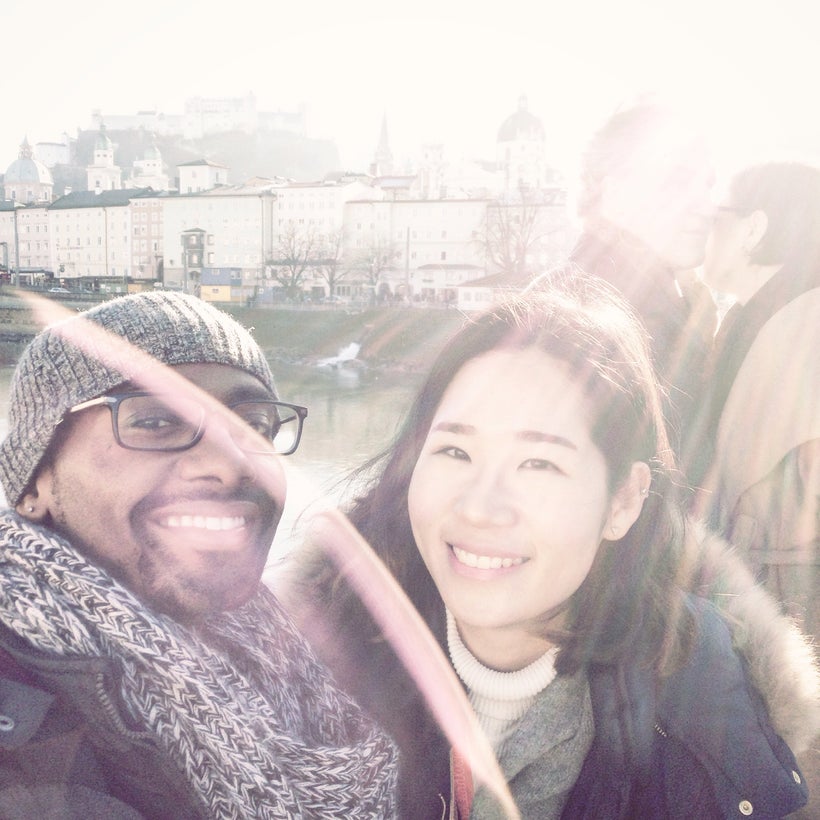 YS: What tips would you give when preparing for a trip?
Pack lightly! Do not over pack. A common mistake is to lug a huge suitcase with all your favorite outfits. I think that an important component of traveling is being mobile. When hopping flights and trains I like to be able to move without being worn down by luggage. When I lived in Germany for six months, I brought a backpack with my laptop and a carry-on sized suitcase with only five outfits in it. When I needed clothes I would simply treat myself to some new shoes or new pants in the country I was in – a problem solved AND a souvenir.
Be open to getting lost. Ask people for directions. Be willing to talk to the person next to you on the train. Try to speak the language. Try fried cow brain. I know eating cow brain may sound strange but "when in Rome"… create a memory! And study before you go. Research the history of the country and the political system. This way you can have something to talk discuss with someone else to have a better understanding of the culture. It is as I said; traveling should be more educational than an act of leisure. So take as much in as you can. And have fun doing it!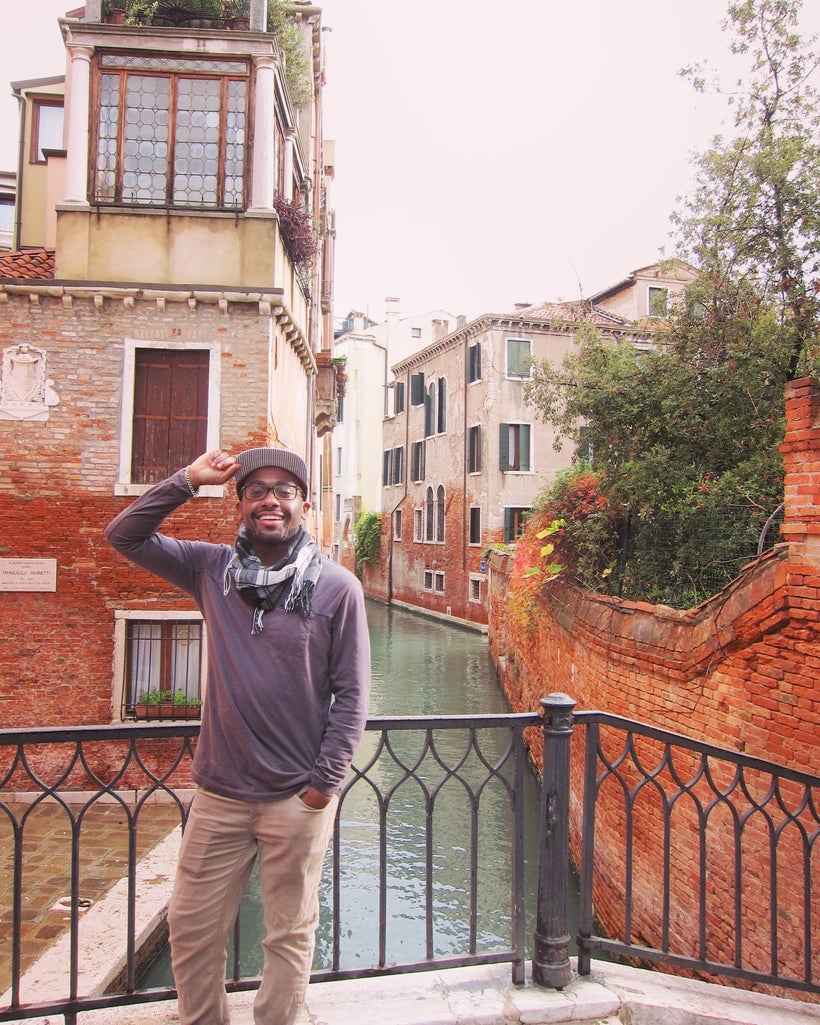 YS: What is next for you?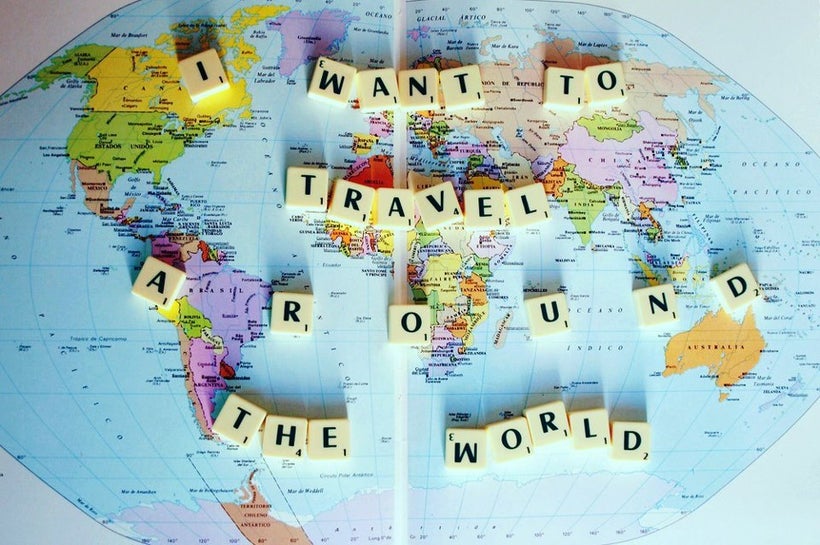 I have much on my agenda. It's summertime and the Caribbean is a beautiful place to explore. Jamaica is the next destination for the month of July. Afterwards I will revisit South Africa to say hello to my mother who will be working there. The biggest adventure that I am thrilled about is Vietnam. I landed a teaching job in Hanoi for 2018. Southeast Asia has been number one on my list of places I would like to visit for years. Now I am finally going to be able to tour Laos, Cambodia, Thailand, Vietnam and Indonesia. So much to do and learn.
Be sure to follow @moreaustin on Instagram to explore the world with him.
"The world is a book, and those who do not travel read only a page". Saint Augustine
Calling all HuffPost superfans!
Sign up for membership to become a founding member and help shape HuffPost's next chapter
This post was published on the now-closed HuffPost Contributor platform. Contributors control their own work and posted freely to our site. If you need to flag this entry as abusive,
send us an email
.