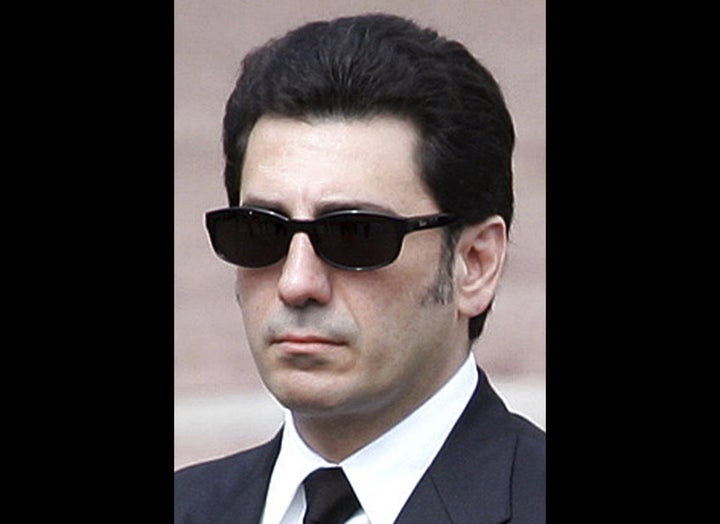 Last week I was having lunch with a longtime friend, who happens to be a professor of Political Science. We chuckled over how differently we register the world around us. "I look at things more from a broad, economic or political angle, you know," she said, tapping me on the shoulder lovingly, "But for you -- your vision is funneled through the human experience." She was right.
And she proved me right again a few days ago when I heard of the tragic an untimely death of Prince Ali-Reza Pahlavi, the youngest son of the late Shah of Iran and his wife, Empress Farah Pahlavi. Prince Ali-Reza, 44, was found dead by Boston Police early Tuesday morning from a self-inflicted gunshot wound.
Titles such as King, Queen, Prince, and Princess conjure up similar visions for people all around the world. We tend to project our deepest fantasies onto these titled heirs, envisioning them larger than life, super-human almost, as if they glide through life in a world of privilege.
My image of the royal family of Iran was largely shaped by my recollections of the pageantry, celebrations, and ceremonies broadcast on television when I was a young child in Iran. It was only a year ago, when these abstract and all-too-mythical ideas transformed into something more grounded and rooted in reality.
Being the great arts patron, Her Majesty Farah Pahlavi, made an appearance at my book party in support of my work. I was taken by her generous gesture and her infinitely calm demeanor as she was being mobbed by the many guests who wanted their photographs taken with her. She had an upright and regal demeanor, no doubt, but she was approachable and exuded a warm human quality of kindness. She was not what I had imagined, nor was she the image that was portrayed on T.V. or the media. She was simply an elegant and sincere lady who "was delighted to be amongst so many other compatriots."
So, it comes as no surprise that upon hearing the sad news of Ali-Reza's passing, I was not thinking of conspiracy theories or political back stories, I was thinking how a family bares the pain of loss in such difficult times. The great equalizer amongst all people, whether royalty or not, is life's experiences and its emotional undertow that pulls us ever more deeply into feeling the experience. Tragedies such as this cut through political divides and bring us back to the fundamental percepts of life. We are reminded that we are all vulnerable, and the experience of losing a beloved son, brother, or friend is deeply felt no matter where your station in life.
Those who knew the late Prince described him as an intelligent, unassuming, fun-loving, yet introspective young man who had a deep attachment to his country and his heritage. As a matter of fact, after having gotten his B.S. from Princeton and M.A. from Columbia, he went on to do his postgraduate work in Ancient Iranian History at Harvard.
Perhaps he had a strong pull to relate to what seemed to be absent in his life -- a homeland, a sense of connection to his father, his grandfather, and ancestry. How could he have not? After all, he was forced into exile at the age of twelve, and spent the next few months trying to find a country that would give offer them shelter and provide the necessary medical attention for the dying Shah. As a grieving young boy, how did he reconcile the deep, intimate father-son experience with what was being said by the Islamic Republic or political analysts for that matter? Friends noted that in his 20's, he had grown a mustache that resembled his grandfather's and kept it for years. Others recall how he took pride in other Iranians who had come to the U.S. and had forged a successful life.
Then tragedy hit again. Many account that he had an especially close bond to his sister, Leila, who died in 2001 at the age of 32. With these turn of events, the family once again plunged into another wave of sadness.
Many people, especially of my age group, have responded viscerally to these unfortunate news. It is the sense of unrealized potential, a young man cut down in his prime that behooves all of us. After all, Princess Leila and Prince Ali-Reza are of my generation. They were displaced at the cusp of adolescence, where typically the budding young adult is undergoing the early stressors of identity formation. We wonder and ask ourselves, "What shields us from these seismic changes in life? What happens when one is groomed and trained to hold a particular position in life, only to see it crumble in a matter of days?"
After all, as adolescent emigres, we had our own share of confusion and adaption to new circumstances. But the scrutiny and pressure on royal members must have been something that we can't even fathom. Those early months of the revolution were tumultuous indeed. I remember one day, as we were making our way to our new house in Los Angeles, we noticed the road barricaded with police. Demonstrators were chanting and throwing empty glass bottles. Rumor was that the Shah's sister's residence was nearby and demonstrators had come to set fire to her house. My generation of friends dealt with many changes, but I doubt that many faced this level hostility.
Yet, when interviewed, friends remember Prince Ali-Reza for all the things that he truly loved -- skydiving and flying, his love for music, books, and backgammon. Many mentioned his sense of humor, his ability to bring laughter to others' faces, and his gift for mimicry. And of course, it goes without saying that he was described as being "a sensitive and gentle soul with a great sense of loyalty to his family."
The poet David Whyte once said, "When we lose the one you love, we lose our connection to what he or she loved the most in life." It may be a particular melody in the voice of a stranger, the unique curve of a smile, a favorite meal sitting before us at the dinner table, a certain scent on a pillow, or the special way the one we have lost made us feel that reawakens those great waves of yearning and pain.
Ali-Reza was no different than anyone else who feels the aftershocks of loss, and nor are his family and friends, who once again will tread that well-traveled, all-too-familiar inner landscape of grief.
Related
Popular in the Community