Eric Sundermann, the head of content at music publication The Fader, was fired on Monday "following a prompt internal investigation into allegations that senior executives were made aware of over the weekend," according to a spokeswoman for the publication.
The investigation occurred after remarks about Sundermann's behavior appeared on Twitter on earlier this week, according to Billboard. 
The publication also noted that president and publisher Andy Cohn was also under investigation for "enabling Eric and looking the other way," which a representative of the company later denied in a statement to Variety.
In a statement to the outlet, Fader co-founder Jon Cohen said: "Over this past weekend, allegations regarding Eric Sundermann were brought to our attention. On Monday, management investigated and we determined that the allegations were a true violation of our employment policies. Our team quickly stepped in and terminated our working relationship with Eric that evening."
The statement went on to say that Sundermann's firing was "not taken lightly."
"There is no point at which an abuse of power will be tolerated, nor is there any point where sexual harassment should be accepted," it said. "Going forward, The Fader will continue to strive to make its community, and its workplace, a safe space for all employees, no matter the circumstance."
The Fader did not provide specific details about the nature of the allegations against Sundermann. 
Hired by The Fader in December 2018 as its first head of content, Sundermann's prior roles in media include a five-year stint at Vice's music vertical, Noisey, and later editor-in-chief at the publication in November 2015. His work has been published in The Village Voice, Complex and Rolling Stone.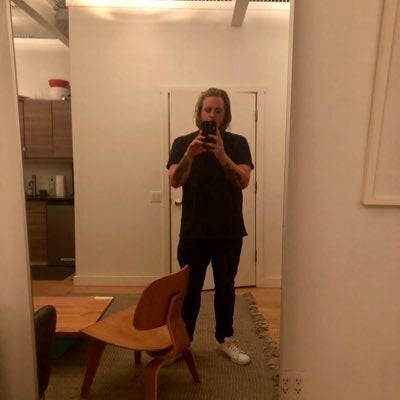 One former Noisey employee, who requested anonymity out of a concern for retribution, said that a group of a half-dozen Noisey employees in September 2018 was aware of allegations of misconduct by Sundermann and met in secret to discuss how to handle the information (the source did not detail the nature of the allegations).
The group eventually decided to confront Sundermann and ask that he resign, but an employee at Vice who'd heard about the allegations filed a complaint with HR. The investigation launched at Vice after that complaint made it so that the employees were explicitly told not to confront Sundermann until after the investigation was over, according to the employee. HuffPost has reached out to Vice for more information and will update this report accordingly.
Calling all HuffPost superfans!
Sign up for membership to become a founding member and help shape HuffPost's next chapter