Six years ago, I set a goal for myself: to get my car (the fagbug) to all 50 states. It became a tangible goal that I chipped away at one state at a time as I set out to make and promote my documentary ( Fagbug, Netflix, 2009) about my travels in my once-vandalized, now-rainbow-striped Beetle. After three years of touring, the fagbug and I reached 48 states (all but Hawaii and Alaska). I continued to tour for the next three years while sitting at the number 48, asking at every lecture, "If you were me, wouldn't you want to get the car to all 50?" Everyone at every event said, "Yes." This past fall I decided, "This spring, I'm going to do it!"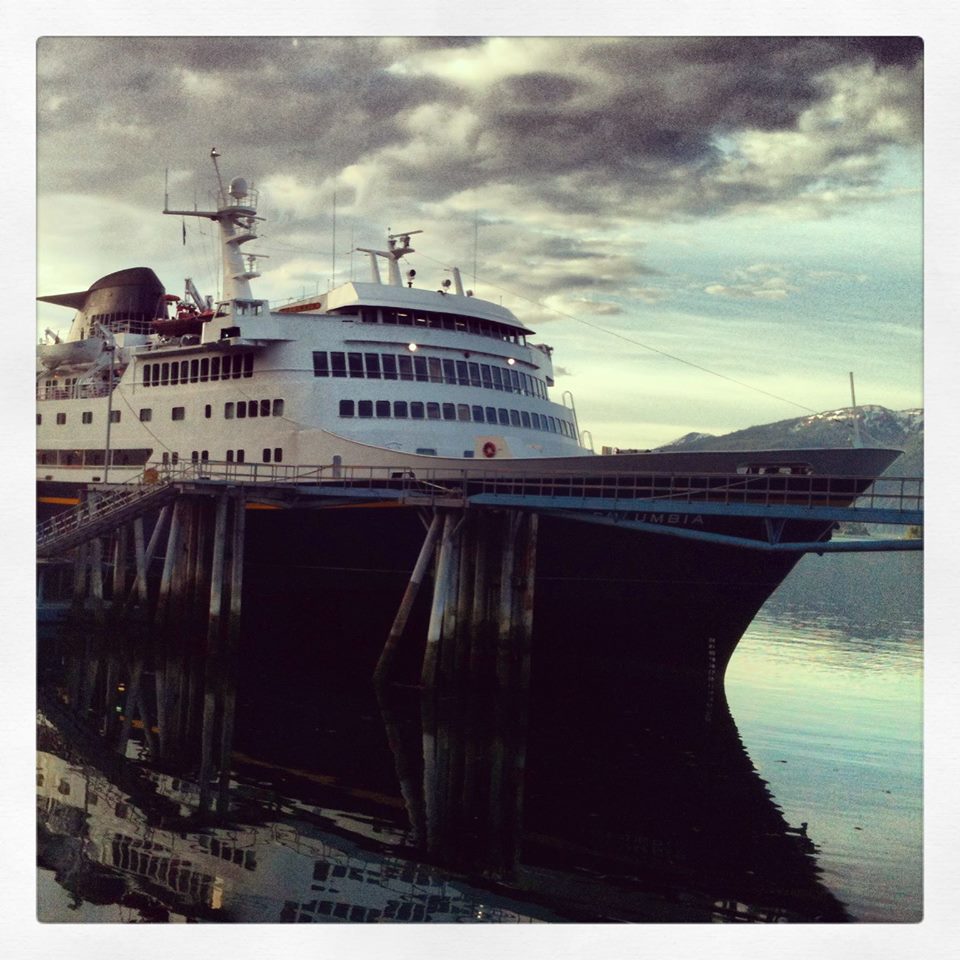 To get the fagbug to Hawaii and Alaska, I went carless for 54 days, flew on 14 planes, had the car shipped (on a boat) four times, rode with it on a ferry for four nights without a cabin to sleep in, and interviewed people in seven different languages (including sign language).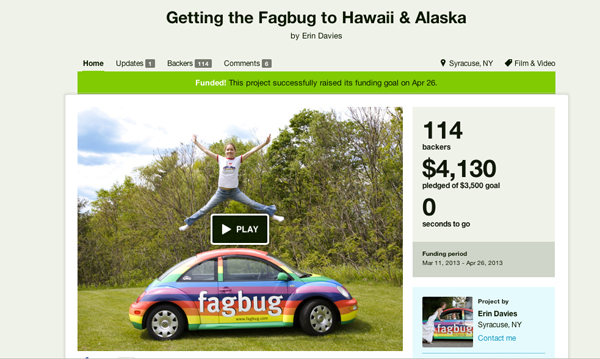 To pay for the trip, I launched a Kickstarter campaign, raising $4,130; booked myself every day for six weeks; drove from New York to California; shipped my car from San Diego to Maui; flew home for two weeks; flew from New York to Maui; was in Maui for six nights; shipped my car from Maui to Tacoma, Wash.; flew home for three weeks; met my car in Tacoma (after my mom tried to convince me not to go); got stuck there for four days (shipping delay); and drove almost 90 straight hours over the course of five days, arriving in Anchorage at 5 a.m., only to leave the following morning.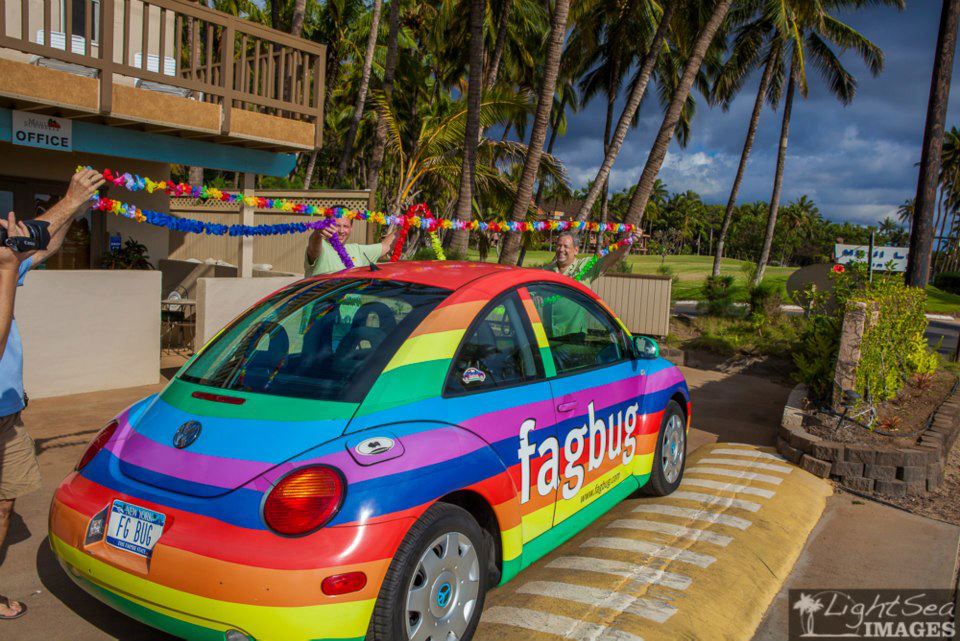 The rickety old (2002) fagbug endured eight car repairs along the way.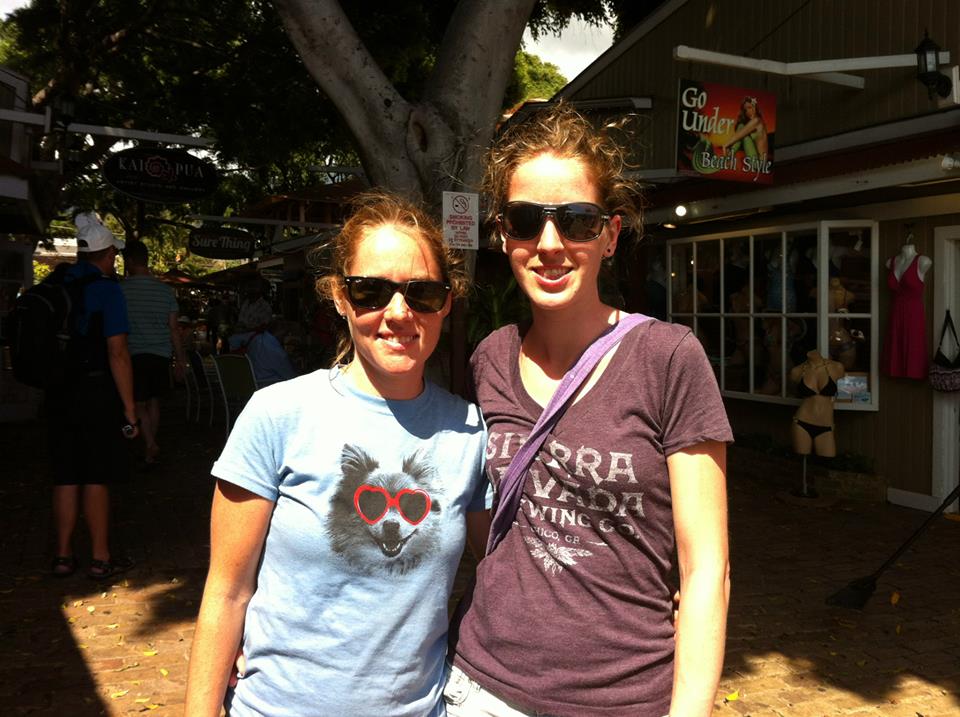 On my way out west, everything went wrong (mechanically, technologically, and logistically). It was frustrating and hard. When I first saw my wife Sonya at the airport in Syracuse, we hugged, and I sighed, "That sucked." I typically tour alone and call home with updates. Regarding Hawaii, Sonya told me, "I'm not going to have you call me from Hawaii and tell me how it is. I'm going."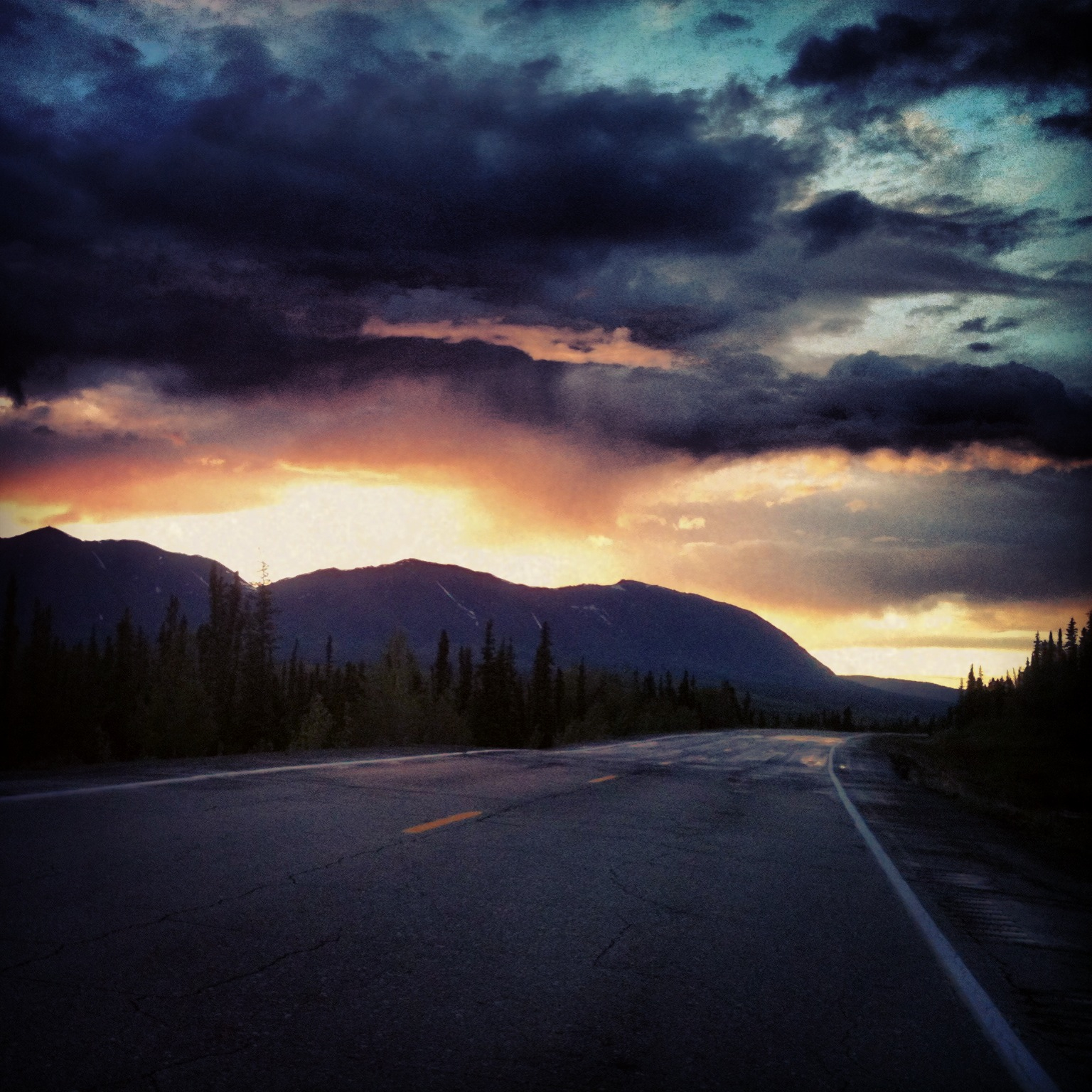 After getting back from Hawaii, I told Sonya, "The rest will be easy. All I have to do is drive." Sonya replied, "The hardest part is yet to come." At 11:17 p.m., I realized I'd taken a wrong turn. I hadn't seen anyone since the "Anchorage" sign that had had a "left" arrow at a "T" in the road. I went left for two hours (52 miles, to be exact) as the man at the border had told me to do. Up until making that turn, I'd seen plenty of signs for Anchorage, but I hadn't seen one since.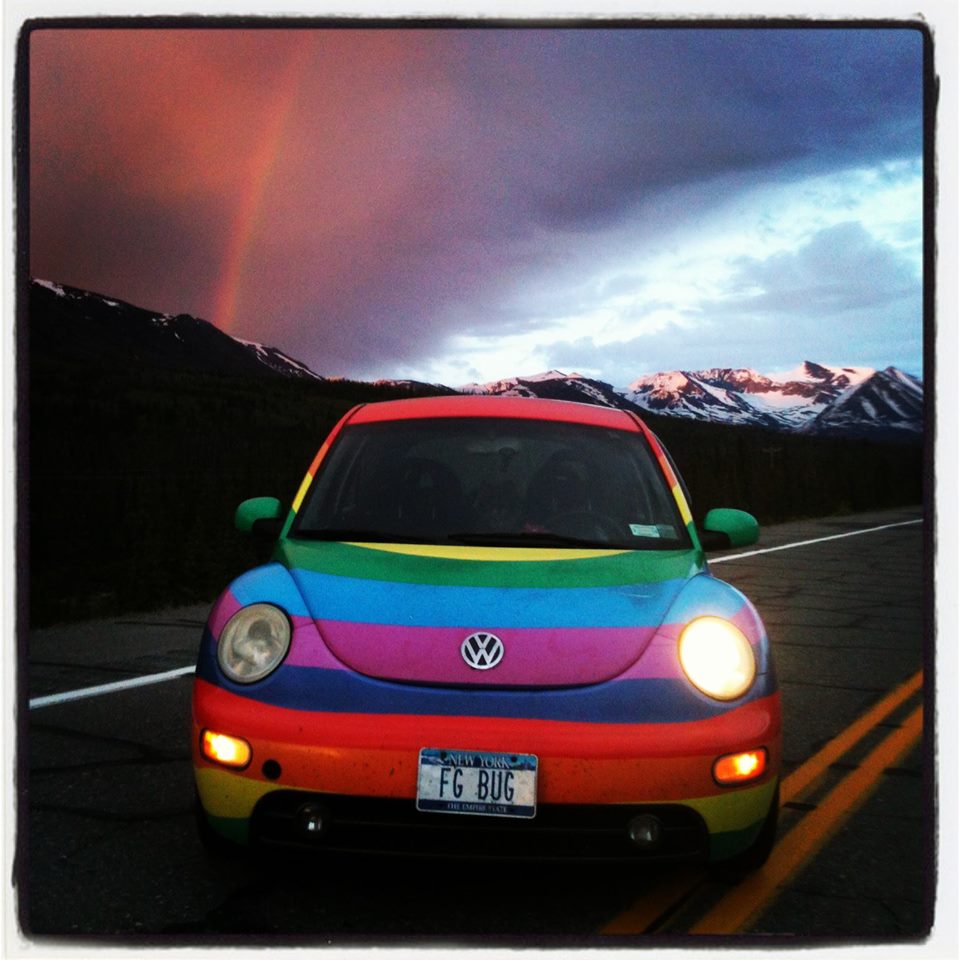 Shortly after I saw a rainbow in the sky, I began to wonder, "Am I going the right way?" In my rearview mirror, car lights approached. I pulled over and waited. "Is this the way to Anchorage?" I asked.
"No, you have to go back to the T in the road," the man said.
"I don't think I can make it doing the rest of the drive in the dark."
"As dark as it is now, it's the darkest it's going get all night." This was my breaking point and saving grace.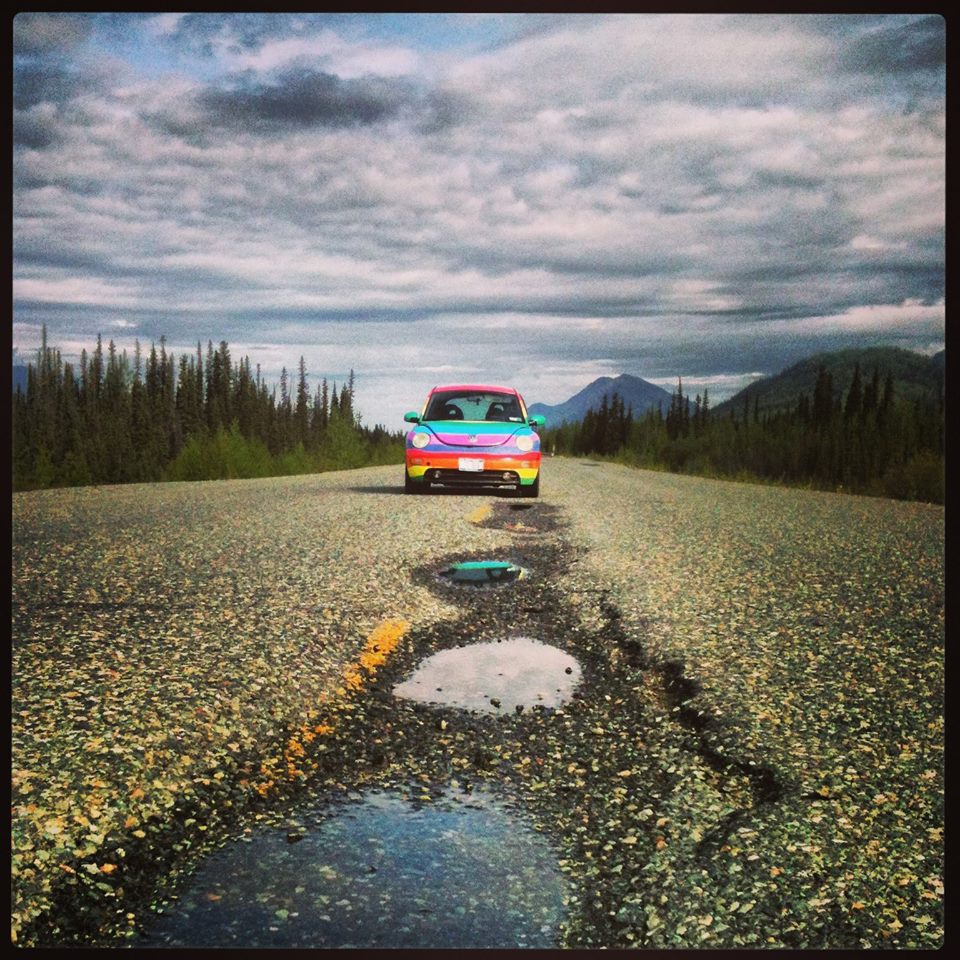 A phone conversation I had with my dad (while stuck in Tacoma) circled through my mind: "It's a long way to go just to say you did it."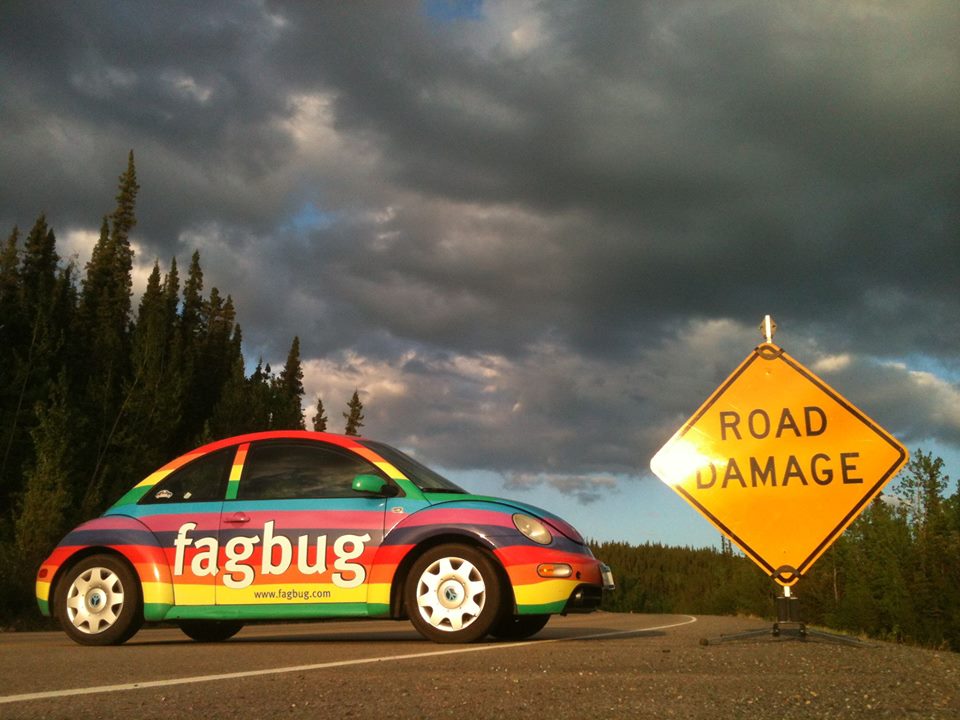 To get my car to Alaska, I went five days without regular access to food (I paid $24 for a pizza in Haines Junction, the only good meal I ate), bathrooms (I peed on the side of the road three times, once while being followed and photographed), cell service (Sonya helped plan stopping points, but one night I couldn't reach her and thought I'd be sleeping in the parking lot of a closed lodge until a bear approached), affordable gas stations (it cost $120 to fill up my tank, compared with the normal cost of $50), lodging (there were no hotels, just extensions of gas stations that close promptly at 9 p.m., with no hot water), roadside assistance (I brought an emergency kit, but I regret not bringing a spare tire), access to technological needs (there was nowhere to buy an SD card, but I'm glad I brought what I did), drivable roads (there were potholes and shut-down gravel roads galore), highways (I didn't see one for five days), animal shelters (I had a wild dog block the road and chase me; I wanted to help him, although he pissed on my car three times), and sleep (I slept a total of 17 hours in five nights).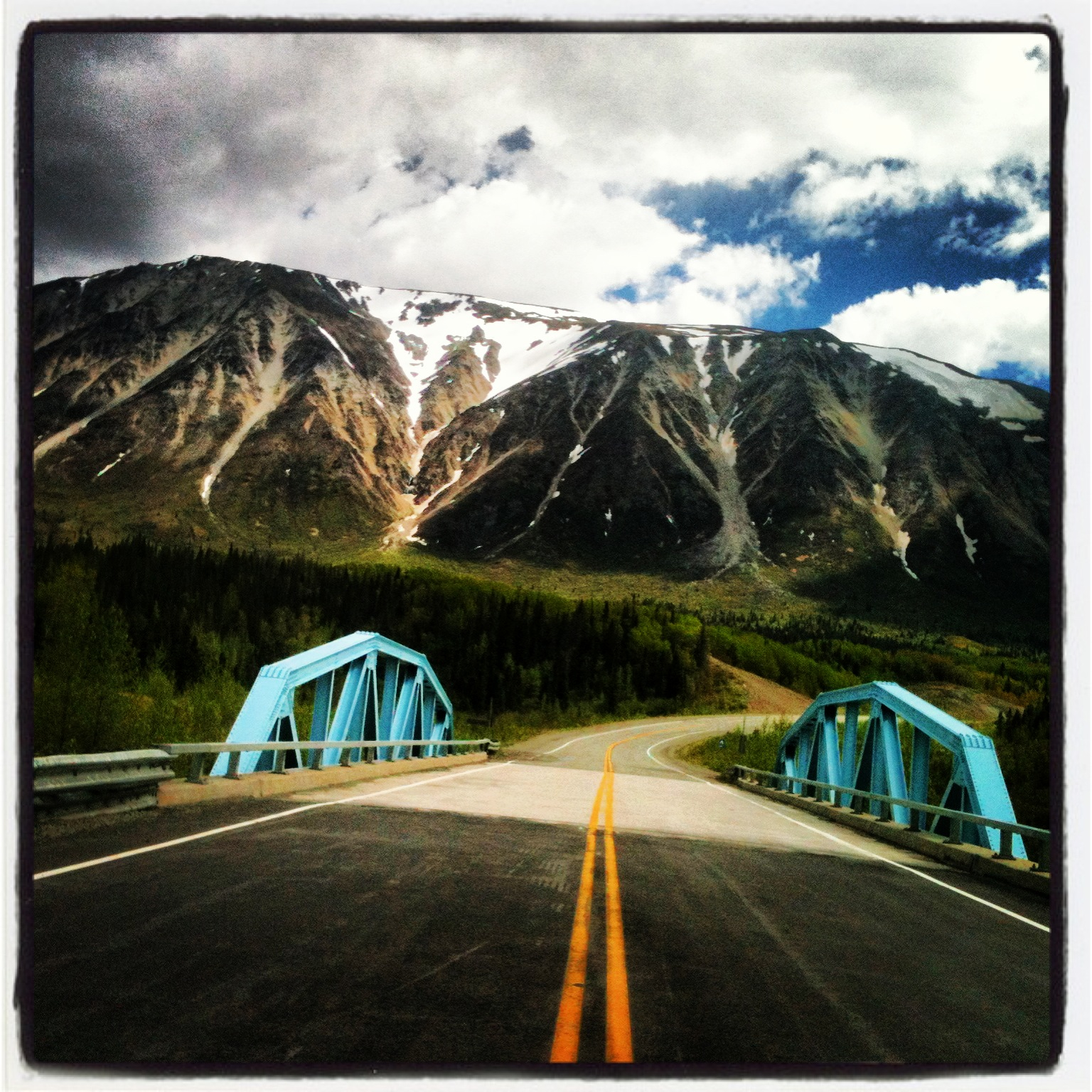 All in exchange for experiencing the most epic views, vast wildlife vistas, and daunting solitude.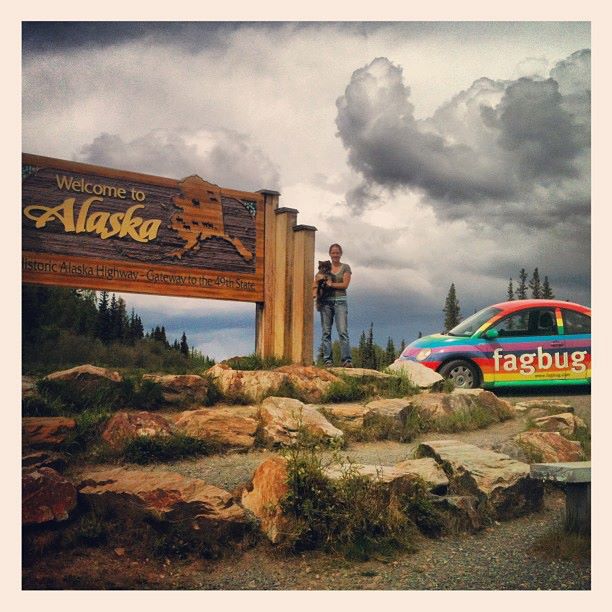 Memorable moments include making it to the "Welcome to Alaska" sign with my dog Hoosick; being introduced to my 50th state by an accomplished, straight, married cross dresser; having a 22-foot leis put on my car in Maui; seeing "fuck you faggot" at a lookout in British Columbia; witnessing the beauty of Muncho Lake; having a stranger pay for my hotel (sharing it with another stranger); picking up a hitchhiker who had no fear of dying (my only fear); learning that in Indonesia gay people have it made in some ways (e.g., it's illegal for unmarried straight people to share a hotel, but not for gays); being told by Floridians looking for gold that marriage is between a man and a woman, "no ifs, ands, or buts about it"; interviewing a gay male fisherman who's been happily married to a straight woman for 20 years; meeting a straight Christian female who's in love with a transgender male; interviewing a gay man who told me that when he sees two men in front of him holding hands, "I step back, want to say something to them, but don't. I do everything I can to not appear gay."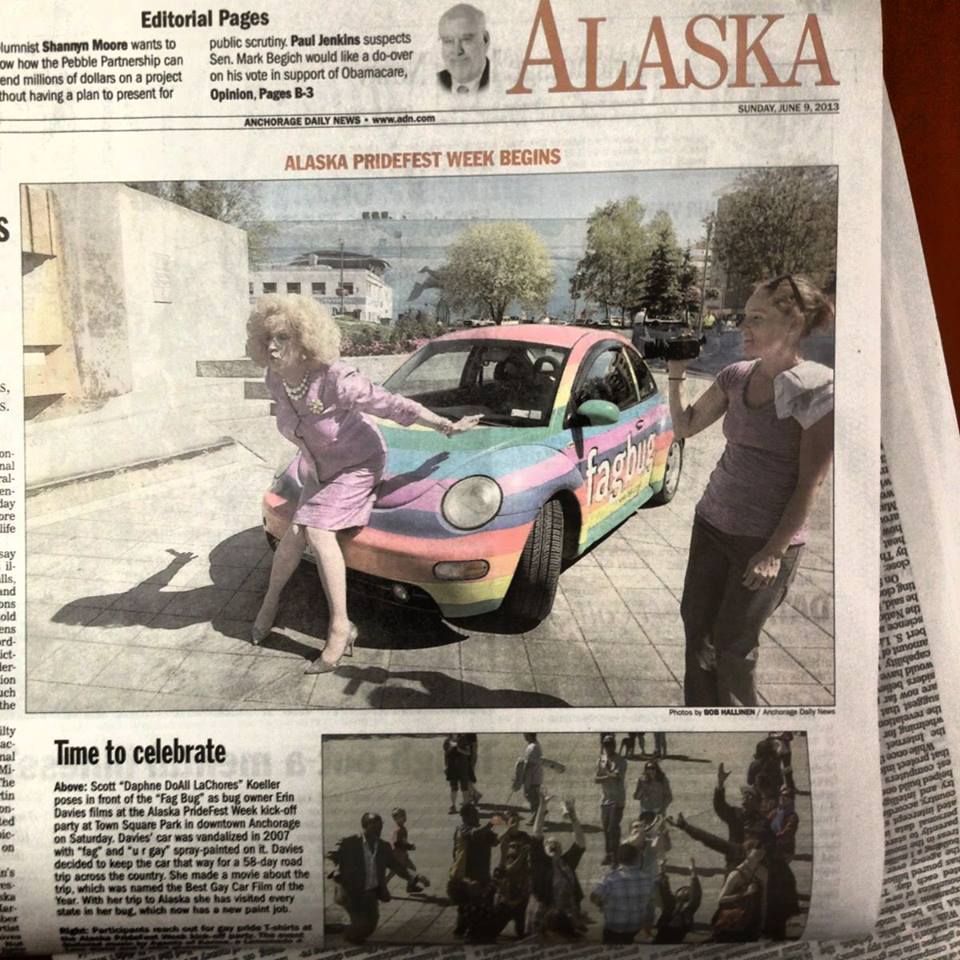 As an artist who travels and interviews people regularly, I'm awestruck by how funny, bizarre, rich, and endearing the interviews and obstacles I faced in getting the fagbug to Hawaii and Alaska were.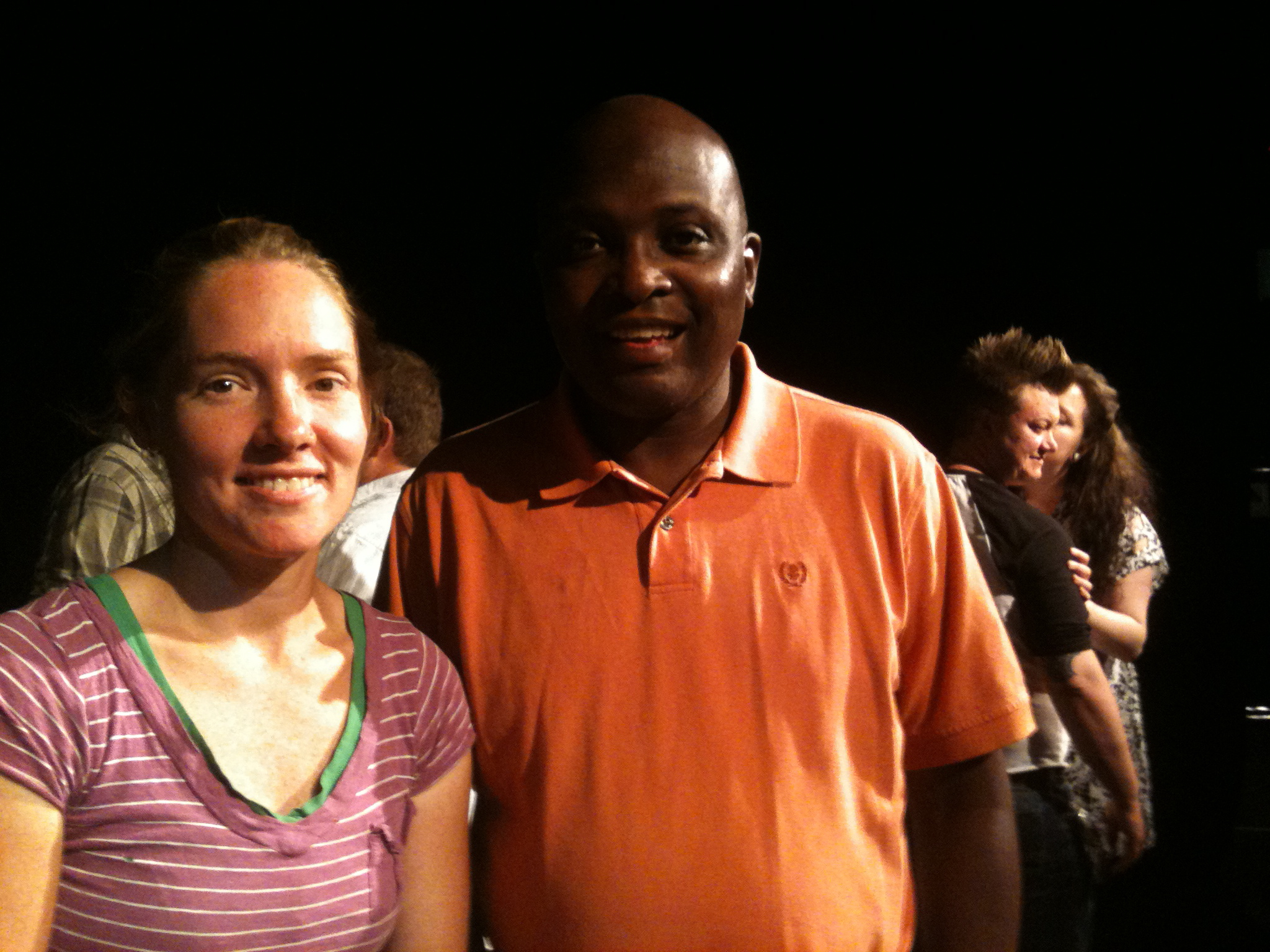 You drive for hours not knowing what you would do if you got stranded. You literally need people, and they need you. We lose sight of this concept with all our distractions and shields.
Stay tuned for my sequel documentary about the trip, titled Fagbug Nation, coming out this February.
Related
Popular in the Community