Happy Passover - Happy Easter! As always, I focus on the sugary for these joyous holidays - chocolate treats that promise even sweeter days in the spring and summer to come. Two of the below specifically note they carry kosher items, but ask at the others about possibilities.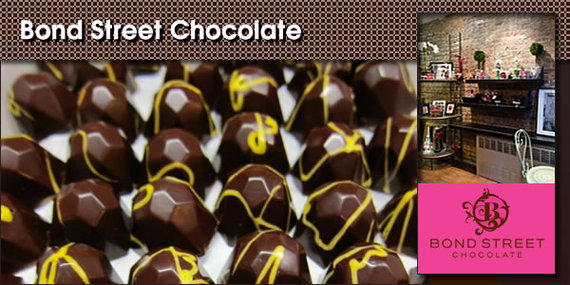 Bond Street Chocolate - 63 East 4th Street
Looking for something different? Try alcohol-infused dark chocolate bonbons, solid bars, and even a Divine Collection of 24 Carat gold dusted chocolate statutes of Jesus, Moses (Buddha and Ganesh, too). Closed on Monday.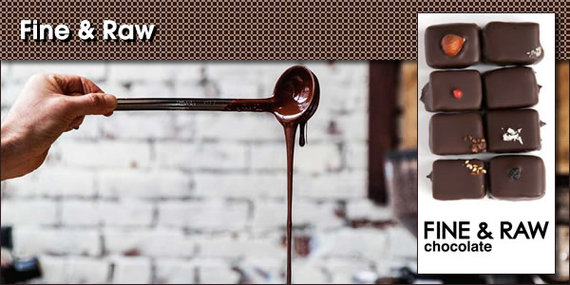 Fine & Raw - 288 Seigel Street, Brooklyn
How can you not love a company that says its mission is "to save the world through silliness and chocolate?" Chocolates made as sustainably as possible to help preserve the rainforests, eliminate toxins and pollutants - even down to the packaging!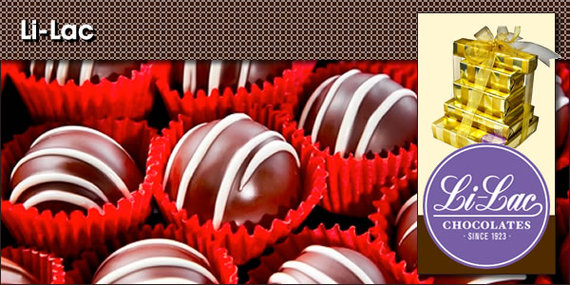 Li-Lac - 40 Eighth Avenue -- Grand Central Market - 68 35th Street, Brooklyn
Founded in 1923, Li-Lac uses classic recipes and techniques with high-quality ingredients, to create a huge assortment of artisanal chocolates. It's one of my favorite places in the city.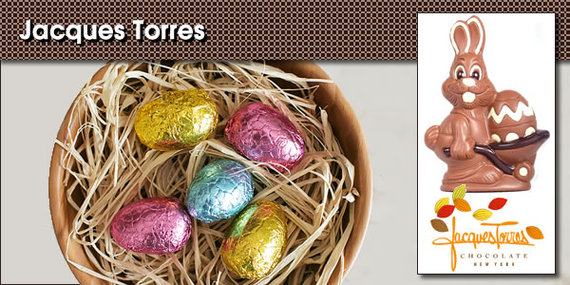 Jacques Torres - Multiple locations
Torres was a pioneer in opening a shop and factory in DUMBO, and now has spread his chocolates and pastries around the city - while maintaining the extraordinary taste and fun!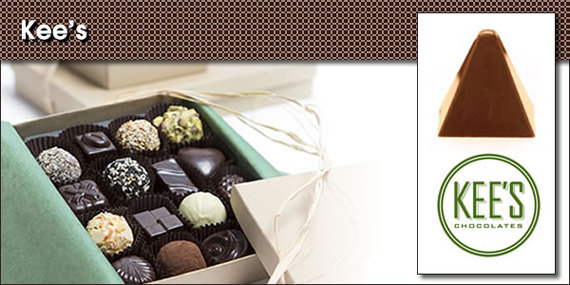 Kee's - 80 Thompson Street - 452 Fifth Avenue - 315 West 39th Street
Made by hand by Kee Ling Tong, these chocolates combine the freshest ingredients - so flavors can vary by the day depending on what's available and up to her exacting standards. Of course, there's nothing wrong with going back every day ...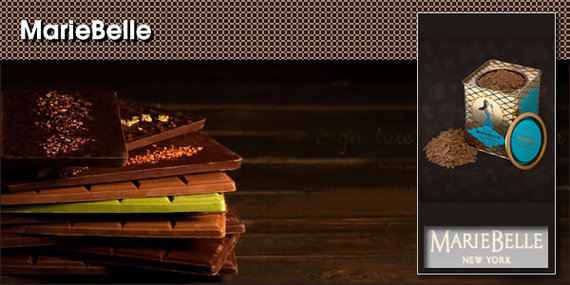 MarieBelle - 484 Broome Street
Chocolates made from the finest Criollo cacao (just 10 percent of the world's chocolate production) with a Latin American flair from Honduras-born Maribel Lieberman. Look for some non-traditional flavorings including green tea!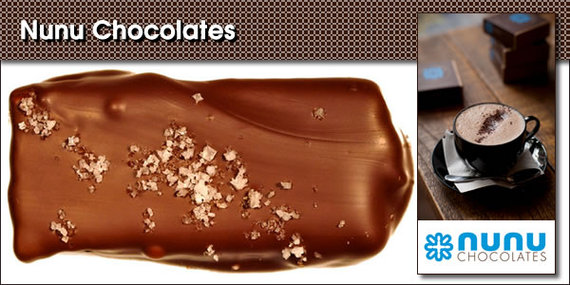 Nunu Chocolates - 529 Atlantic Avenue, Brooklyn - 179 Fifth Avenue, Brooklyn
Made on site, these chocolates come from sustainable farms in Colombia with some inventive flavors, particularly the hot chocolate drinks (absinthe, among others). The Park Slope shop also has a Tap Room, so you can have a beer or glass of wine (or of course some frozen or hot chocolate) while you shop.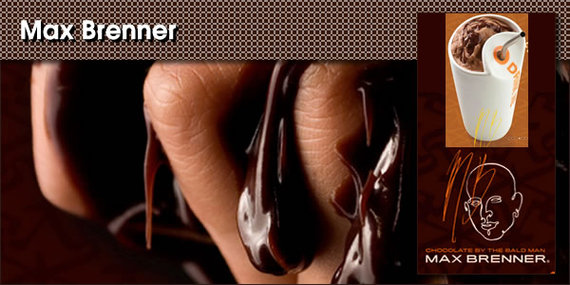 Max Brenner - 841 Broadway
This chocolate bar and restaurant is pure indulgence - have a meal (with chocolate cocktails), indulge in amazing chocolate desserts, then take some home to enjoy!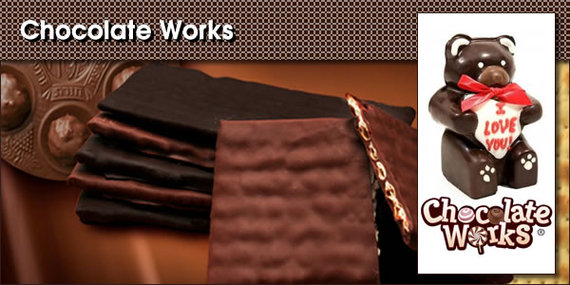 Chocolate Works - 641 Amsterdam Avenue - 1410 Lexington Avenue - 110 Montague Street
Come here for wonderful Easter bunnies and eggs - and items specifically for Passover (rabbinically certified Kosher) including chocolate-covered Matzoh. Multiple locations in New Jersey and Long Island.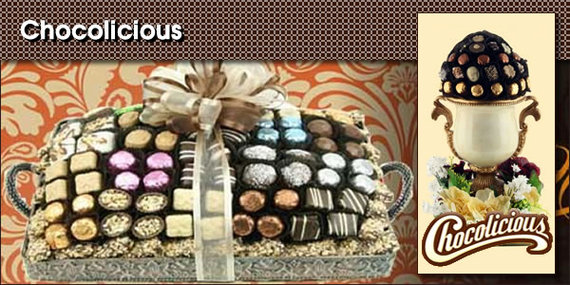 Chocolicious - 175 Division Street, Brooklyn
Kosher chocolates, candies, dried fruits, and nuts are the specialty at this shop near the Williamsburg Bridge. It's great for gift baskets for all occasions.
Happy Holiday and Happy Shopping!
Calling all HuffPost superfans!
Sign up for membership to become a founding member and help shape HuffPost's next chapter