Remember when a day at the beach or your annual summer vacation meant getting away from it all, including the phone? I don't, either. While I'm all for disconnecting, that definitely doesn't mean leaving any of my beloved electronics behind. And, yes, it's easy just to hit your friendly neighborhood superstore for your camera, camcorder, home theater needs -- or even your nanny cam. But the city has any number of great independent retailers that can offer amazing selection and service, and some of the highest-quality luxury brands that the major chains in town might not carry.
Among my favorite places to buy great gadgets:
Crazy for Cameras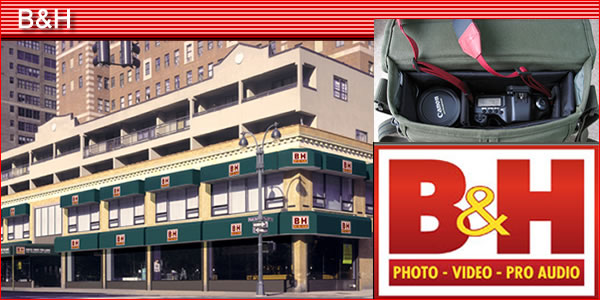 B&H - 420 Ninth Avenue
Whether you're a rank beginner, dedicated amateur or a audio/video professional, you can find what you need here -- from your favorite point-and-shoot to flat-screen televisions to the most sophisticated sound systems for your store or studio. All at great prices. Note: closed on Saturdays and Jewish holidays.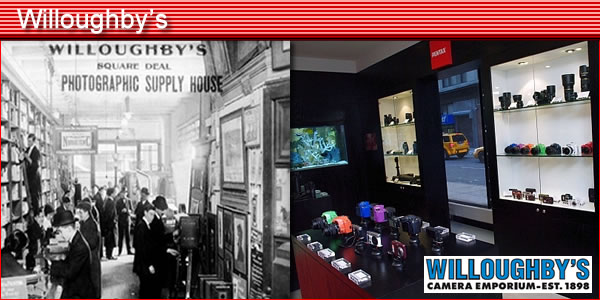 Willoughby's - 298 Fifth Avenue
New York's oldest photographic equipment store opened in 1898, and still sells the latest cameras, lenses, camcorders and binoculars from all major brands, including Leica.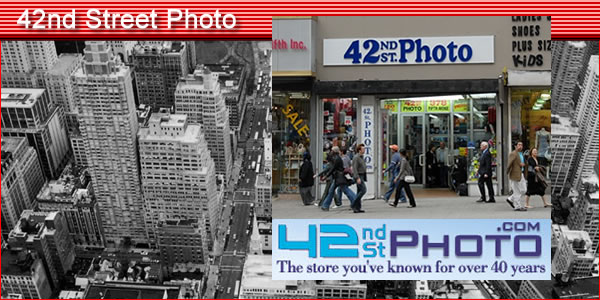 42nd Street Photo - 378 Fifth Avenue
Not sure what camera or camcorder will work for you? Between the wide selection of cameras (including some for Europe's PAL format) and expert advice, you're bound to walk out a better photographer! Closed Saturdays.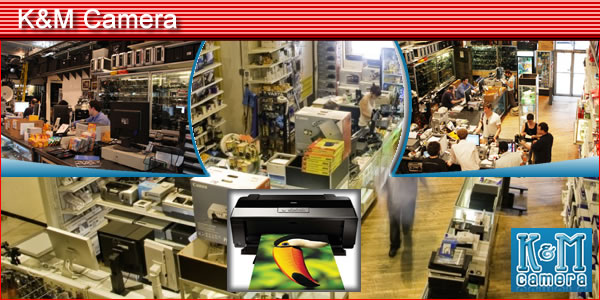 K&M Camera - 385 Broadway
This shop is all about customer service and education, with a knowledgeable staff ready to walk with you to fill your photography needs, including darkroom equipment. You even can rent a camera (including Hasselblads!) to see if it works for you. Students and educators get exclusive discounts.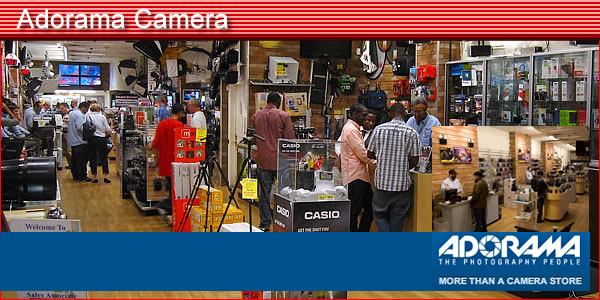 Adorama Camera - 42 West 18th Street
I love the online videos and articles that teach you how to use your various cameras, and of course the superstore has a full selection of cameras, computers and printing equipment. What's really great is the selection of previously owned equipment, allowing everyone to get in on the action at a great price! Closed Saturdays and Jewish holidays.
Terrific Theater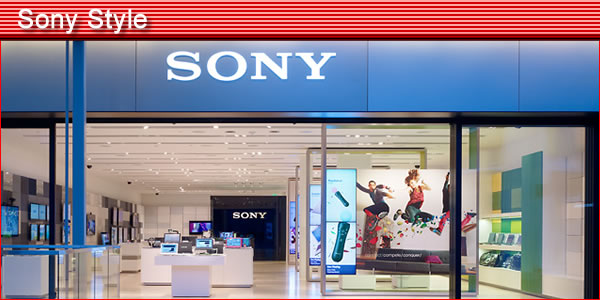 Sony Style - 550 Madison Avenue
Sony is a busy company, making everything from computers to cameras to Playstation to televisions to Blu-Ray players. Samples of all are displayed here for fun -- and for purchase.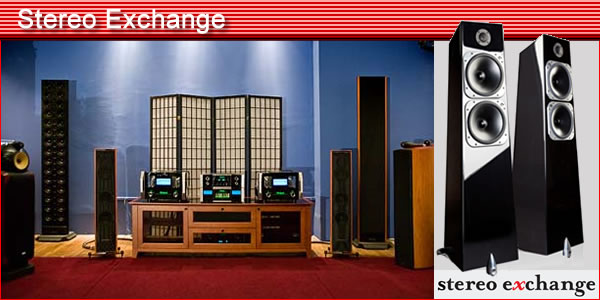 Stereo Exchange - 627 Broadway
Find the finest brands for the truly discerning audio and videophile, including Marantz -- and then watch as your home theater is installed by their experts and calibrated to look and sound its very best.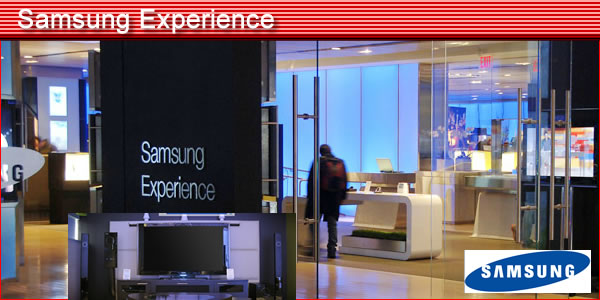 Samsung Experience - The Shops at Columbus Circle
Unlike many stores, which places electronics behind glass, Samsung wants you to touch and play with its latest cutting edge technology, including LED and Plasma TVs, home theater systems, Blu-Ray players, phones and computers.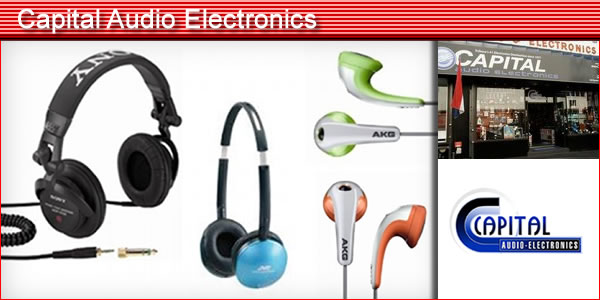 Capital Audio Electronics - 120 Duane Street
A Tribeca mainstay before Tribeca was cool, and still family operated, Capital remains dedicated to offering the newest technologies, including small appliances -- and delivery is free in New York City for all televisions 32" and more.
Special Sounds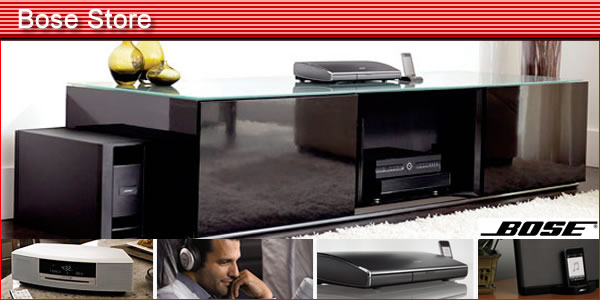 Bose Store - 10 Columbus Circle
Simply the best sound -- for your iPod, stereo, television or home theater system, in the smallest package around. Schedule an in-home consultation for your home theater here.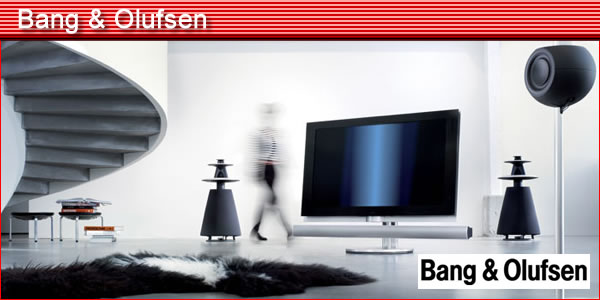 Bang & Olufsen - 952 Madison Avenue - 330 Columbus Avenue - 927 Broadway - 63 Greene Street
Around the world, Bang & Olufsen is sound, offering the finest systems for your home and car, and amazing headsets that will make your iPod a symphony hall. The stores recreate the environments you'll use your equipment in, so you can select the right products for you.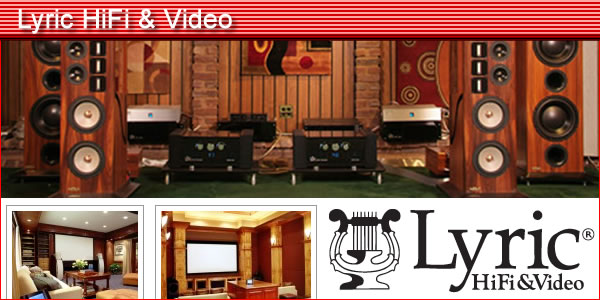 Lyric HiFi & Video - 1221 Lexington Avenue
Founded by electronic engineer Mike Kay, and now owned and operated by his key employees, this store is all about personalized service and state-of-the-art equipment. Designers used to consult with Kay about the products, and Lyric pioneered remote-controlled audio installations!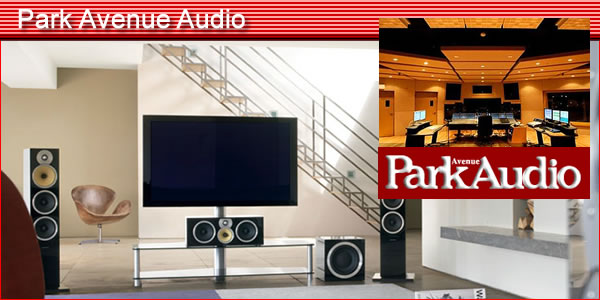 Park Avenue Audio - 425 Park Avenue South
The store carries all the finest equipment -- and its staff of engineers will work with customers and their architects to design an easy-to-use system, with one remote control!
And for protecting your home while you're away:
Secret Surveillance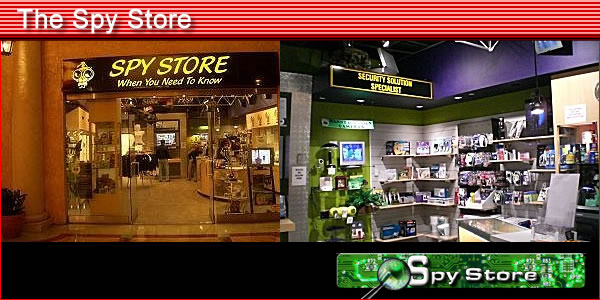 The Spy Store - 224 West 4th Street - 315 Fifth Avenue
James Bond wanna-bes, and those simply looking to protect their home or office can find everything Q could ever design, from security cameras disguised as plants or teddy bears, to tracking systems. Its in-house design lab often makes it first on the market with a design.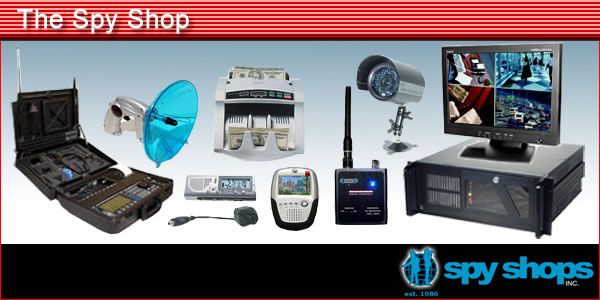 The Spy Shop - 138 East 34th Street
Sourcing its personal protection products from around the world, Spy Shops works with individuals and businesses, with services including situation assessments, installations, training and maintenance.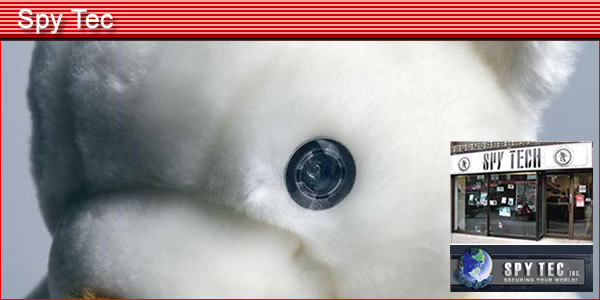 Spy Tec - 262 West 38th Street
From mini audio recorders to dual-view car cams (with GPS, of course), Spy Tec offers the latest equipment with an eye for ease of use. Its associates will help you determine what works for your situation, and offer technical assistance after purchase.
Masters of the Universe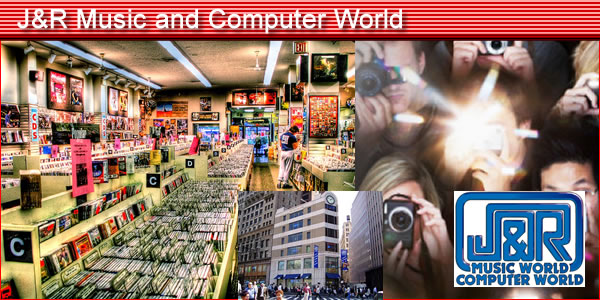 J&R Music and Computer World - 1 Park Row
You name it, they sell it here: audio, video, computers, software, televisions, cameras, air conditioners, appliances, accessories to all of the above, CDs, DVDs, Blu-Rays, at great prices.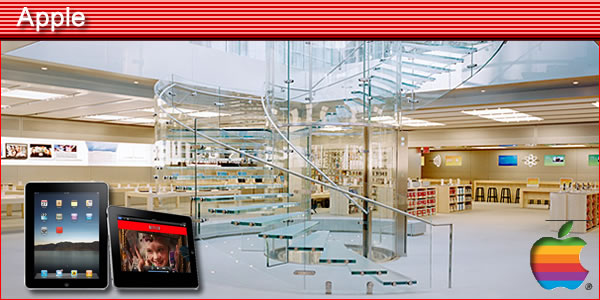 Apple - Everywhere, it seems
Is it a showroom/store? Is it a repair shop? Is it the headquarters of a global cult? Happily, yes to all. Whether it's selling the coolest computers and sound devices around, offering lessons on how to use them, or helping you fix them, Apple is a one-stop shop that's remaking how electronics stores operate. Can you tell I just got an iPad?
Whether you're looking to stay in touch, make a permanent record of your travels, or create your own mini-theater, these stores above will serve your wants and needs with style and personalized service.
Happy Shopping!
REAL LIFE. REAL NEWS. REAL VOICES.
Help us tell more of the stories that matter from voices that too often remain unheard.