Costumes, candy and company -- the perfect way to spend a splendid Halloween. Take the scare out of shopping for this most frightening of nights by checking out my latest list of stores, where you'll be treated to all you need for your creepy costume, delightful dress-up or outrageous outfit, along with the best chilling accoutrements for great and ghoulish Halloween party fun.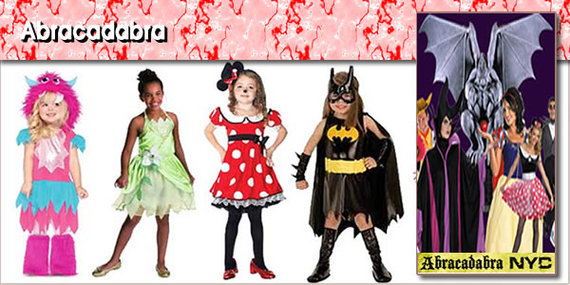 Abracadabra - 19 West 21st Street
From costumes galore and a myriad of masks to props, novelties, makeup and wigs, this one-stop shop has them all for adults, kids and babies.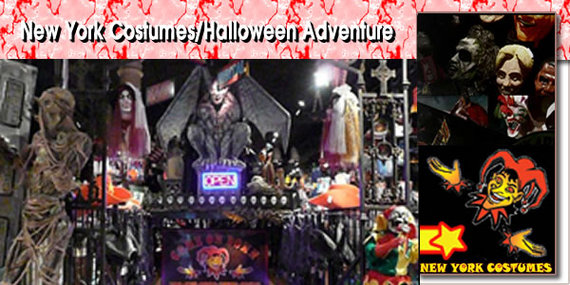 New York Costumes/Halloween Adventure - 104 4th Avenue (Second Entrance at 808 Broadway)
More costumes, more wigs, more masks, props and décor, this super-sized East Village store also offers prop rentals and magic items. Extended holiday and Halloween hours allow customers to shop at their convenience, day or night.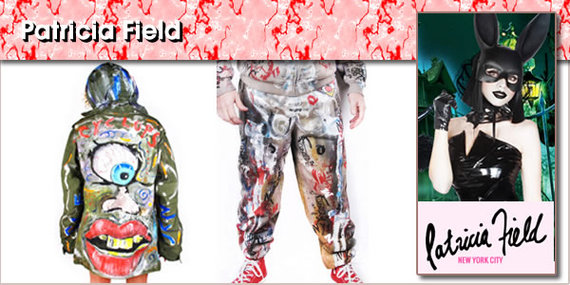 Patricia Field - 306 Bowery
Emmy Award winning costume designer Patricia Field bumps up her signature style with her Halloween Couture costume and accessories collection. Check out her rockin' Wonder Woman, Cupcake Dress, made-to-order outfits and more.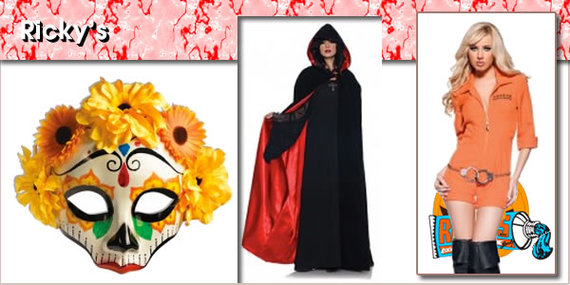 Ricky's - Multiple Locations
In addition to offering a wide variety of adult, kid, baby and pet costumes, plus accessories aplenty, this store has a costume concierge service where trained stylists and professional makeup artists take the trick out of Halloween dress up.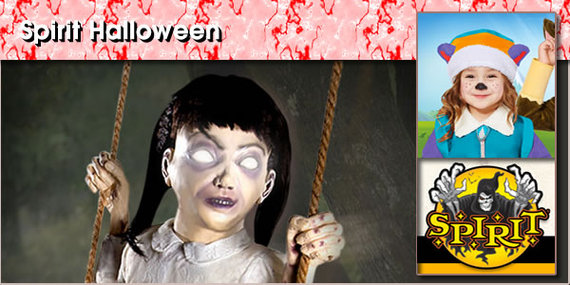 Spirit Halloween - Multiple Locations
A full selection of costumes, masks, wigs and accessories for all ages, plus Halloween décor and more, can be found here. The store's Spirit of Children campaign takes costuming to a cause, with in-store, online and vendor donations supporting child life programs at U.S. hospitals.
  

Frankie Steinz - 580 Broadway
Noted costumer for film and TV, plus celebrity and corporate clients, designer Frankie Stein's get-ups are top-tier.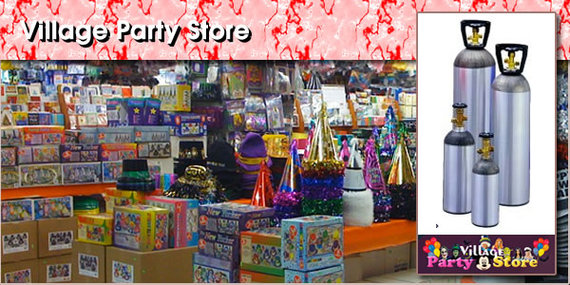 Village Party Store - 13 East 8th Street
There's no shortage of Halloween costumes, accessories and décor items in this massive store, where parties are a passion.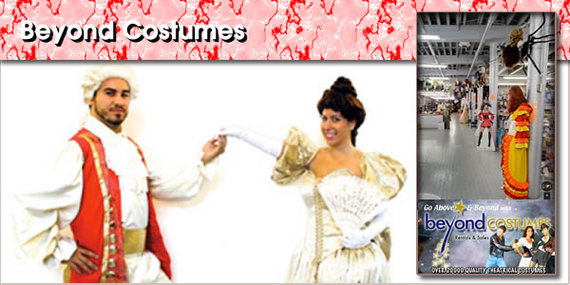 Beyond Costumes - 530 Nepperhan Avenue, Yonkers, NY
Choose from more than 20,000 ethnic, fiction, historical, mystical, novelty and occupation costumes for people of all ages and sizes to buy or rent at this stocked warehouse just outside New York City.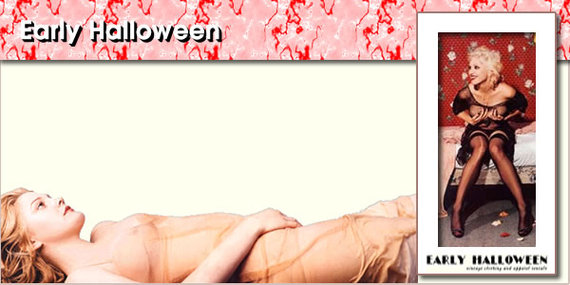 Early Halloween - 130 West 25th Street
Vintage and retro looks rule here, where costumes and accessories styled in fashions from the 1900s through the 1980s are available for rent for adults and kids at this 8,500-square-foot loft.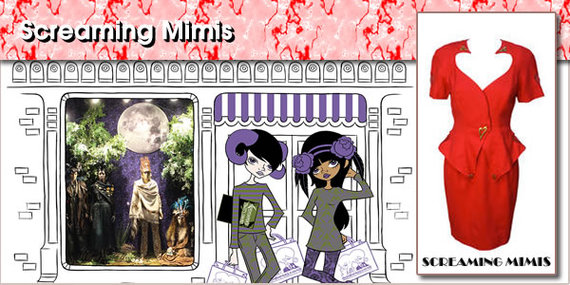 Screaming Mimis - 382 Lafayette Street
Find quirky classics from the 1920s to the 1990s and beyond at this Noho shop, a favorite of celebrities, tourists, fashion hounds - and Halloween partiers.
Frank Bee Costume Center - 3435 East Tremont Avenue, Bronx
A vast retailer and online provider of Halloween costumes and accessories, this store prides itself in a broad collection of quality and affordable goods and is open seven days a week.
 
Toys R Us - 1514 Broadway - 901 Avenue of the Americas (Manhattan Mall)
From top-sellers to top-rated costumes and new offerings, Toys R Us has budget-friendly outfits for babies, toddlers, boys, girls and teens.
Disney Store - 1540 Broadway
Dress your child in his or her favorite cute or creepy Disney character for Halloween, and pick up an accompanying plush toy or movie while you're at it.
 
Jane's Exchange - 191 East 3rd Street
Outfit your little one in a costume from this consignment shop that also offers baby apparel and accessories.
 
Halloween is almost here - get ready for the fun! Happy Halloween and Happy Shopping!
Calling all HuffPost superfans!
Sign up for membership to become a founding member and help shape HuffPost's next chapter