It's that time of year, when those of us in the "fashionista know" escape to our favorite beaches at the Hamptons. The fun part is that many of our favorite shops and designers do, too, opening seasonal boutiques in this storied resort area. Here are some terrific opportunities to get out of the sun: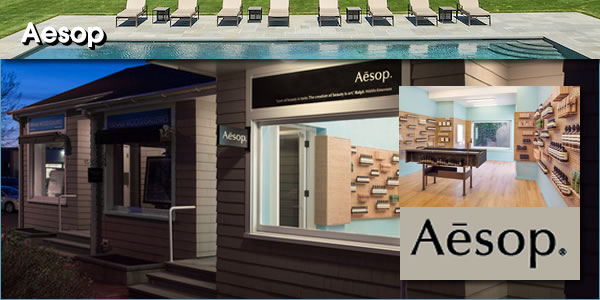 Aesop - 55 Main Street
This Australian skin care retail comes to the Hamptons for the first time - check it out for fun, but effective regimens to soothe, hydrate and remake your skin!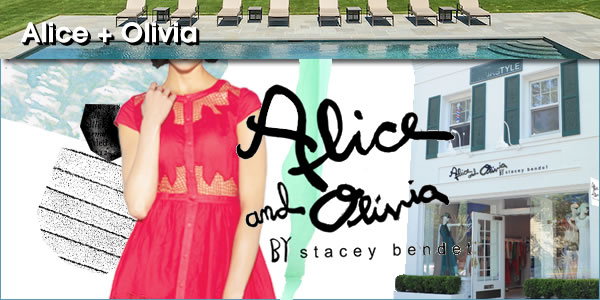 Alice + Olivia - 48 Main Street
Anything you need for summertime from beachwear to clothing for the casual fund-raiser from this terrific line.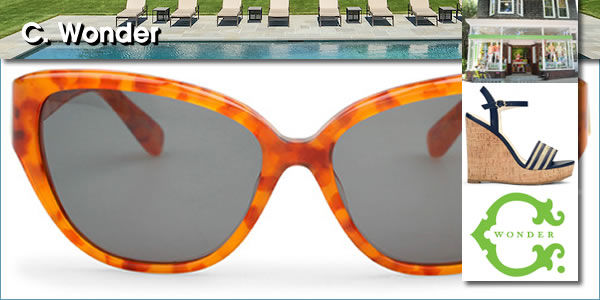 C. Wonder - 48 Main Street
This accessories designer now has a second regional shop here - go there for that pair of sandals, scarf or glasses you conveniently forgot to pack. If you're in Southampton, head for 5 Main Street.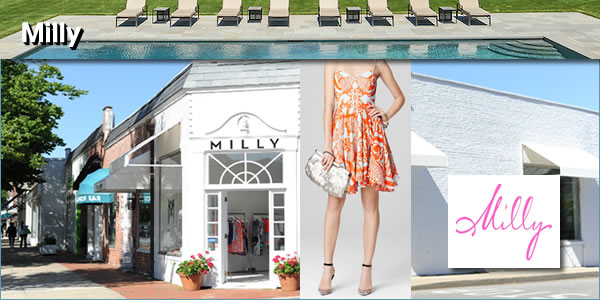 Milly - 54 Main Street
Milly's first Hamptons pop-up features Michelle Smith's typical bold, clean looks as well as the Milly Cabana swimwear line, and children's clothing. And it's open until Christmas 2014 (yes, 18 months)!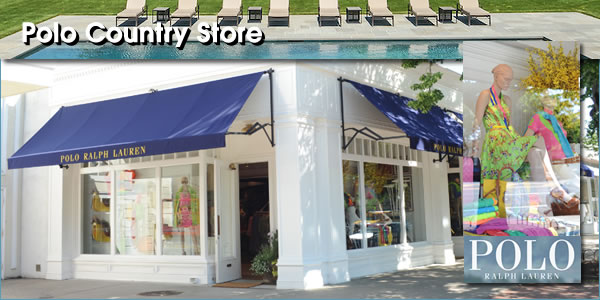 Polo Country Store - 31-33 Main Street
Lauren's purely American style is made for the Hamptons - indulge your inner Gatsby, old sport!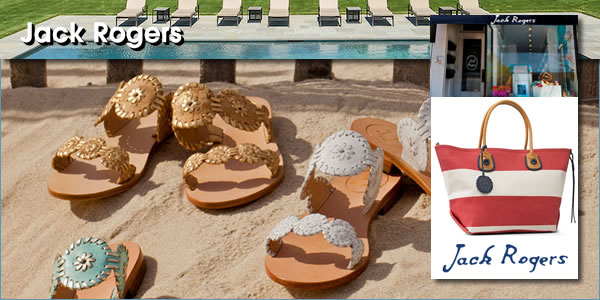 Jack Rogers - 38 Newtown Lane
Summer sandals have one name: Jack Rogers. Whether your personal style is a bit more Southwest, Northeast or Mediterranean, you'll find fabulous footwear here.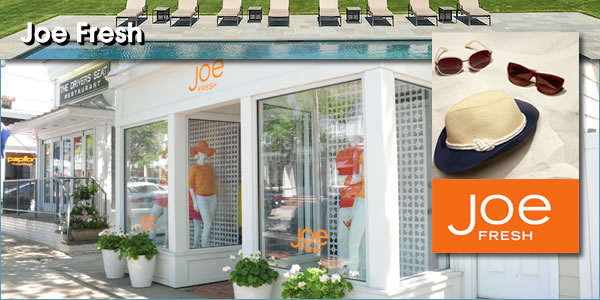 Joe Fresh - 66 Jobs Lane
Take the retailer's free hop-on/hop-off shuttle from the beach to find its colorful, affordable apparel for men, women and children!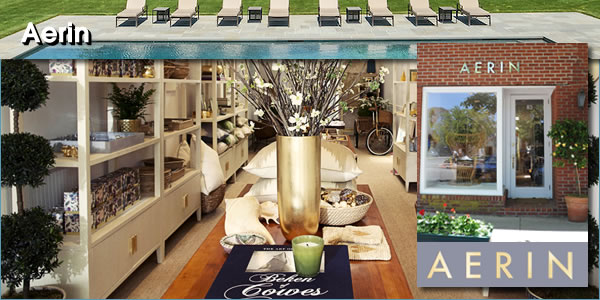 Aerin - 83 Main Street
Aerin Lauder is a leading lady of the Hamptons - now find inspiration (and a few items) from her personal tastes at her very own pop-up shop.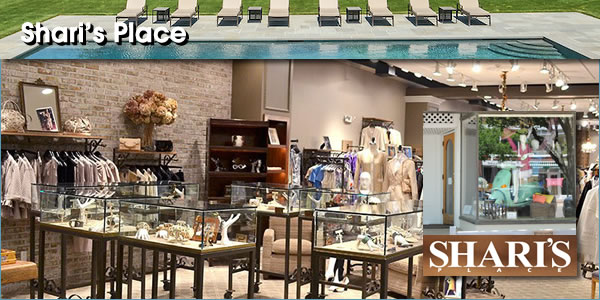 Shari's Place - 29 Main Street
This is your place for that glamorous event under the stars, featuring designers such as Balmain, Chloe, Stella McCartney and more.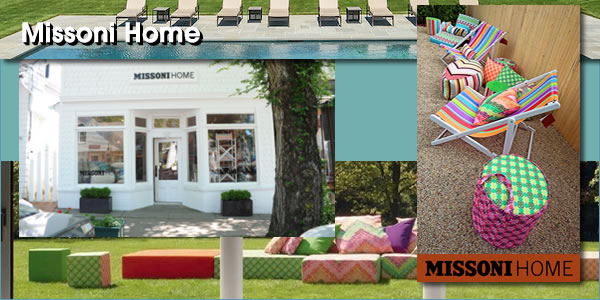 Missoni Home - 50 Jobs Lane
Need some color in your rental or Hamptons manse? The textiles here are bursting with color that will brighten your mood, as well as the very infrequent gray day here.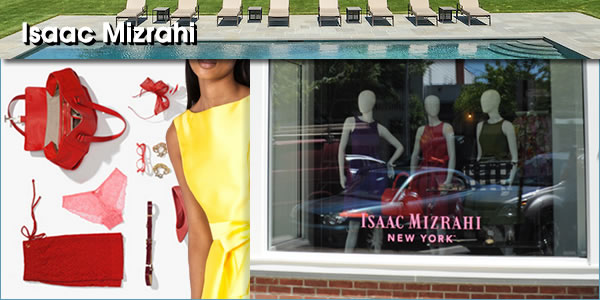 Isaac Mizrahi - 44A Main Street
Mizrahi's first boutique in the Hamptons, featuring his affordably luxurious apparel, fragrance, jewelry, footwear, and even pet accessories!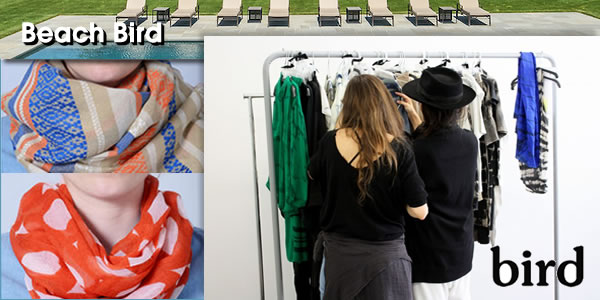 Beach Bird - 183 North Ferry Road, Shelter Island Heights.
This Brooklyn style headquarters heads all the way east on Long Island, with its extraordinary collection of designers, including 3.1 Phillip Lim, Thakoon, Raquel Allegra and more.

See you at the Beach and Happy Shopping!
Calling all HuffPost superfans!
Sign up for membership to become a founding member and help shape HuffPost's next chapter