As much as I adore the unseasonably mild winter, it is finally time to weather the streets of the City and protection and warmth are key. That doesn't mean you can't do it with style! Here are some of my favorites.........
Hands down the best boutique for beautiful gloves made with artisan craftsmanship and traditional tailoring. From Italy with love; luxurious, colorful, warm gloves for women and men. Find kid leather, cashmere, sheepskin and suede from casual to haute couture; this is your shop.

REI
303 Lafayette St.
New York, NY 10012
(212)680-1938
Recreational Equipment, Inc. (REI) is to find a more sporty take on gloves; known in the "adventure" chasers for the best quality outdoor gear. Gloves and mittens for the entire family can be found here and they specialize in WARM! Insulated, waterproof, touch-screen tech compatible, snowsports, casual; this is for women, men and kids to brave the elements.

139 Wooster Street
New York, NY 10012
(212)260-1000
Keep your hands toasty, warm and dry with the soft, colorful and durable options that are for the entire family. North Face develops all their products with world-class athletes who inspire innovative design and construction. These gloves and mittens work in our snowy, windy urban jungle and on the slopes!

To the Tips of Your Toes
Boots that are Fierce and Fight the Frigid Weather

Sorel NYC
345 W. 14th Street
New York, NY 10014
(212)401-6371
These boots combine felt, wool, premium leather, and flawless construction to protect you from every possible element. The combination of fashion and function are on trend and they have options for men, women and children and a full line of apparel too. The NYC flagship is where the Meatpacking District meets Chelsea so this area is top notch!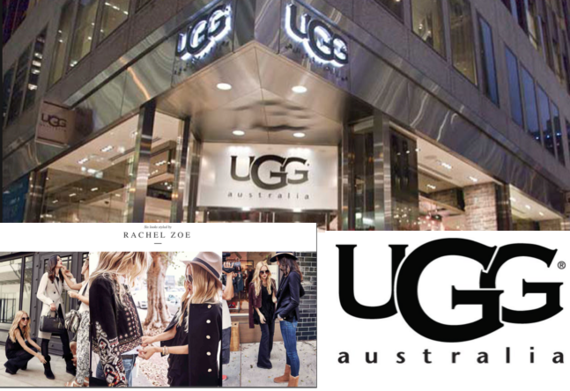 UGG
600 Madison Ave
New York, NY 10022
(212) 845-9905
160 Columbus Avenue
New York, NY 10023
(212) 671-1190
405 W 14th St.
New York, NY 10014
(212) 863-9209
79 Mercer Street
New York, NY 10012
(212) 226-0602
A fashionista favorite, combat the cold and still look chic. They have come a long way since the original beige only option; now available in a rainbow of colors, styles, embellishments and most of all snuggly warmth! These are made with grade-A Twinface Sheepskin and luxuriously soft UGGpure™ wool and are customizable for men, women and children.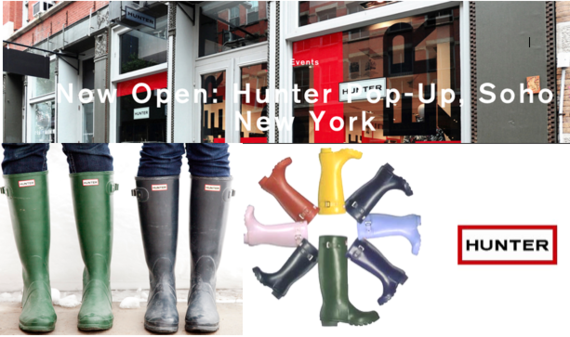 Hunter
108 Wooster Street
New York, NY 10012
(212)680-0045
Hunter's first pop-up store in New York City is now open at Wooster Street in the heart of SoHo. From Fifth Avenue to the Financial District and everything in between; you will see our City Warriors wearing these Wellington boots in snow, rain and hail. They are a fashion statement that are fabulously functional.

Keep Warm, Dry and Happy Shopping!
Popular in the Community