Shopping for fabulous finds is great fun, but when a favorite item breaks or loses its luster, well, that's just disheartening. Fortunately, Manhattan is brimming with all types of services, from high-end repair shops and cleaners to prime restorers and more, to keep all of your luxury and beloved belongings in top shape. When the shine dulls on your Jimmy Choos or your choice cashmere cape suffers from an unlucky spill of Cabernet Sauvignon, simply call on one of these super-star services and you'll have your precious purchase back, shipshape, in no time.

Shoes, handbag, luggage and leather repair: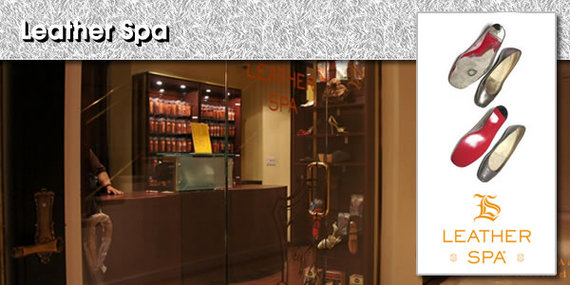 True to its name, Leather Spa at 55 West 55th Street, Grand Central Terminal (89 East 42nd Street, lower level), and The Plaza Hotel (1 West 58th Street), pampers, primps and restores shoes and leather accessories to their shining glory, giving all of your luxury brand and top designer favorites a lovely second life. Specialists in shoe heel and sole repair, cleaning, conditioning and stretching, the shop - the former Shoe Service Plus - also cleans, repairs, deodorizes and conditions leather purses, wallets, and bags, along with those made of other materials. Home delivery of repaired items dropped off at one of the shop's locations is available and free for orders of $200 or more.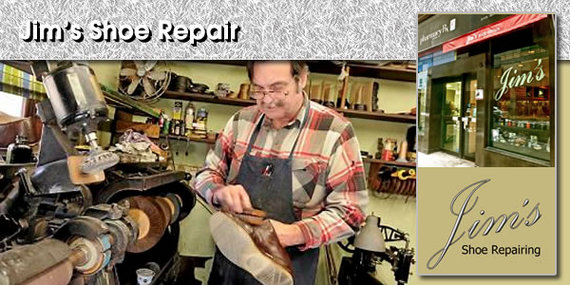 Jim's Shoe Repair at 50 East 59th Street, prides itself on challenging repairs, so bring your shoe disasters to this 75-year-old family business, where craftsmanship and creativity rule. From shoe heel repairs to fixes for straps, tips, soles and added support, this shop has the skilled fabricators and high reputation to service all of your shoe needs at uncompromising standards. Better yet, the shop also handles boots, belts and handbags, including mail-order repairs.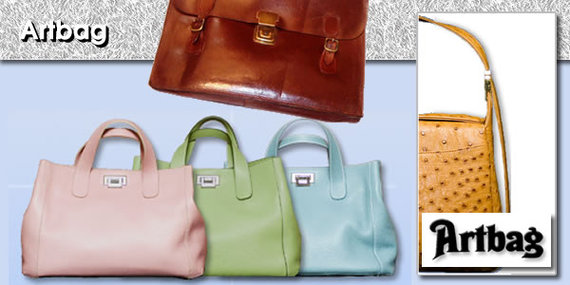 Whether you're looking for a new leather handbag or a repair of your best purse, Artbag at 1130 Madison Avenue, offers both. Founded in 1932, the store's stellar repair and cleaning services follow the lead of its discerning founder, Hillel Tenenbaum. Zippers, handles, patching, piping, magnetic snaps, hardware repair and replacement - all are done to the top degree - as are suitcase and briefcase repair, leather garment repair and alteration, hardware re-plating, and crystal replacement. No worries about fixes for your vintage handbags; Artbag specializes in hand-beaded, alligator, lizard, and cut steel beaded bags, plus minaudieres.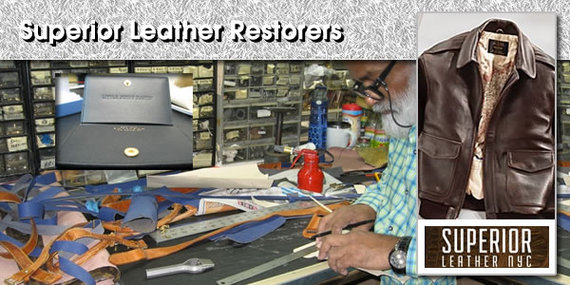 Superior Leather Restorers at 383 Fifth Avenue, provides three generations' worth of fine leather repair and restoration services for leather handbags and totes; briefcases, attachès and luggage; belts and jackets; and other leather goods. Beyond delivering top-tier repairs and conditioning against everyday wear, tears, rips, pulls, and hardware snafus, the shop also does lettered embossing on leather goods, personalizing your go-to briefcase or business card holder with an added level of professionalism.
Pamper your apparel and home: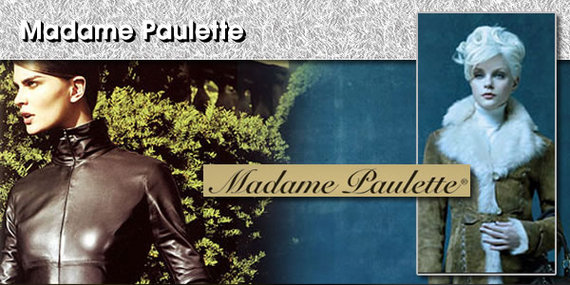 For half a century Madame Paulette, 1255 2nd Avenue, has provided the best in apparel cleaning, alterations and restoration. The shop's notable list of garment categories includes bridal, designer, leather and suede, couture, vintage and collectibles. Fine hand laundering of shirts ensures their complete care, while European tailoring, either in-house or at-home, allows for exemplary alterations. The shop also offers interior cleaning services of soft home furnishings; restoration of materials damaged by water, fire and smoke; home closet organization and garment storage; plus the cleaning, packing and delivering of your clothes to any world destination, allowing you to travel - that's right - suitcase-free!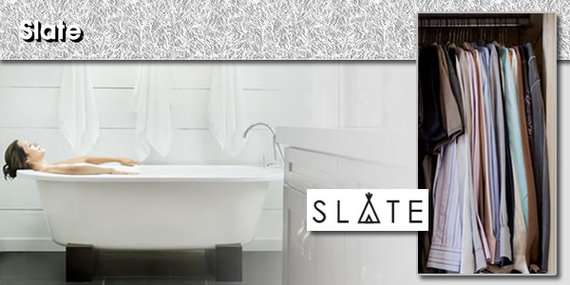 Chores are a bore, which is why Slate is great. Located at 107 Horatio Street, Slate's team visits client homes daily to keep the residences picked up, trash free and fresh in quick, 45-minute stopovers. In addition to doing things like making beds, washing dishes, wiping down bathrooms and putting away stray clothes, the crew collects garments for the wash and dry cleaning and brings them back two days later, clean, ironed and ready to wear. Delicious.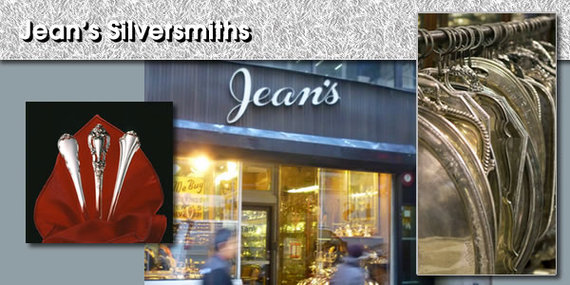 Looking for a match for that long-lost spoon from your great grandmother's antique sterling silver flatware set? Visit Jean's Silversmiths at 16 West 45th Street, which matches new, rare and discontinued sterling silver flatware patterns and boasts an assortment of more than 2,000 patterns of sterling silver. The shop, one of the oldest and largest in the business, offers a wide selection of American, English, Danish, German and European sterling pieces, and stocks more than 100 sets of estate and new sterling sets, along with an impressive collection of sterling hollowware, including bowls, trays, cups, tea and coffee service, candlesticks, candy dishes and more. Repairs by the shop's experts restore items marred by dullness, dents, scratches, stains and salt marks, bringing back their characteristic luster. New knife blades, plus silver and gold plating also are available.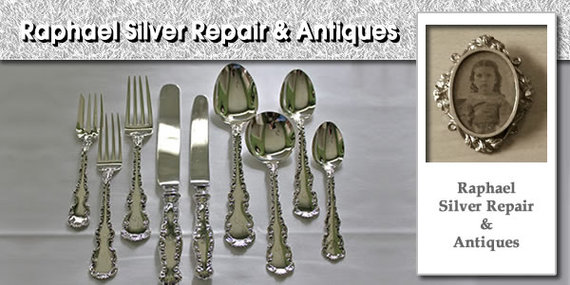 Raphael Silver Repair & Antiques, located on the third floor of 14 West 45th Street, polishes and restores sterling silver belongings, eliminating scratches and other imperfections from wear and damage. Bring in a piece or two of flatware from your incomplete dining set of sterling silver cutlery to find matching partners, and, while you're there, shop the business' broad selection of antique sterling silver goods, including trays, cups, candlesticks, bowls, tea sets, Kiddush cups, goblets and more. Also offered from this 55-year-old business is high quality engraving on sterling silver and other metal-made objects. Choose from hundreds of engraving styles or go with a custom lettering, pattern or design.
Antique and art restoration: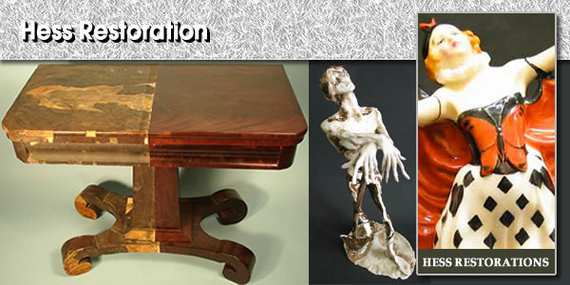 Superior care of your fine art objects is at the heart of Hess Restoration, 20 West 22nd Street. With more than 50 years of experience, the shop's master restorers and highly trained artisans specialize in different areas of restoration, keeping your magnificent Lladró figurine, heirloom quality landscape painting, or one-of-a-kind piece of pricey Mexican pottery in pristine condition. In all, the company, which has been endorsed by museums, antique dealers, private collectors, and fine crystal and china manufacturers, restores and repairs art objects made of porcelain, ceramics, glassware, silver, lacquer, ivory, enamel, paintings, antique clocks, picture frames, lamps, marble, fine wood objects and more.
Knife and scissor sharpening: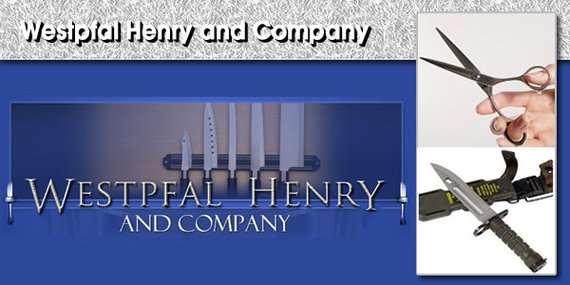 With a reputation that began with the company's founding in 1874, Westpfal Henry and Company, at 115 West 25th Street, is New York City's premier sharpening company. Services encompass stylist shears and manicure instruments, Swiss army knives, tool and knife sharpening, cutlery and leatherworking tools, all honed to keen perfection. It's no wonder elite salon, culinary, medical and pet grooming professionals rely on the business for its excellence in service. All work is guaranteed, whether done as mail-in service or in-store drop-off, which can be turned around in a scant two or three days.
Calling all HuffPost superfans!
Sign up for membership to become a founding member and help shape HuffPost's next chapter