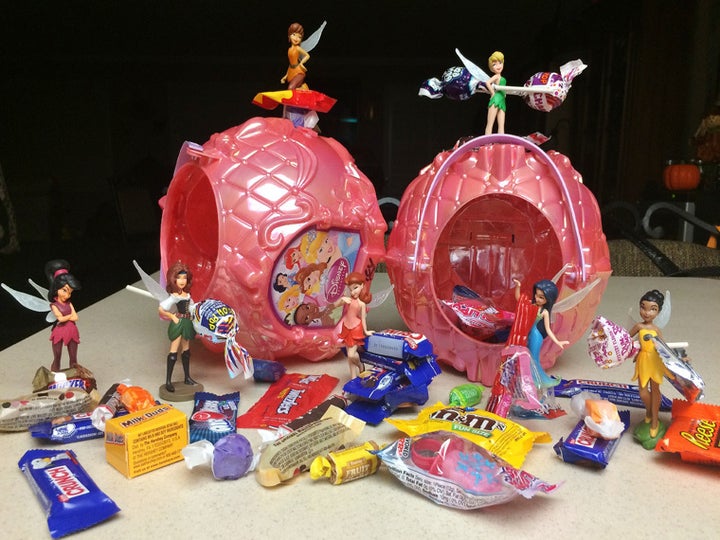 A few years ago, I saw a post about Dinovember. For those of you who have no clue what I am talking about, Dinovemeber was created by an awesome couple who decided that during the month of November, they would devote themselves to convincing their children that their toy dinosaurs came to life at night.
Their kids wake up everyday to a messy scene the dinosaurs made while they were asleep. (Cue the eye rolls and bring on the parenting trolls!)
The reason they started doing this, was they didn't want their kids to lose their sense of imagination in a time where iPads and cruising the net are the norm.
After seeing their post, I had to do it! Or something like it. We have two girls and when we first decided to do this, our big girl was not a fan of dinosaurs. So we had to come up with something that would be magical and intriguing to her.
After much debate, we came up with the Fall Fairies. Both of my girls LOVE the Disney Fairies and they turned out to be perfect!
Much like the dinosaurs, the Fall Fairies come to life each night. However, these are not toys my daughters play with year round. They show up on November 1st and stay through November 30th. At some point during the day (when my daughters aren't playing with them) they fly off for a nap, because "they've been up all night." Then, they don't come back out until the middle of the night when we are all sound asleep. *wink, wink*
The Fall Fairies made their first appearance on November 1, 2014 and our big girl was floored! Since their first debut, the scenes have become a bit more involved. The Fairies get into all sorts of mischief at night.
Here are some of the things they did last year...
They like to have midnight snacks.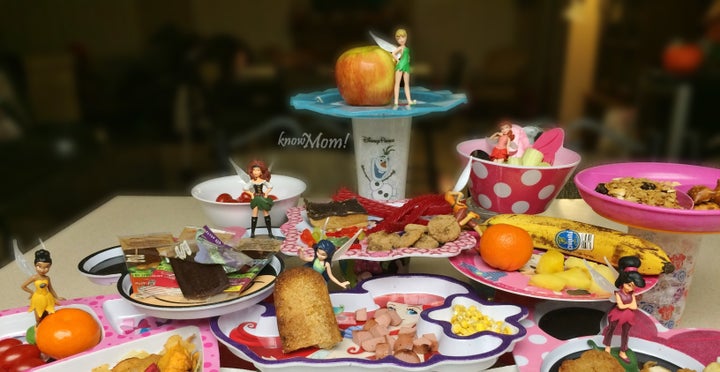 Sometimes they have movie night.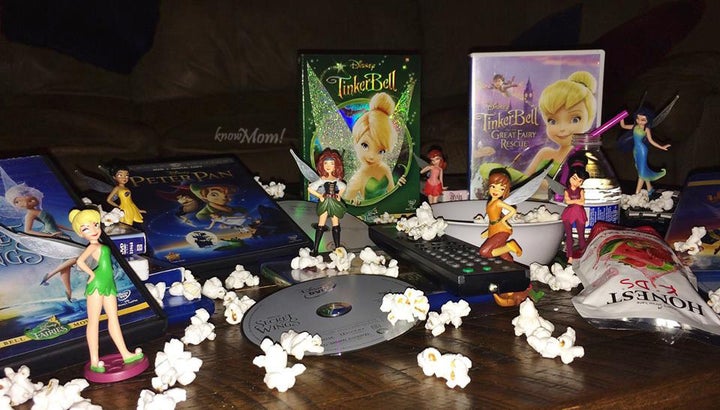 They get into everything in the bathroom.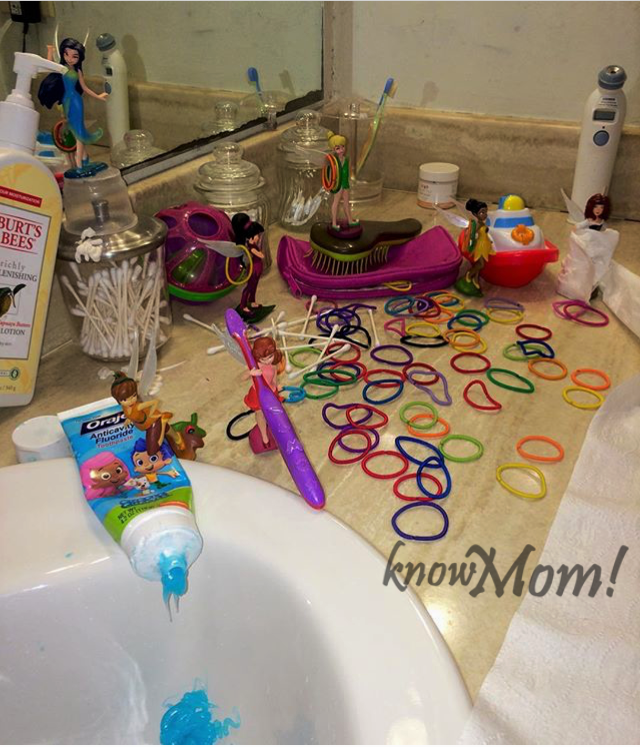 They enjoy having picnics.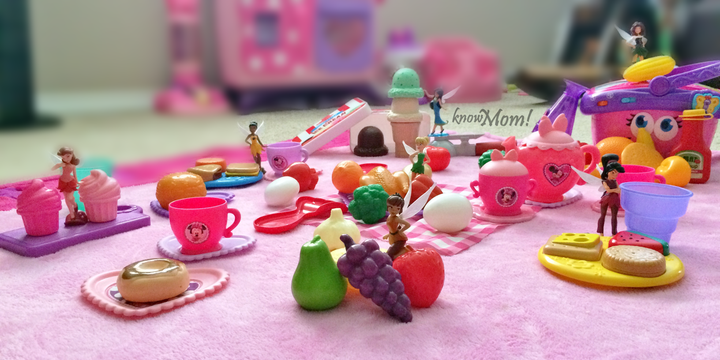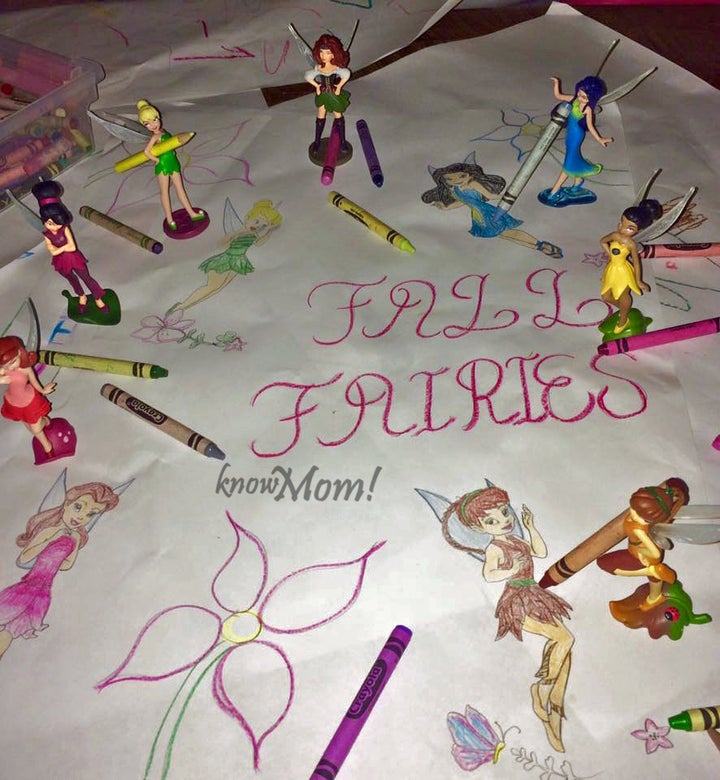 Sometimes they bring gifts.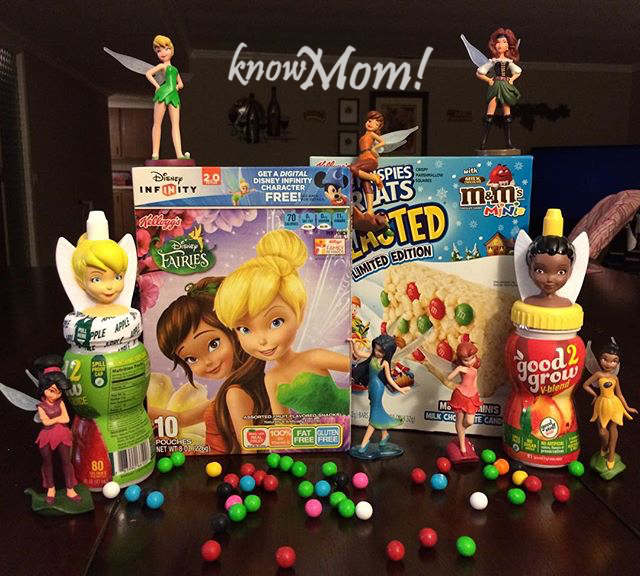 They hang out with other Disney characters.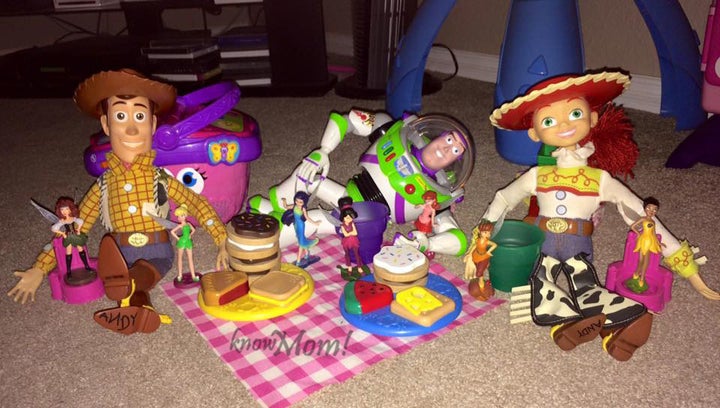 And like to build with Legos.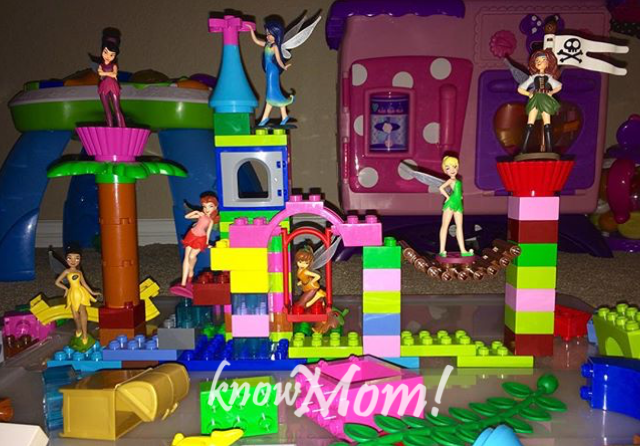 On November 30th, the last day they are with us, they bring out the girls' Christmas calendars, make them breakfast (Snow Doughnuts) and pass the torch on to Holly, our Elf.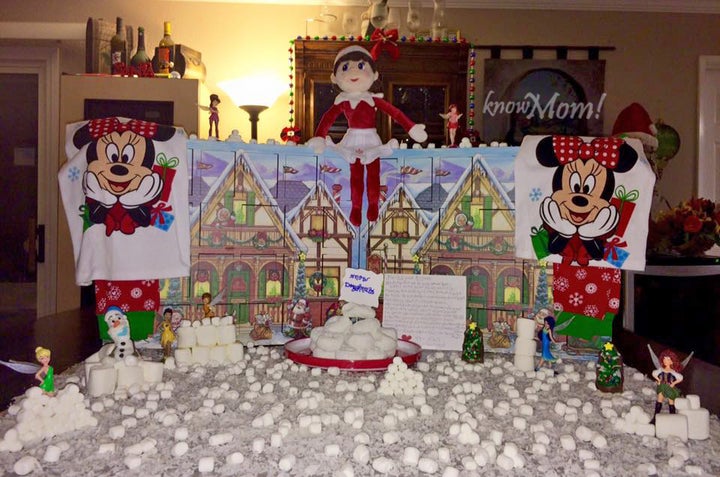 My husband and I have so much fun watching our girls faces light up each morning, when they find what the Fall Fairies did while they were sleeping. This year, they have already been talking about the Fall Fairies wondering when they are going to come back.
Yesterday our big girl said, "I think the Fall Fairies are going to come tomorrow, because it's Fall!" She is ready and so are we! I'm extra excited this year, because our youngest will be more involved. It's going to be so fun watching her reactions as she discovers what the fairies did each night.
We have a lot of fun traditions in our family. Many that I have continued with our girls from my childhood. This is a new one that my husband and I created. We want to keep the girls wonder and imagination alive. Childhood is the shortest period in your life, and we are trying to make it as fun and magical as possible for our girls!
Follow The Fall Fairies on my Instagram to see what they did each night!
This post was originally published on KnowMom!
Popular in the Community