Today, we celebrate the 43rd anniversary of Roe v. Wade ― one of the most polarizing cases in U.S. history, which infamously legalized abortion in all 50 states.
The previously-anonymous plaintiff, "Jane Roe," remains a provocative character in the ever-evolving arena of reproductive rights, with two autobiographies, multiple films, and countless articles about her story.
Here's what you need to know about the woman who was once at the center of American women's fight for reproductive rights.
1. Her Name Is Norma McCorvey
According to a 2013 Vanity Fair profile, Norma Nelson was born in Louisiana to an abusive mother, Mary, and a father who left when she was just a teenager. Her mother was an alcoholic, and when Norma was 16 years old, she married a sheet metal worker, Elwood McCorvey, and moved to California. She became pregnant with his child, at which point he became violent. They had divorced by the time the child was born, and she moved back to Texas.
2. She Never Actually Had An Abortion
McCorvey has actually given birth three times. Her first daughter, Melissa, was legally adopted by Mary. Accounts have varied as to why Mary sought custody of Melissa; McCorvey has said that Melissa was kidnapped because her grandmother disapproved of McCorvey's sexual orientation ― according to a New York Times piece in 1995, she "confided in her mother that her sexual preference was for women." Mary, however, said in the same Vanity Fair profile that she actually adopted Melissa because of McCorvey's drinking and drug use, as well as her promiscuity with both men and women. Later, McCorvey had a second child who was raised by the child's father.
When McCorvey became pregnant a third time, she sought an abortion. She could not afford to travel to California or New York, where the procedure was both legal and safe. Six months into her pregnancy, she was introduced to lawyers Linda Coffee and Sarah Weddington, who were looking for a plaintiff for their case against Texas abortion laws that would become Roe v. Wade. The child was born in 1970 and adopted.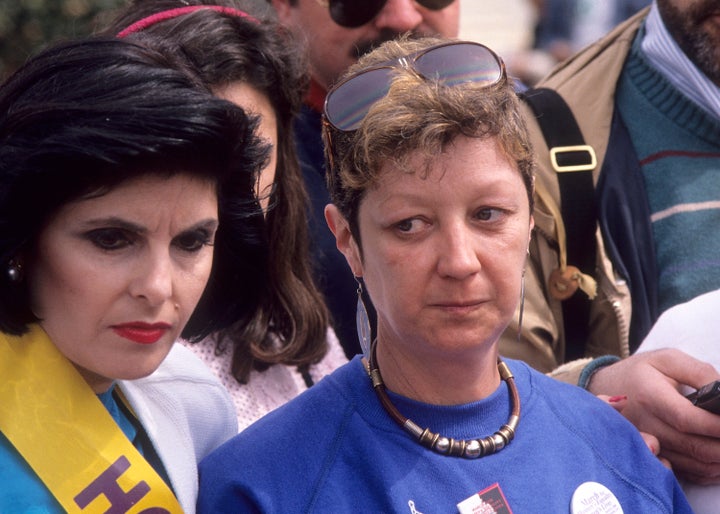 3. She Is Now Pro-Life And A Born-Again Catholic
McCorvey became a pro-choice poster child, working for women's centers in Texas and California in the '80s and early '90s. But in 1995, Operation Rescue, a Christian group focused on making abortion illegal, moved in next door to the Dallas abortion clinic where she worked. According to the New York Times, McCorvey bonded with members of the group over time, and was baptized in August of that year. Since then, she has been an ardent pro-life activist, and in 1998 she fully converted to Catholicism. In a June 22 newsletter from that same year, Fr. Frank Pavone wrote of The Conversation of Norma McCorvey:
In my contacts with her over recent years, I noticed her interest in Catholicism. Shortly after her baptism, she asked me to bless her home. She attended with interest a Mass I celebrated in Dallas, and the following summer came with me to EWTN [EWTN Global Catholic Network] to tape a television interview. In the course of that interview, she asked me to bless the cross she wears, a cross which was made out of what used to be a pro-choice bracelet. Some months ago, Norma asked me to teach her to say the Rosary. As we continued to talk about her faith, I realized she felt very strongly the call to fully embrace Catholicism. Then one day she sent me an email in which she told me that "The Big Boss" told her she was to join the Church.
Bill Price, the 1995 head of Texans United for Life said of her transition, "The poster child has jumped off the poster," according to the New York Daily News.
In 2006, McCorvey was one of the many protestors arrested at University of Notre Dame. They had gathered to protest President Barack Obama's commencement speech. Telling The Guardian that President Obama is guilty of "child killing," she also said, "When I got arrested, I loved it! I felt like I was high. But it was a God high. I'd never been arrested before. But who better to be arrested for than the unborn children?"
4. Which Means She Also No Longer Identifies As A Lesbian
McCorvey's former parter Connie Gonzalez, who was almost 20 years McCorvey's senior, stood by McCorvey's many changes in political and religious beliefs. According to the Vanity Fair profile, "As McCorvey traveled, her partner was generally by her side. 'I never go anywhere w/o Ms. Connie,' she wrote to a Catholic organization that had invited her to speak in New Zealand in 2000. The two flew there together."
After McCorvey's 1995 conversion, she said she no longer identified as a lesbian, telling The Washington Times (and republished by Salon), "I am not a lesbian. I'm just a child in Christ now." She continued to live with Gonzalez in what she called a platonic relationship. In 2005, after Gonzalez suffered a stroke that left her mostly incapacitated and in need of constant care, McCorvey moved out, leaving her partner for good. Everything that tied her to Roe v. Wade -- what Vanity Fair described as "rat-chewed boxes [that] held McCorvey's bills and prescriptions, photos and letters, clippings and speeches" -- was left to collect dust in Gonzalez's garage.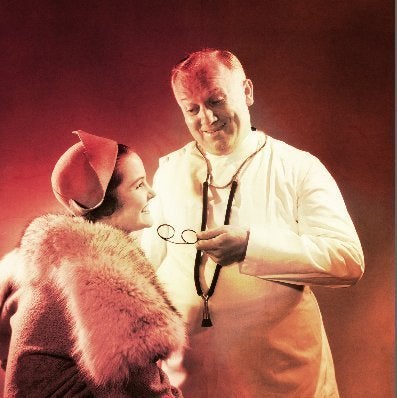 Myths About Abortion That Need To Be Busted
Related
Popular in the Community