As a kid, I was always considered a bit of an oddball. A genealogist from the age of 10, there were times when I felt a bit "stuck in the past," enveloped in a world where ancient handwriting, dusty documents, and historical events were paramount. While my friends were becoming experts in Nintendo and perfecting their basketball skills, I was pouring over my family tree and bugging my parents about mysterious great uncle Henry.
Flash forward nearly 20 years and so much about my beloved hobby has changed. From unprecedented levels of digital record access combined with innovation in search technologies, family history has become a fast-paced digital industry - one that is making waves across the world. As a professional genealogist, I find myself working in an incredibly competitive industry, where acquisitions and mergers make big news, new start-ups appear every week, and every player competes to develop new technology to outsmart the others.
When I meet up with my video game loving playmates of my childhood, they're surprised that of all of us, I'm the one working in the exciting world of tech.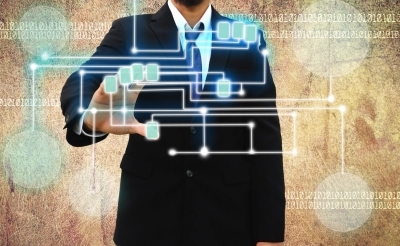 The perception of family history - and those involved - typically fall into a narrowly defined demographic box. The image of a grandmother pouring through books in a local library is often first at hand. In reality? Family history is a booming, growing, global industry. Just take a look at a recent IBIS report on the industry, which reveals more than 10,000 active businesses, from sole-proprietorships to technology giants, generating one billion dollars in yearly revenue. From 2008 to 2013 the industry grew by 10% and is poised for further growth in the coming years.
Family history has found a younger demographic through social media. Consider the NextGen Genealogy Network (NGGN), an online community dedicated to promoting the future of family history and encouraging younger generations in this pursuit. In less than four months their Facebook presence grew from 8 to 1,000 and continues to grow on a daily basis. This modern, future-focused genealogical organization is pushing the boundaries of membership, engaging with social media, video, and other technologies to make the past more accessible. NGGN isn't the only resource using social media to connect others to their past. The #genealogy hashtag is a flurry of activity, often playing host to more than 1,000 conversations every 48 hours. Some Twitter users participate in regular, topically focused discussions through #genchat three times a month.
There are more opportunities than ever to learn about family history. The industry's focus on education has never been stronger. Webinars, Google+ hangouts, and live streams from some of the industry's most popular events are commonplace. RootsTech, held each February in Salt Lake City, streams sessions to thousands of attendees across the world. Their most recent event gathered 13,000 in-person attendees (up from 8,000 the year before) and had more than 130,000 participants through live stream sessions.
Further evidence of this fast-paced, growing industry is its new-found popularity on television. Who Do You Think You Are? traces the journey of celebrities as they uncover their past starts their fifth season in July on TLC and the popular Finding Your Roots with Dr. Henry Louis Gates, Jr. will return to PBS in the Fall. Genealogy Roadshow, the latest television program for family history, answers questions from everyday Americans similar to Antiques Roadshow and is gearing up for a second season (and is currently accepting stories).
Family history's attraction as a business proposition continues to grow. A few years ago genealogy had just two leading players - Utah based Ancestry.com and FamilySearch.org, the free, non-profit genealogy service offered by the Church of Jesus Christ of Latter-Day Saints. With millions of records online both companies made headway in opening new doors to those interested in their past. Since then, the family history industry has seen considerable growth. Two additional global players have arisen to offer a variety of records, search methods, and other products. Both are headquartered well outside of Utah, often considered the family history capitol of the world. Findmypast.com is a British based company, known for placing millions of historical newspapers online and offering exclusive access to original records from the United Kingdom and Ireland. The second, MyHeritage.com calls Tel Aviv, Israel home and continues to offer a set of core family history records and developing search technologies.
The business of family history is customer-driven, with each major player looking for its own competitive edge. Among the four industry leaders, each offers a matrix of services, including data and products that allow anyone to make and share a simple discovery on their family tree. As 21st-century, technology focused businesses they continue to push the current market. Just this week, Mocavo.com, a forward thinking, technology focus startup from Boulder, Colorado was acquired by Findmypast. Mocavo's innovative "free forever" platform is industry changing. They launched the entire U.S. census index, a key starting point for family history in the U.S. for free - the first commercial company to do so. Other successful startups, including Geni.com and Archives.com have also been quickly acquired by MyHeritage.com and Ancestry.com respectively.
In a unique twist (which could probably only happen in the family history industry), the major non-profit player, FamilySearch.org, entered into exciting partnerships with Ancestry.com, Findmypast.com, and MyHeritage.com earlier this year which will bring billions of records from across the world to customers over the next several years. The family history machine doesn't seem to be showing any signs of slowing down.
What will the next few years hold for the industry? The possibilities are endless. One thing in family history is certain - there is always something more to uncover and another story to tell. Technology and innovation will only push forward our ability to discover something more.
Image courtesy of SOMMAI / FreeDigitalPhotos.net
Popular in the Community