The U.S. Food and Drug Administration (FDA) is presently re-evaluating regulation of homeopathic medicines (1). Below is excerpt of the testimony provided to the FDA by Dana Ullman, MPH, CCH:
Before addressing the specific questions that the Food and Drug Administration (FDA) poses in the Federal Register notice announcing a public hearing on the regulation of homeopathic medicines, it is first important to address the areas of special interest that seem to have led to the hearings (references will not be provided in this summary, only in the primary part of this testimony):
The FDA asserts that the homeopathic industry has grown substantially, and it quotes a National Health Interview Survey, conducted by the Centers for Disease Control and Prevention's National Center for Health Statistics in 2007, that estimated that adults spent about 2.9 billion on the purchase of homeopathic medicine. The information provided below will show that the sales and popularity of homeopathic medicine has grown each decade since the 1970s, the government's figures are inflated substantially, are not accurate figures of the sales of homeopathic medicines in the United States, and seems to include sales of many non-homeopathic products.
The FDA announcement about this hearing also asserted, "The 2012 American Association of Poison Control Center Annual Report indicated that there were 10,311 reported poison exposure cases related to 'Homeopathic Agents.'" However, no evidence was provided that these numbers were accurate, and in fact, there is some compelling evidence to suggest that they are not accurate due to the ambiguous nature of the category "Homeopathic Agents" which evidence suggests includes significant amounts of "non-homeopathic" products.
Several of the presentations made at the FDA hearing (April 20-21, 2015) asserted that there is "no evidence" that homeopathic medicines are effective for any condition. The information provided below will show this statement is not true. Studies demonstrating the effectiveness of homeopathic medicines have been published in leading medical journals, including the Lancet, BMJ, Chest (the publication of the American College of Chest Physicians), Rheumatology (the publication of the British Society for Rheumatology), Pediatrics (publication of the American Academy of Pediatrics), Cancer (journal of the American Cancer Society), Pediatrics Infectious Disease Journal (publication of the European Society of Pediatric Infectious Diseases), European Journal of Pediatrics (publication of the Swiss Society of Pediatrics and the Belgium Society of Pediatrics), and numerous others. Some researchers have chosen to create arbitrary guidelines that claim that no study is "reliable" unless it has greater than 150 subjects, No peer-review journal and independent research organization has ever claimed that these guidelines for determining "reliability" on research are valid or even reasonable.
Who uses homeopathic medicines? Every (!) survey conducted to date has had numerous findings, but the one consistent finding is that people who use homeopathic medicines tend to be more educated than those who do not. The question about "who uses homeopathic medicines" is important to policymakers who are seriously interested in honoring American citizens and their right to make personal health decisions that impact themselves and their families.
Homeopathy and advocates for this system of medicine have had a long-time collaborative relationship with the F.D.A. ever since this health agency was first empowered with regulatory controls as a result of the famed Federal Food Drugs and Cosmetics Act of 1938. The primary author of this important consumer protection law was the three-time Senator from New York, Royal Copeland, who was not only a medical doctor, he was a homeopathic physician and ophthalmologist. Besides empowering the FDA with considerable regulatory powers, this law also gave federal recognition to the Homeopathic Pharmacopeia as a compendium of drugs. Even though other parts of the "natural health movement" have not had a collaborative relationship with the F.D.A. in the 20th and 21st centuries, evidence of the homeopaths' good working relationship with the F.D.A. is even in evidence today by the non-combative and collaborative presentations by representatives of different constituencies of the homeopathic community at the F.D.A.'s hearings on April 20-21, 2015.

The intent of this testimony is to help improve consumer protections through Good Manufacturing Practices of homeopathic medicines while at the same time trying to maintain reasonable and optimal freedom to access safe medicines for individual and family health. There may be only a relatively small percentage of Americans who utilize homeopathic medicines, but there is strong evidence that the people who use these natural medicines are more educated than those who do not, and further, these medicines play an important and practical role as a safer alternative to pregnant and lactating women as well as to parents who wish to treat their infants and children with safer medications.
The most famous dictum from Hippocrates, the Father of Medicine, has been his wise words that he meant for physicians but ultimately is also wise advice for everyone, when he asserted, "First, do no harm."
There may be different opinions about the efficacy of homeopathic medicines, and yet, according to the World Health Organization, there is general consensus from advocates and skeptics alike that these medicines are basically safe(2). Some skeptics of homeopathy may assert that the usage of homeopathic medicines may delay the use of supposedly effective conventional drugs; however, there are generally even greater and more frequent risks, in addition to a staggering $750 billion in wasteful healthcare spending, when people receive conventional medical care (3). When assessing the risks of delayed medical care, one must also acknowledge the much greater risks that result in getting conventional medical care immediately especially due to the dangers of many medical treatments, let alone due to the common and inadequately studied usage of multiple drugs concurrently.
Before discussing safety and efficacy issues, it is important to know something about the international context for homeopathy and the historical context for homeopathy. By better understanding these issues, health policy advisers and legislators can learn what does and doesn't work in one country or another and in the past, present, and future.
For instance, a recent survey of French physicians found that 95% of general practitioners, pediatricians, and dermatologists prescribe homeopathic medicines (4). When you consider that the World Health Organization recently ranked countries for having the best (or worst) health care system in the world, France was ranked number 1 (5).
According to a 2010 article in the BMJ (British Medical Journal), an impressive 57% of people in Germany use homeopathic medicines (6). The BMJ recently reported that when German politicians recently sought to stop government reimbursement for homeopathic treatment, the German Medical Association has announced its support for homeopathy and for reimbursement for homeopathic care. Further, the association's president, Jörg-Dietrich Hoppe, defended homoeopathic treatment in an official statement. He said that homeopathy was an important part of medicine.
Starting in 2007, the prestigious European Science and Technology Observatory started to monitor the attitude of Italians towards homeopathy. In 2007 they found that 32.5% of Italians at least occasionally used homeopathic medicines. In 2009, they found that this number grew considerably to 38.6% (7).
Although these numbers for the use of homeopathic medicines in Europe may be substantial, the numbers are even more significant in India, where there are 300,000 qualified homeopaths, 180 homeopathic medical schools, 7,500 government clinics, 307 hospitals and 24 State Boards for the registration of qualified practitioners of homeopathy. Acknowledging the widespread popularity of homeopathy, a World Health Organization publication noted that "in the Indian subcontinent the legal position of the practitioners of homeopathy has been elevated to a professional level similar to that of a medical practitioner."
According to the Lancet, about 10% of the population of India, approximately 100 million people, depend SOLELY on homeopathy for their health care (8). According to an AC Nielsen survey in India, 62% of current homeopathy users have never tried conventional medicines, and 82% of homeopathy users would not switch to conventional treatments. When you consider that 100 million people (!) are using homeopathic medicines for ALL of their health care needs and when you consider that they are using these natural medicines for mild and serious infections, for minor and significant pain syndromes, for various stages of cancer and heart disease, and for various types and degrees of mental illness, it is remarkable that anyone today would still consider these medicines as "placebos" (I personally challenge any single MD to prescribe only placebos to their patients for just one week for them to realize that their patients are not getting better and will seek health care from other providers).
A small but vocal group of skeptics of homeopathy persist today. These skeptics theorize that homeopathy simply doesn't make sense to them and that it "cannot possibly work." The fact of the matter is that there is compelling evidence published in highly respected scientific journals, such as Langmuir (a journal published by the American Chemistry Society), that shows that three types of spectroscopy have confirmed that nanodoses of six different homeopathic medicines persist in solution and in doses similar to the nanodoses in which many of our hormones and cell signaling agents operate, even after these medicines have undergone six, 30 or even 200 dilutions of 1:100 (9).
Despite high quality research that verifies that nanodoses persist, this small but vocal group of skeptics continues to misinform others by asserting that "there is nothing in homeopathic medicines." Such assertions also fly in the face of the majority of meta-analyses that have been conducted as well as the variety of clinical trials and basic sciences studies, and equally important, such assertions seem to ignore real-life medical care that utilizes homeopathic medicine regularly for a wide variety of acute care, chronic disease management, and emergency medical services,
In the light of the fact that homeopathy is so widely used throughout the world and in light of the fact that it is particularly appreciated by educated populations, it is recommended that the FDA be mindful when considering new regulations that may reduce the availability of homeopathic medicines unless there is clear and obvious evidence of safety issues involved in their usage.
More Accurate Evidence for the Sales of Homeopathic Medicines in the USA (1990 to Present)
The field of homeopathic medicine has had a long, good working relationship with the FDA since the passing of the Federal Food Drug and Cosmetic Act of 1938. The current investigation to determine whether FDA should revise the Compliance Policy Guide that governs homeopathy is based, in part, on the supposed growth in the sales of homeopathic medicine to $2.9 billion. However, one can and must question the accuracy this figure because this figure estimated the number of American using homeopathic medicines in the USA as around 3.3 million (seemingly accurate) but that these Americans supposedly made 69.3 million purchases of homeopathic medicines (questionably accurate).
Although this same report asserts that the "Number of purchases per person" were 1.58, the "Total number of purchases per year" suggests that these people made almost 21 purchases. Therefore, the $2.9 billion figure seems to be inflated by a 13-fold factor. This report estimates that the average purchasers of "Nonvitamin, nonmineral, natural products" purchases around 18 such products per year. It is therefore clearly inaccurate that Americans purchase more homeopathic medicines per person than nutritional products, especially when it is quite common for homeopathic practitioners and homeopathic books to recommend only ONE medicine at a time.
Based on the above information and based on other evidence about the sales of homeopathic medicines over the past several decades (described below), one must question the accuracy of the total number of purchases of homeopathic medicines as well as the overall cost of these medicines.
Below is a summary of previous surveys about the sales and usage of homeopathic medicines in the U.S. Unless the sales and usage of homeopathy truly exploded in the past couple of years, it is highly unlikely, perhaps impossible, that homeopathic sales are truly $2.9 billion in the U.S.
In the 1990s homeopathic industry grew up to $250 million per year in sales, with an annual growth rate of 20-25% (10). Although the size of this industry is relatively small by most American standards, its growth rate is considered significant but is still considered extremely small in relation to the overall sales of drugs in the USA which is estimated to be around $260 billion.
In 2004, the Los Angeles Times estimated that the homeopathic market in the U.S. was $400 million and its market growth was described as "strong" (11). In June, 2007, the Natural Food Merchandiser estimated homeopathic sales in "natural products stores" to be $272 million, an 11.3% increase from the previous year.
A one-year survey ending December 1, 2007, found that sales of homeopathic medicines in conventional food and markets increased 19% and in natural foods supermarkets by 35%.
Based on ALL of the above surveys, it is highly unlikely that the sales of homeopathic medicines somehow increased by a 300% to 400% in a couple of years. Most likely, the survey mixed data from herbal/botanical sales with those of homeopathic medicines.
Questionable Accuracy of Poison Exposure Cases Related to "Homeopathic Agents"
The FDA announcement about this hearing also asserted, "The 2012 American Association of Poison Control Center Annual Report indicated that there were 10,311 reported poison exposure cases related to 'Homeopathic Agents,' with 8,788 of those reported cases attributed to children 5 years of age and younger. Of the 10,311 reported cases, 697 required treatment in a health care facility." It should be acknowledged that a lot of consumers are confused by the term "homeopathic," and they commonly mis-assume that herbal remedies and other types of supplements are "homeopathic" when this is not the case. Further, this Report provides no assurance that any legally defined homeopathic drug was included in the term "Homeopathic Agents." The term, "Homeopathic Agents," is not used by consumers or clinicians, and it may have become a generic category for whatever the consumer or the survey giver guessed as the proper category. More importantly, poison control data only reflects the fact that a person, usually a parent, called a poison control center and asked a question about an agent. The call from a parent who was told not to worry has the same statistical weight as a parent who was told to take their child to the emergency room.
The bottom line is that this Report provided absolutely no clarity or assurance that its reporting on "homeopathic drugs" was accurate. Further, given the relatively high number of incidences, the authors of this Report chose to not breakdown the 9,704 into specific drugs and this lack of specificity suggests that this category was used as some type of "garbage can" category than as a real category relating to "homeopathic drugs".
Although it seems highly unlikely that the term "Homeopathic Agents" was meant to only include "homeopathic drugs," the good news is that there was only one death and a total of only three "major" outcome problems.
Additional evidence that the above concerns are real is provided in the 2010 American Association of Poison Control Center Annual Report, where on page 150 a case is described in which a "self-claimed homeopath" prescribed 2 tablespoons of 32% hydrogen peroxide for his wife. Needless to say, hydrogen peroxide is not a homeopathic drug.
It should also be noted that these reports from the Poison Control Center generally provide specifics and details about each poisoning, breaking down each poisoning from each botanical product, amino acid supplement, or "cultural" medicine (i.e. Asian medicines, Ayurvedic medicines, Hispanic medicines, etc). However, the category of "Homeopathic Agent" is not broken down, and therefore, there is no clear or solid evidence that any of the experiences were actually from homeopathic drugs.
It should also be noted that in reviewing the number of "deaths" reported from "Homeopathic Agents" in the years 2010 to 2013, two years (2011 and 2013) report no deaths, one year reports one death though the case is described as a husband giving his wife Hydrogen peroxide (2010), and one year reported one death without providing any details (2012). The number of "Major" outcome problems each year from 2010 to 2013 was, in order, 2, 4, 3, and 1, suggesting that whatever problems "Homeopathic Agents" caused were very rarely "major."
More Accurate Information on Scientific Evidence for Clinical Efficacy of Homeopathic Medicines
Two presentations at the FDA hearings (Michael De Dora, Center for Inquiry; Adriane Fugh-Berman, MD, Georgetown University) quoted a recent report on homeopathy conducted by the Australian government, asserting, "There are no health conditions for which there is reliable evidence that homeopathy is effective." However, neither of these presentations discussed what was meant by "reliable evidence that homeopathy is effective."
This Australian government report acknowledged a significant body of scientific evidence that homeopathic medicines are effective for a wide number of acute and chronic ailments, and it provided references to these studies that verify this efficacy and that were published in some of the most respected medical journals in the world, including: Lancet, BMJ, Chest (the publication of the American College of Chest Physicians), Rheumatology (the publication of the British Society for Rheumatology), Pediatrics (publication of the American Academy of Pediatrics), Cancer (journal of the American Cancer Society), Pediatrics Infectious Disease Journal (publication of the European Society of Pediatric Infectious Diseases), European Journal of Pediatrics (publication of the Swiss Society of Pediatrics and the Belgium Society of Pediatrics), British Journal of Pharmacology, and numerous others. Further, all of the above studies were randomized, double-blind, and placebo controlled.
However, the authors of the Australian report chose to create an arbitrary determination that studies of less than 150 subjects were deemed "too small" to be considered "reliable." Although there are numerous studies published in the above journals that have shown that homeopathic medicines provide therapeutic benefit beyond that of a placebo and that have had over 150 subjects in them, the Australian government's report created an additional arbitrary determination that unless there were THREE independently conducted trials each with 150 subjects that such evidence would be considered "unreliable" (12). The adoption of highly restrictive and somewhat arbitrary criteria must be acknowledged in any good faith discussion of this study. However, surprisingly, this information was omitted by the summary abstracts of this report and in every major media discussion of this report.
It should be emphasized that based on the above arbitrary guidelines for what these authors deem to be "reliable" that acupuncture or virtually every botanical remedy would be deemed to be "useless," "unproven," and "unreliable."
Further, when the British Medical Journal's "Clinical Evidence" analyzed common medical treatments to evaluate which are supported by sufficient reliable evidence (13), they reviewed approximately 3,000 treatments and found only 11% were found to be beneficial. It should be noted and emphasized that the British Medical Journal deemed 20 subjects to be a more reasonable guideline (14).
If the Australian government used the British Medical Journal's guidelines, the results of their study would have been dramatically different. Even the Cochrane Community, the highly respected non-commercial group of researchers who evaluate research, does not ignore studies smaller than 150 subjects.
One final statement about this Australian government report needs to be made. The private research group which wrote this report for the Australian government, Optum, referenced a BMJ article for why it deemed 150 subjects to be the "minimum" necessary for any and every study to be "reliable" (15). In fact, this article specifically warns against using its criteria for evaluating different kinds of studies: "because our results were based on meta-analyses of trials assessing binary outcomes, they cannot be extrapolated to trials assessing continuous outcomes because such trials usually differ in medical condition, risk of bias, sample size, and statistical analysis." Because a significant amount of homeopathic research is based on continuous outcomes, the authors of the Australian government's report ignored this crucial warning.
Some of the studies ignored by the authors of the Australian report are instructive. Jennifer Jacobs, MD, MPH (University of Washington) and her team conducted three studies on childhood diarrhea (randomized double-blind and placebo controlled trials totaling 242 children), a condition that the World Health Organization deems to be one of the most serious public health problems in the world due to the millions of deaths in children from dehydration. Jacobs used three separate groups of homeopaths to prescribe for each group of children. This research discovered highly significant results (p=0.008). Her first study was published in Pediatrics, and her third study and summary of all three studies in Pediatrics Infectious Disease Journal.

A second series of three studies in the treatment of people with fibromyalgia was also systematically ignored, even when each of the below studies was conducted by different groups of researchers.
Iris Bell, MD, PhD, of the University of Arizona, published her study on 62 patients with fibromyalgia in the journal, Rheumatology, published by the British Society of Rheumatology (16). This randomized double-blind and placebo controlled trial found a substantially different decrease in patient pain and in overall quality of life (p=0.008) and a four-month follow-up reported significantly greater helpfulness of the homeopathic treatment versus the placebo (p=0.004).
Dr. Bell also measured EEG brain waves in patients given a homeopathic medicine as well as those given a placebo, and she also found objective evidence of differences in brain wave activity in those given a homeopathic medicine and those given a placebo (17). Therefore, this research found that homeopathic treatment provided a clinically relevant therapeutic benefit in addition to demonstrating observable physiologic changes as measured by EEG monitors.
In addition to the above study on fibromyalgia that was widely regarded as "high quality" (18), the BMJ published a double-blind, placebo controlled, with a crossover design on patients with fibromyalgia/fibrositis. This study used 30 patients, half of whom began treatment by taking a placebo for one month while the other half were prescribed a homeopathic medicine called Rhus toxicodendron 6C for the same period of time (19). Then, those patients who began by taking the placebo began taking the homeopathic medicine, and vice versa. The study found that whenever patients took the homeopathic medicine a significant improvement took place in all measured variables versus the experiences of the same group of patients when taking a placebo (p=0.005).
A third randomized controlled trial was conducted comparing "usual care" compared with usual medical care plus adjunctive care by a homeopath for patients with fibromyalgia syndrome (FMS) (20). Adjunctive care consisted of five in-depth interviews and individualized homeopathic medicines. The primary outcome measure was the difference in Fibromyalgia Impact Questionnaire (FIQ) total score at 22 weeks. ("Usual care" refers to one or more of the following: physiotherapy, aerobic exercise, analgesics, non-steroidal anti-inflammatory drugs, antidepressants.)
A total of 47 patients were recruited. Drop-out rate in the usual care group was higher than the homeopathic care group (8/24 vs 3/23). Adjusted for baseline, there was a significantly greater mean reduction in the FIQ total score (function) in the homeopathic care group than the usual care group (-7.62 vs 3.63). There were significantly greater reductions in the homeopathic care group in the McGill pain score, FIQ fatigue and tiredness upon waking scores. The study also found a small effect on pain score (0.21, 95% CI -1.42 to 1.84); but a large effect on function (0.81, 95% CI -8.17 to 9.79). There were no reported adverse events.
In contrast, the usual care group did not experience improvements in various measurements, and in fact, they experience some increases in the McGill pain score despite treatment prescribed by a rheumatologist.
Despite having THREE high-quality studies, two of which were published in leading medical journals, the Australian government's arbitrary guidelines for having 150 subjects in each trial lead the authors to totally ignore this body of scientific evidence.
A series of four high-quality studies in the treatment of respiratory allergies was ignored, even though one of the studies were published in the British Medical Journal (21) and two were published in the Lancet(22, 23). All of these studies were randomized, double-blind, and placebo-controlled. Further, independent researchers have consistently ranked these studies to be of the "highest quality" (24, 25).
A total of 259 patients were entered into these four high quality, randomized, double-blind, and placebo controlled trials. The results were so substantially significant (P=0.0007)(26) that the British Medical Journal commented on the results in an Editorial, asserting, "It may be time to confront the conclusion that homeopathy and placebo differ.... This may be more plausible than the conclusion that their trials have produced serial false positive results." (27)
Ultimately, those individuals and organizations that assert that there is "no good scientific evidence that homeopathy is effective" are simply proving that they discount studies which disagree with their a priori assumptions. A more balanced, objective review of the scientific literature cannot help but recognize that there is a body of scientific evidence that verifies the efficacy of homeopathic medicines.
The newest meta-analysis on homeopathic medicine chose to evaluate only those clinical trials that provided individualized treatment (28). In reviewing the "highest quality studies," the researchers found that homeopathic patients were almost twice as likely to experience a therapeutic benefit as those given a placebo. Further, in reviewing a total of 22 clinical trials, the homeopathic patients experienced greater than 50% likelihood to have benefited from the homeopathic treatment than those given a placebo.
Perhaps one of the strongest statements in this article was the confirmation that four of the five leading previous systematic reviews of homeopathic research also found a benefit from homeopathic treatment over that of placebo:
"Five systematic reviews have examined the RCT research literature on homeopathy as a whole, including the broad spectrum of medical conditions that have been researched and by all forms of homeopathy: four of these 'global' systematic reviews reached the conclusion that, with important caveats, the homeopathic intervention probably differs from placebo."
In addition to all of the above clinical research that consistently has shown benefits from homeopathic medicines for people with sleep problems, there is also a body of basic research that has shown up- and down-regulation of genetic expression from homeopathic medicines (29, 30, 31).
Who uses homeopathic medicines?
History books that examine who used homeopathic medicines in the 19th century have consistently observed that homeopathic patients and users of homeopathic medicines tend to be considerably more educated than those who do not use homeopathic medicines. Surveys in the United States as well as conducted throughout the world in the 20th and 21st century have likewise observed this observation that users of homeopathic medicine are more educated than those who don't (33, 34, 35, 36, 37, 38, 39, 40, 41, 42, 43).
Thomas Jefferson, a Founding Father of the United States, maintained a certain strong point of view about the healthy balance between freedom of choice and about regulations that restrict this freedom. He asserted, "I know no safe depository of the ultimate power of society but the people themselves; and if we think them unable to exercise their control with a wholesome discretion, the remedy is not to remove it from them, but to educate their discretion."
In light of this thoroughly American point of view, I urge the FDA to work to provide the various freedoms that Americans have come to rely upon and utilize, along with an active effort to educate Americans so that each person can better make those private health decisions that are personal and important to them.
In 1990, a survey of American pharmacists discovered that 27% consider homeopathic medicines "useful," while only 18% consider them "useless." While over 75% of American pharmacists didn't know enough about homeopathy to have an opinion, this survey showed that of those who do know enough about it to have an opinion, many more consider homeopathic medicines beneficial.
A 2005 report from the National Center for Alternative and Complementary Medicine within NIH surveyed medical doctors and discovered that 5.9% of MDs have used homeopathy...and an impressive 27.9% "would use" homeopathy (44). A chapter in a prestigious medical textbook noted that a review of 25 surveys found that 9% of American physicians use homeopathic medicines in some way (45). A 2007 survey of osteopathic medical schools in the U.S. found that 48% of them teach homeopathy (46). These numbers suggest that a strong minority of physicians are interested in homeopathic medicine.
A 2000 survey of seniors in the US found that 5.8% have used homeopathy in the past year (47). The survey found that homeopathy had the highest positive response to treatment amongst all CAM treatments. The study found that 86% of those who used homeopathy experienced "a lot" or "quite a lot" of symptom relief. Other positive results included: guided imagery 84%, acupuncture 58%, and traditional Chinese medicine 57%.
This survey also found that 58% of respondents did not discuss their use of CAM treatments with their medical doctors. Among those aged 65-69, 46% reported CAM use compared with 31 % among the 80-84 age group, and with 23% for over 85 years of age. Of the elders who use CAM, 53% had a graduate degree.
What are consumer and health care provider attitudes towards human drug and biological products labeled as homeopathic?
There is indeed confusion among consumers about what is and what isn't a homeopathic medicine, just as there is confusion about the differences between commonly used OTC drugs such as aspirin, acetaminophen, ibuprofen, and naproxen. However, the primary difference between homeopathy and these common OTC drugs is that the safety profile of homeopathic drugs is substantially greater.


What data sources can be identified or shared with FDA so that the Agency can better assess the risks and benefits of drug and biological products labeled as homeopathic?
A useful resource for determining the "benefits" from homeopathic drugs can be obtained from an ebook that I've written and that I keep up-to-date as a leading resource for referencing and describing clinical research testing homeopathic medicines. This ebook is entitled "Evidence Based Homeopathic Family Medicine" and is available at www.homeopathic.com subscription (regular updates are made). Although PubMed and various other indexing systems have larger databases, they do not organize the body of clinical evidence according to disease names and do not provide analysis or critique of studies.
Determining the risks of homeopathic drugs can be determined, as it is now, by the Homeopathic Pharmacopeia Convention of the United States who analyze modern toxicological data to determine at which doses a homeopathic drug is deemed to be "basically safe."
If, however, a specific manufacturer wishes to encourage consumers to ingest their homeopathic medicine in a different form other than through the oral cavity, as was the case with Zicam which applied their medicine through the nose, it should be incumbent upon that manufacturer to provide safety evidence of their product through their means of ingestion.
Are the current enforcement policies under the CPG appropriate to protect and promote public health in light of the tremendous growth in the homeopathic drug market? Are there alternatives to the current enforcement policies of the CPG that would inform FDA's regulatory oversight of drugs labeled as homeopathic? If so, please explain.

First, the premise that there has been "tremendous growth" in the homeopathic drug market is simply not true, as we have reviewed above.
Whether the homeopathic marketplace is large, medium, or small, it is still worthy for the FDA to do what it can to improve safety. It must do so, however, on the basis of solid evidence.
The FDA should first direct the American Association of Poison Control Center Annual Report to provide more detailed information about which specific homeopathic drugs caused some type of "poisoning" and at which dose/potency. Without this information, the FDA would be regulating blindly.
Also, because there is now an active group of individuals and organizations in the U.S. that are working to restrict the sales and availability of homeopathic drugs, the Poison Control Center should develop guidelines to assess when a real poisoning has taken place and when a false report has been provided.
Are there areas of the current CPG that could benefit from additional clarity? If so, please explain.

Some homeopathic medicines in the U.S. marketplace mix homeopathic drugs with herbal ingredients. It would seem prudent for the CPG to make a clear statement about whether this is or isn't a legal practice.
Is there information regarding the regulation of homeopathic products in other countries that could inform FDA's thinking in this area?
At present, the FDA allows certain plants, minerals, animal, chemical, and select other ingredients to be legally recognized as a "homeopathic drug" if evidence of their usage was highlighted in one of the handful of homeopathic textbooks that was published in the late 1800s and early 1900s. The FDA differentiates OTC homeopathic drugs from Rx homeopathic drugs, the FDA and defines "OTC homeopathic drugs" as those that have a potential OTC indication AND when the specific medicine is basically considered safe in a specific dose. This latter determination of safety was made in light of modern toxicology. Therefore, certain herbs like belladonna would only be deemed to be a homeopathic OTC drug in the 3X but would be Rx in the 1X and 2X dosage. Also, snake venoms, such as Lachesis, is deemed to be a homeopathic OTC drug in the 8th but is deemed to be an Rx in all lower potencies. These determinations are drawn from the toxicological literature for consumer protection. It seems prudent to maintain these high standards of safety.
In Europe, the European Parliament has added an additional definition of what constitutes a homeopathic drug, as distinct from an herbal preparation or a conventional drug, by
"there is a sufficient degree of dilution to guarantee the safety of the medicinal product; in particular, the medicinal product may not contain either more than one part per 10 000 of the mother tincture or more than 1/100th of the smallest dose used in allopathy with regard to active substances whose presence in an allopathic medicinal product results in the obligation to submit a doctor's prescription." (48)
A large majority of human drug products labeled as homeopathic are marketed as OTC drugs. These products are available for a wide variety of indications, and many of these indications have never been considered for OTC use under a formal regulatory process. What would be an appropriate regulatory process for evaluating such indications for OTC use?
At present, determination for when a drug is considered an "OTC drug" is if the indication for usage doesn't require a medical diagnosis, when the condition is self-limiting, and when the dosage is basically safe. These guidelines seem appropriate for yesterday, today, and tomorrow.
Given the wide range of indications on drug products labeled as homeopathic and available OTC, what processes do companies currently use to evaluate whether such products, including their indications for use, are appropriate for marketing as an OTC drug? Do consumers and health care providers have adequate information to make informed decisions about drug products labeled as homeopathic? If not, what information, including, for example, information in labeling, would allow consumers and health care providers to be better informed about products labeled as homeopathic?
I am the co-author of a book, originally published in 1984, that has been the most popular guidebook to using homeopathic medicines for families (49). One of the reasons for its popularity is that it not only provided helpful advice on how to use homeopathic medicines, but also because it provided medically competent guidelines on when adults and children should consider getting medical care and provided specific recommendations as to when people should seek medical care "immediately," "within 24 hours," or simply "get it checked out soon," let alone the real and frequent side effects even when the seemingly "right" medicine is prescribed.
Because it is so important for consumers to have clear guidelines as to when they should consider getting medical attention, it would seem to be important that the National Institutes of Health develop such clear guidelines. These guidelines would not only educate individuals as to when medical attention may be necessary, but it will also educate people when it is necessarily essential to get medical care.
Some presenters at the FDA hearing on April 20-21, 2015, suggested that homeopathic medicine be listed in non-homeopathic dosage form, ie, milligrams. Such standardization would create confusion rather than clarity. Because the experience of 200+ years of experience with homeopathic medicines is that the medicines act deeper, longer, and require fewer doses when they undergo a higher number of 1:10 or 1:100 dilutions, with vigorous succession in-between each dilution, the consumer would be incorrectly informed that the lower potency medicines would require fewer repeated doses and the higher potency medicines would require an increased number of doses.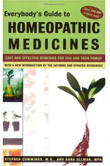 Dana Ullman, MPH, CCH, is America's leading spokesperson for homeopathy and is the founder of www.homeopathic.com . He is the author of 10 books, including his bestseller, Everybody's Guide to Homeopathic Medicines. His most recent book is, The Homeopathic Revolution: Why Famous People and Cultural Heroes Choose Homeopathy (the Foreword to this book was written by Dr. Peter Fisher, the Physician to Her Majesty Queen Elizabeth II). Dana lives, practices, and writes from Berkeley, California. He sees patients from all over the world via phone and Skype and in his Berkeley office.
(1) http://www.fda.gov/Drugs/NewsEvents/ucm430539.htm
(2) World Health Organization, Safety Issues in the Preparation of Homeopathic Medicines, 2009. http://www.who.int/medicines/areas/traditional/Homeopathy.pdfhttp://www.who.int/medicines/areas/traditional/Homeopathy.pdf
(3) Gawande, Atul. Overkill: An avalanche of unnecessary medical care is harming patients physically and financially. What can we do about it? New Yorker, May 11, 2015: http://www.newyorker.com/magazine/2015/05/11/overkill-atul-gawande
(4) Piolot M, Fagot JP, Rivière S, Fagot-Campagna A, Debeugny G, Couzigou P, Alla F. Homeopathy in France in 2011-2012 according to reimbursements in the French national health insurance database (SNIIRAM). Fam Pract. 2015 Apr 28. http://www.ncbi.nlm.nih.gov/pubmed/25921648
(5) https://en.wikipedia.org/wiki/World_Health_Organization_ranking_of_health_systems_in_2000
(6) Tuffs A. German doctors and politicians disagree on reimbursement for homoeopathy. BMJ 2010;341:33902. http://www.bmj.com/content/341/bmj.c3902
(7) Annuario Scienza e Societa 2012, edizioni Il Mulino Ottava edizione, a cura di F. Neresini e G. Pellegrini (Translated as: YEARBOOK OF SCIENCE AND SOCIETY) http://www.observa.it/pubblicazioni_view.aspx?ID=1233&LAN=ITA
(8) Prasad R. Homoeopathy booming in India. Lancet, 370:November 17, 2007,1679-80. http://www.ncbi.nlm.nih.gov/pubmed/18035598
(9) Chikramane PS, Kalita D, Suresh AK, Kane SG, Bellare JR. Why Extreme Dilutions Reach Non-zero Asymptotes: A Nanoparticulate Hypothesis Based on Froth Flotation. Langmuir. 2012 Nov 1. http://www.ncbi.nlm.nih.gov/pubmed/23083226
(10) Market Report: Herbal and Homeo, OTC Market Report Update USA, July, 1994: 217-28.
(11) Furmer, Melinda, Homeopathic Remedies Thrive in the Mainstream, Los Angeles Times March 22, 2004. http://www.religionnewsblog.com/6521/homeopathic-remedies-thrive-in-mainstream
(12) Australian Government National Health and Medical Research Council Statement on Homeopathy and NHMRC Information Paper - Evidence on the effectiveness of homeopathy for treating health conditions, March 2015, p. 35: "For the purposes of the homeopathy overview, studies were considered to be of sufficient size where N>150 (i.e. those studies categorised as 'medium' sized or larger), as the outcomes were generally continuous outcomes." http://www.nhmrc.gov.au/guidelines-publications/cam02
(13) What conclusions have Clinical Evidence drawn about what works, what doesn't based on randomised controlled trial evidence? BMJ, 2015. http://clinicalevidence.bmj.com/x/set/static/cms/efficacy-categorisations.html
(14) Nuts, bolts, and tiny little screws: how Clinical Evidence works. BMJ, 2015 http://clinicalevidence.bmj.com/x/set/static/cms/nuts-and-bolts.html
(15) http://www.bmj.com/content/346/bmj.f2304
(16) Bell, IR, Lewis, DA, Brooks, DJ, Schwartz, GE, Leis, SE, Walsh, BT, and Baldwin, DM, Improved Clinical Status in Fibromyalgia Patients Treated with Individualized Homeopathic Remedies Versus Placebo, Rheumatology, January 20, 2004:1111-7.
(17) Bell IR, Lewis Ii DA, Lewis SE, Schwartz GE, Brooks AJ, Scott A, Baldwin CM. EEG Alpha Sensitization in Individualized Homeopathic Treatment of Fibromyalgia, Int J Neurosci. 2004;114(9):1195-1220.
(18) Mathie RT, Lloyd SM, Legg LA, Clausen J, Moss S, Davidson JR, Ford I. Randomised placebo-controlled trials of individualised homeopathic treatment: systematic review and meta-analysis. Systematic Reviews 2014; 3:142. doi:10.1186/2046-4053-3-142. http://www.systematicreviewsjournal.com/content/3/1/142
(19) Fisher P, Greenwood A, Huskisson EC, et al., "Effect of Homoeopathic Treatment on Fibrositis (Primary Fibromyalgia)," BMJ, 299(August 5, 1989):365-6.
(20) Relton C, Smith C, Raw J, Walters C, Adebajo AO, Thomas KJ, Young TA.
Healthcare provided by a homeopath as an adjunct to usual care for Fibromyalgia (FMS): results of a pilot Randomised Controlled Trial. Homeopathy. 2009 Apr;98(2):77-82.
(21) Taylor, MA, Reilly, D, Llewellyn-Jones, RH, et al., Randomised controlled trial of homoeopathy versus placebo in perennial allergic rhinitis with overview of four trial Series, BMJ, August 19, 2000, 321:471-476.
(22) Reilly, D, "Is homoeopathy a placebo response? controlled trial of homoeopathic potency, with pollen in hayfever as model," Lancet, October 18, 1986, ii: 881-6.
(23) Reilly, D, Taylor, M, Beattie, N, et al., "Is evidence for homoeopathy reproducible?" Lancet, December 10, 1994, 344:1601-6.
(24) Linde, K., Clausius, N., Ramirez, G., et al., "Are the Clinical Effects of Homoeopathy Placebo Effects? A Meta-analysis of Placebo-Controlled Trials," Lancet, September 20, 1997, 350:834-843.
(25) Kleijnen J, Knipschild P, ter Riet G. Clinical trials of homoeopathy. BMJ. 1991 Feb 9;302(6772):316-23.
(26) Taylor, MA, Reilly, D, Llewellyn-Jones, RH, et al., Randomised controlled trial of homoeopathy versus placebo in perennial allergic rhinitis with overview of four trial Series, BMJ, August 19, 2000, 321:471-476.
(27) Homoeopathic dilutions may be better than placebo. BMJ 2000;321. http://bmj.com/cgi/content/full/321/7259/0/b
(28) Mathie RT, Lloyd SM, Legg LA, Clausen J, Moss S, Davidson JR, Ford I. Randomised placebo-controlled trials of individualised homeopathic treatment: systematic review and meta-analysis. Systematic Reviews 2014; 3:142. doi:10.1186/2046-4053-3-142. http://www.systematicreviewsjournal.com/content/3/1/142
(29) Marzotto M, Olioso D, Bellavite P. Gene expression and highly diluted molecules. Front Pharmacol. 2014; 5: 237. 2014 November 12. doi: 10.3389/fphar.2014.00237
http://www.ncbi.nlm.nih.gov/pmc/articles/PMC4228849/
(30) Khuda-Bukhsh, AR. Current trends in high dilution research with particular reference to gene regulatory hypothesis. The Nucleus. 57:1,18 March 2014:3-17. http://link.springer.com/article/10.1007%2Fs13237-014-0105-0#page-1
(31) Bellavite P, Signorini A, Marzotto M, Moratti E, Bonafini C, Olioso D. Cell sensitivity, non-linearity and inverse effects. Homeopathy, 104, 2(April 2015):139-160. http://www.sciencedirect.com/science/article/pii/S1475491615000053
(32) Rothstein, W. Physicians in the Nineteenth Century. Baltimore: Johns Hopkins University Press, 1972.
(33) Avina RL, Schneiderman LJ, Why Patients Choose Homeopathy, Western Journal of Medicine. 128,4 April 1978, 366-369.
(33) Du Y, Knopf H. Paediatric homoeopathy in Germany: results of the German health interview and examination survey for children and adolescents (KiGGS). Pharmacoepidemiol Drug Saf. 2009 Feb 23.
(34) Spigelblatt Linda, Laîné-Ammara Gisèle, Pless I. Barry, et al. The Use of Alternative Medicine by Children. Pediatrics 1994; 94:6 811-814.
(35) Hensel M, Zoz M, Ho AD. Complementary and alternative medicine in patients with chronic lymphocytic leukemia. Support Care Cancer. 2008 May 6.
(36) Schwarz S, Knorr C, Geiger H, Flachenecker P. Complementary and alternative medicine for multiple sclerosis. Mult Scler. 2008 Sep;14(8):1113-9.
(37) Marian F, Joost K, Saini KD, et al Patient satisfaction and side effects in primary care: an observational study comparing homeopathy and conventional medicine. BMC Comp Alt Med 2008, 8:52. doi:10.1186/1472-6882-8-52.
(38) Clerici CA, Veneroni L, Giacon B, et al., Complementary and alternative medical therapies used by children with cancer treated at an Italian pediatric oncology unit. Pediatric Blood Cancer. June 2009. doi 10.1002/pbc.22093.
(39) Gomez-Martinez R, Tlacuilo-Parra A, Garibaldi-Covarrubias R. Use of complementary and alternative medicine in children with cancer in Occidental, Mexico. Pediatr Blood Cancer 2007;49:820-823.
(40) Gozum S, Arikan D, Bu¨yu¨kavci M. Complementary and alternative medicine use in pediatric oncology patients in eastern Turkey. Cancer Nurs 2007;30:38-44.
(41) Nathanson I, Sandler E, Ramırez-Garnica G, et al. Factors influencing complementary and alternative medicine use in a multisite pediatric oncology practice. J Pediatr Hematol Oncol 2007;29:705-708.
(42) D'Inca R, Garribba AT, Vettorato MG, Martin A, Martines D, Di Leo V, Buda A, Sturniolo GC, Use of alternative and complementary therapies by inflammatory bowel disease patients in an Italian tertiary referral centre, Dig Liver Dis. 2007 Apr 10.
(43) Clines, F. "With Medicine Itself Sick, Russians Turn to Herbs," New York Times, December 31, 1990
(44) National Center for Alternative and Complementary Medicine, Percentage of Physicians Who Have Used or Who Would Use CAM Practices by Specialty (n-783), 2005.
(45) Jonas, W.B., Chez, R.A. Complementary & alternative medicine. In Current Diagnosis & Treatment in Family Medicine. South-Paul, JE, Matheny, SC and Lewis, EL (Eds). New York: McGraw-Hill 2007; pp.549-557.
(46) Dale W. Saxon, PhD; Godfrey Tunnicliff, PhD; James J. Brokaw, PhD, MPH; Beat U. Raess, PhD Status of Complementary and Alternative Medicine in the Osteopathic Medical School Curriculum. JAOA, 104,3: March 2004, 121-126.
(47) Astin JA, Pelletier KR, Marie A, and Haskell WL. Complementary and Alternative Medicine Use Among Elderly Persons: One-Year Analysis of a Blue Shield Medicare Supplement, J Gerontol A Biol Sci Med Sci (2000) 55 (1): M4-M9. doi: 10.1093/gerona/55.1.M4 http://biomedgerontology.oxfordjournals.org/content/55/1/M4.long
(48) Directive 2001/83/EC of the European Parliament and of the Council of 6 November 2001 on the Community code relating to medicinal products for human use (OJ L 311, 28.11.2001, p. 27)
(49) Cummings S and Ullman D. Everybody's guide to homeopathic medicines. New York: Jeremy Tarcher/Putnam. 2004.
Popular in the Community