Nearly 40 years ago, I helped found the Congressional Caucus for Women's Issues. At that time, the 18 women in the House of Representatives and one woman in the Senate represented 4 percent of Congress. Today the Caucus has grown to 83 Congresswomen and 20 senators, still less than 20 percent of the legislative branch.
Perhaps because women outvote and out-network men, our issues now resonate loudly in national politics. As an agent of this change, I've learned that laurel resting is for losers. Gender disparity still lurks much as it did in 1977, when the female four percent united to oppose it.
Let's take a look at medicine. Twenty-one years ago it took an act of Congress to force the National Institutes of Health to include women in clinical trials. Since then, conservative politicians -- for reasons that defy science, logic, and fairness -- have been obsessed with turning women's health into a political issue, open for debate or compromise. It is not. Women deserve and are entitled to equal treatment under the law and in their doctor's office.
The good news is that the FDA is beginning to respond to this imbalance. This week the FDA held a two-day, patient-focused drug development workshop on female sexual dysfunction. The workshop gave women struggling with sexual dysfunction the opportunity to tell the FDA how the condition and the lack of a therapy to address it have affected their lives. This was an historic moment for women and the medical community. It brings us one step closer to getting them a treatment option that has been delayed far too long.
The FDA's record for reviewing drugs for female sexual dysfunction is uneven at best. In December, the FDA rejected a drug for HSDD. Why? Because, they said, risks -- the most severe of which were listed as sleepiness, nausea and dizziness -- did not outweigh the benefits. By way of comparison: earlier this year, the FDA had no reservations in approving Xiaflex, the 24th drug for male sexual dysfunction. Among its potential side effects are heart attack, sudden death, and penile rupture. That's right, folks, a man's penis could, quite literally, explode as a result of taking this drug. Despite such catastrophic side effects, the FDA decided to leave the risk-benefit decision on Xiaflex up to a patient and his doctor. Yet in a "good for the goose but not for the gander" ruling, they declined to grant such informed decision-making to women, decreeing that the risk of nausea or dizziness outweighs any increase in female sexual desire.
Women are not sitting idly by as this public health debate unfolds in Washington. Some have taken note of this disparity and are taking action. I've joined a group of well-known women's health and advocacy organizations to create Even The Score, a campaign for women's sexual health equity. Even The Score's goals are simple: 1) educate the public on the prevalence of women's sexual dysfunction; 2) Inform the public about the gender disparity regarding FDA-approved treatments for the condition; 3) advocate that the standards for men's drugs also be applied to women's; and 4) support women who are struggling with sexual dysfunction. Through our campaign, we attended the FDA workshop this week and are calling on the FDA to approve the first safe and effective drug for treating female sexual dysfunction.
Women have the right to make their own informed choices concerning their sexual health; that gender equality should be the standard when it comes to access to treatments for sexual dysfunction; and that the approval of safe and effective treatments for women's sexual dysfunction should be a priority for action by the FDA. Now, more than ever, is the time to even the score.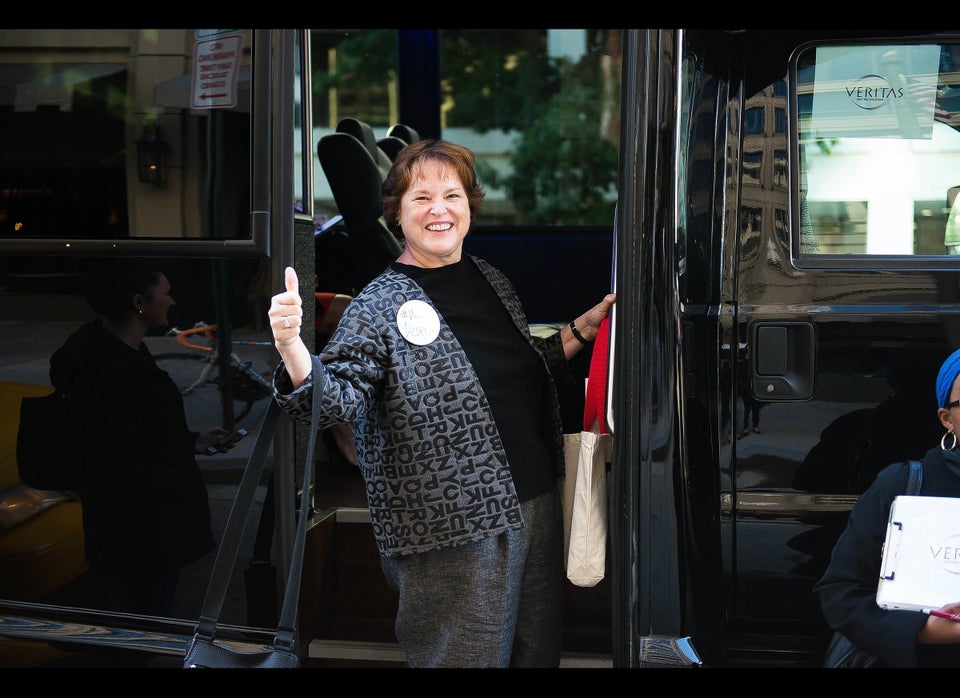 Even the Score heads to the FDA
Support HuffPost
The Stakes Have Never Been Higher
Related
Popular in the Community