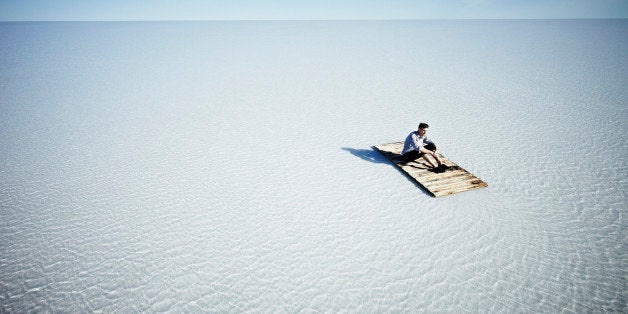 Ever have that feeling in your career where there are so many paths you want to pursue and you're pulled in every direction, yet you don't know which one to pick? Maybe you're interested in many different passions, but there aren't enough hours in a day to do all that you wanted.
These days, my clients have what I like to call "choice overload." They tell me, "I'm afraid to make the wrong choice," or, "I'm afraid of missing out on something great," so they pursue everything and anything while wondering why they haven't been going anywhere. As a result, by the time they come to me, they are overwhelmed, frustrated and unfulfilled. Perhaps you can relate.
You don't have to feel this way. The skill I teach that helps my clients turn up the impact on their careers and live more meaningful lives is to be able to say, "No." Don't underestimate the power of saying "no."
Just to illustrate this, I had one client who was recovering from surgery for a serious illness caused by work-related stress, only to return to work and still be unable to say "no" to taking on more work than she could handle. Her inability to say "no" was literally killing her!
For me, it used to be so hard for me to say "no" to the simplest things. Whether that was an extra task my boss wanted me to do or to please every person. In the end, it just left me resentful, burned out and frustrated that I was working so hard. After having practice with saying "no," opportunities now come to me because I focused on preparing myself for what I truly want.
Earlier this year I had to say "no" to a lot of things -- both personal and professional -- that seemed like great opportunities. I said "no" to:
An invitation to speak at an international leadership conference where organizations like the World Health Organization and the International Olympic Committee were speaking.
A chance to perform at an annual belly dancing event in New York City with celebrity dancers -- my body actually said "no" to this by protesting with hip tendonitis!
Several invitations to dinner from charming men -- some of whom were millionaires -- whom I met at an entrepreneurial mixer.
I tell this to you not to brag that I had these opportunities, but to show you that by saying "no" to these things, I said "yes" to:
Making a difference with my clients right now.
Taking care of my body by allowing my hip to heal.
Deepening my beautiful relationship with my man.
Zig Ziglar's words ring so true: "The first step to getting what you want is to have the courage to get rid of what you don't."
It's not that I didn't want those things I said "no" to (I did!), but I did have the courage to turn away from them and focus on building, nurturing and appreciating what I already have. It's better to have a few things to cherish because what's worse than missing out on something is having it all and not being able to enjoy any of it.
Now, I'd like to hear from you! Are you afraid of missing out on? Tell me in the comments below, I'd like to know!
Are you having it all and having trouble enjoying it? Catherine Chen, Ph.D. believes that you are important, no matter what you achieve. She coaches overwhelmed, frustrated and unfulfilled high-achievers to pursue success with less stress. Sign up for her 3-part video series on achieving with ease at www.achievewitheasenow.com
Calling all HuffPost superfans!
Sign up for membership to become a founding member and help shape HuffPost's next chapter