In the week since U.S. Education Secretary Betsy DeVos announced impending changes to Title IX campus sexual violence guidelines there has been a lot of concern and speculation about what comes next. While these concerns are very important, there, however, has been virtually no discussion about similar requirements found in the federal Jeanne Clery Act that should provide more stability. They address prevention, assistance for survivors of sexual violence, and most pertinent to the current discussion procedures for institutional conduct proceedings.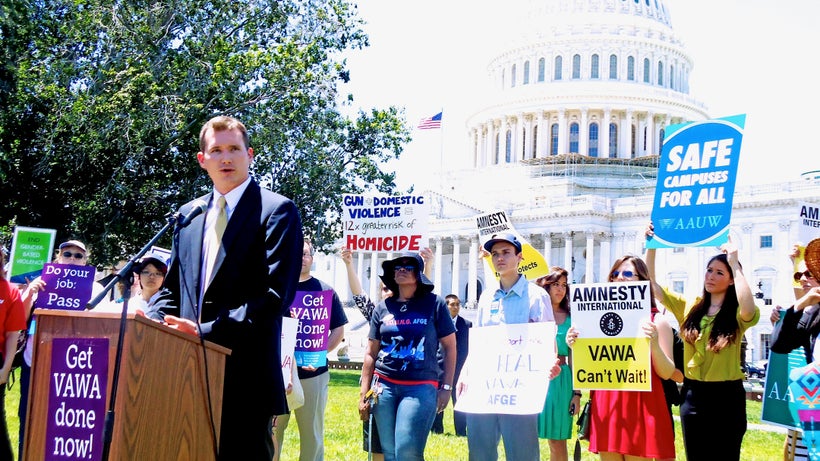 Because Clery's provisions are enumerated in statute and regulation they are much less subject to change by the Secretary. Every interested constituency group – including survivors, the accused, and institutions of higher education – and their advocates would be well served by taking note of Clery's longstanding requirements. Looking to these provisions, and making sure they are followed would go a long way to addressing all of the concerns raised by survivor and accused constituency groups in the last week.
Secretary DeVos herself has made note of them signaling that they would be taking on a more prominent role. In a statement on August 31st about a stronger approach to enforcing compliance she singled out "institutions willfully ignoring their Clery Act responsibilities." The U.S. Department of Education increased fines for violating the Clery Act to $54,789 in April.
In the interests of providing a safe learning environment, and protecting tax payer investments, the Clery Act requires institutions of higher education participating in student aid programs to adopt policies prohibiting sexual assault, dating violence, domestic violence, and stalking. These policies must be made available to prospective students, and shared annually with current students by October 1st. Each type of disciplinary procedure used must be disclosed in detail including the burden of proof used.
The law already mandates much of what is being asked for by civil liberties advocates including explicit procedural safeguards. Proceedings must afford a "prompt, fair, and impartial process from the initial investigation to the final result". They must be conducted "by officials who, at a minimum, receive annual training on the issues related to dating violence, domestic violence, sexual assault, and stalking and on how to conduct an investigation and hearing process". Officials must "not have a conflict of interest or bias for or against the accuser or the accused".
Clery in seeking a balanced approach also enumerates specific rights for both "the accuser and the accused" including:
The same opportunities to have others present.
The opportunity to be accompanied to any related meeting or proceeding by an advisor of their choice who may be an attorney.
Simultaneous notification, in writing of the result of the proceeding; options, if any, to appeal; any changes to the result; and when such results become final.
Timely and equal access to any information that will be used during informal and formal disciplinary meetings and hearings.
The federal government's interest in this issue is hardly new or partisan. Congress first passed the Clery Act's sexual assault provisions, originally known as the "Campus Sexual Assault Victims' Bill of Rights", with strong bi-partisan support in 1992 and Republican President George H.W. Bush signed them into law.
Following an investigation by the Center for Public Integrity documenting systemic gaps in how both Title IX and these original provisions were being implemented, Congress began consideration of an update, known as the "Campus Sexual Violence Elimination Act", in 2010. Congress subsequently included the updated provisions in the bi-partisan Violence Against Women Reauthorization Act of 2013 which Democratic President Barack Obama signed into law. These most recent amendments went through a thorough regulatory process in 2014, which included a public notice and comment period like that now proposed for the Title IX guidelines.
REAL LIFE. REAL NEWS. REAL VOICES.
Help us tell more of the stories that matter from voices that too often remain unheard.
This post was published on the now-closed HuffPost Contributor platform. Contributors control their own work and posted freely to our site. If you need to flag this entry as abusive,
send us an email
.