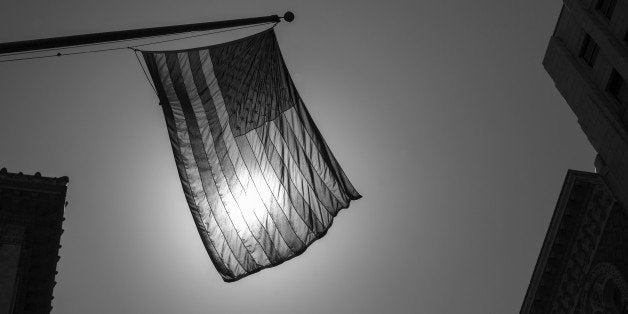 Fewer than one-third of Americans report being better off financially than they were five years ago, with weak household savings and hefty debt burdens holding back large segments of the economy, according to a new Federal Reserve survey.
Just 30 percent of survey respondents described themselves as better off than they were in 2008, with 34 percent saying they were doing about the same and 34 percent saying they were worse off.
The results of the nationwide survey, which the Fed conducted last September, highlight the degree to which Americans continue to fight financial headwinds several years after Wall Street excess drove the economy into the most punishing recession since the Great Depression. Although the national unemployment rate has been steadily declining since late 2009 amid modest economic growth and booming financial markets, large swaths of the nation have not shared in those gains -- presenting a challenge for policymakers hoping to jump-start the recovery.
Some 77 percent of respondents said they either didn't expect a raise in the next 12 months or expected their income to decline. About 30 percent of Americans said their household income for 2012 was lower than what they'd expect in a normal year.
"Large-scale financial strain at the household level ultimately fed into broader economic challenges for the country," the report said, "and the completion of the national recovery will ultimately be, in part, a reflection of the well-being of households and consumers."
The Fed survey, the first of its kind, is meant to provide Washington policymakers with a better understanding of how households view their own balance sheets. The central bank is responsible for keeping a lid on prices, maximizing employment and maintaining the stability of the nation's financial system.
Among the emerging risks spotlighted by the survey is the nation's $1.3 trillion in unpaid student debt, suggesting that high levels of student debt are crimping the broader economy. Nearly half of Americans said they had to curb their spending last year in order to make payments on student loans, adding weight to the fear among federal financial regulators that the burden of student debt on households will depress economic growth for years to come.
Some 35 percent of survey respondents who are paying back student loans said they had to reduce their spending by "a little" over the past year to keep up with their student debt payments. Another 11 percent said they had to cut back their spending by "a lot."
The Fed's findings appear to challenge recent research by a pair of economists at the Brookings Institution, highlighted in The New York Times and cited by the White House, that argues that households with student debt are no worse off today than they were two decades ago.
Carrying student debt may also be harmful to Americans' physical well-being. Some 44 percent of Americans with student debt said they avoided medical treatment because they couldn't afford it, while only 30 percent of Americans without student loans said the same thing. The Fed said the finding indicates a relationship between health care decisions and some types of credit. About 40 million Americans have student loans.
Amid a vigorous debate in Washington over the value of borrowing huge sums of money to attend college, the Fed's survey provides a glimpse of how Americans view the value of their own degrees. Just two in five survey respondents who finished college and are paying back their student loans said the lifetime financial benefit of the degree outweighed the lifetime financial cost. Another two-fifths said the costs outweighed the benefit.
The widespread financial vulnerability among American households was underscored by a host of other trends in the survey. Nearly half the participants said they were not saving any portion of their income, and roughly one-fifth said they're spending more money than they are currently taking in. Forty percent of people over the age of 45 reported delaying their planned retirement date because of the recession.
Thin savings appear to leave households exposed to even modest economic shocks. Only 39 percent of people reported having a rainy-day savings fund that would cover at least three months of expenses. Among Americans younger than 60, just one in three said they had such a safety cushion.
A combined 25 percent of households who told the Fed they'd had savings prior to 2008 reported having used up "all" or "nearly all" of their savings as a result of the recession.
And just 48 percent of people said they would be able to completely cover a $400 hypothetical emergency expense without selling something or borrowing money.

Popular in the Community